Photograph courtesy of John Matthew Moore.
With the 2012 DC Design House's Bare Bones Tour this weekend and the big reveal only six weeks away, we're excited to bring you a sneak peak of one designer's plans for the space. Well-known artist John Matthew Moore will be overhauling the stately home's foyer, reception hall, and sweeping staircase with two upper landings. Moore is one of 23 designers who will transform this home at 4951 Rockwood Parkway, Northwest, to benefit the Children's National Medical Center.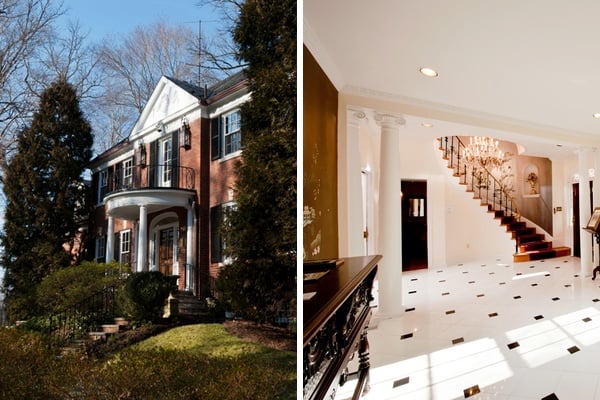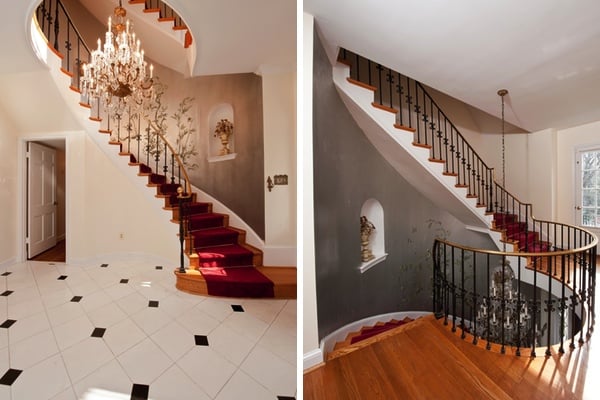 Photographs by Robert Radifera.
Since this Spring Valley colonial was built in 1956, Moore wanted to create an atmosphere reminiscent of the sophisticated and classic elegance of American design during that time period: think martinis, Doris Day, and dressing well for air travel. Moore's original paintings and prints will be found throughout, including works inspired by photographs taken in London's Hyde Park. His original designs will also extend to a linen drapery fabric in a traditional diaper-patterned design of creams, grays, and blacks.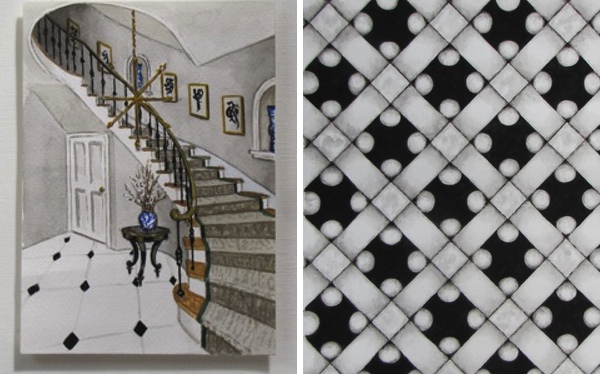 Illustrations courtesy of Matthew Moore.
The downstairs space will be enveloped in Farrow & Ball's Hardwick White, a soft, timeless gray that will make for an up-to-date pairing with the original black and white marble floors. The design includes a strong reference to chinoiserie, with blue and white porcelains from McLean's East & Beyond and abstract black-ink tulips tipped in 22-karat gold. Moore has designed a custom double star chandelier that will descend from the upper floor and will be created by local lighting artist Rick Singleton. Touches of emerald green will appear in a Clarence Hall fabric, trims, and in the garden architectural studies that flank the entrance to the adjoining room.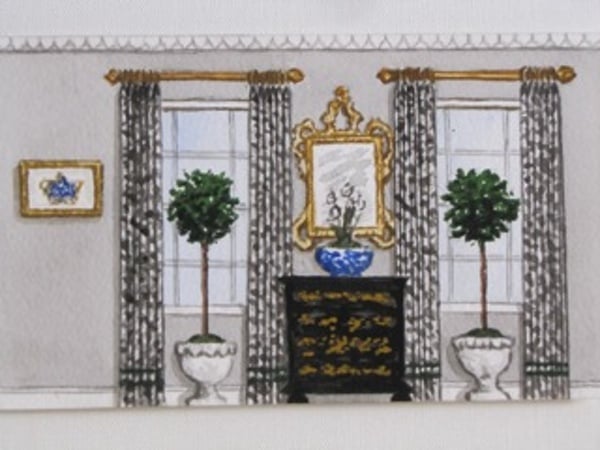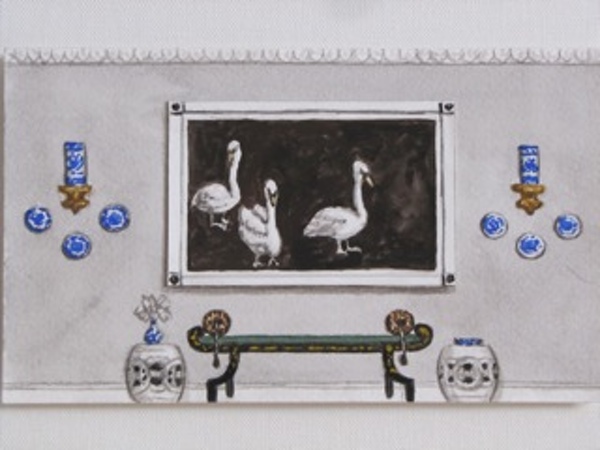 Illustrations courtesy of Matthew Moore.
The second-floor landing will be wallpapered in Trellis, a new Farrow & Ball pattern in a creamy gray and ivory. While blanc de chine and accents of green extend the look and feel from downstairs, there will be some surprises as well, including a wall sculpture framed in a creative application of floating plexiglass.
See Moore's work for yourself during the Bare Bones Tour on Saturday, February 25, from 10 to 3—it's the last chance to see the "before" and make the appreciation of the "after" all the greater. The cost is $5, which can be applied to the purchase of a $20 ticket for the DC Design House main tour, April 14 to May 13. Visit the website for more information.