Alex Ovechkin paid $4.3 million for a newly built five-bedroom, nine-bath Colonial in McLean. Photograph by David Pipkin.
In Virginia
Washington Capitals left wing Alex Ovechkin bought a five-bedroom, nine-bath Colonial in McLean for $4.3 million. Built in 2011, it sits on more than an acre and has a mahogany deck and cherry-paneled elevator. A star since his rookie season in 2005, Ovechkin signed a $124-million, 13-year contract extension with the Caps in 2008.
Lawyer Eugene Gulland bought a home on Oatlands Road in Aldie for $4.5 million. Built in 1800, the house sits on 56 acres. Gulland is a partner at Covington & Burling, where he specializes in arbitration and litigation.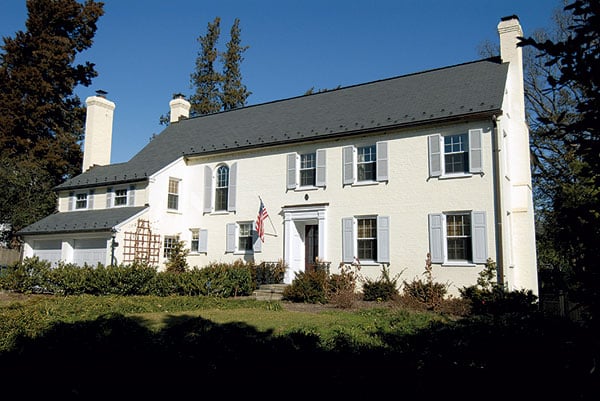 Real-estate exec Patrick Mahady bought this six-bedroom in DC's Berkley area for $2.6 million. Photograph by David Pipkin.
In DC
Technology executive Carly Fiorina and her husband, Frank, sold a three-bedroom, three-bath condo in the Residences at the Ritz-Carlton for $5.3 million to finance executive Adam Palmer. The 3,700-square-foot unit has a Poggenpohl kitchen and Potomac River views. The former CEO of Hewlett-Packard, Carly Fiorina ran for one of California's seats in the US Senate in 2010 but lost to incumbent Barbara Boxer. Last year, Fiorina bought a waterfront home in Lorton for $6.1 million. Palmer is managing director of the local private-equity firm the Carlyle Group.
Commercial-real-estate executive Patrick Mahady bought a six-bedroom, six-bath Colonial in Berkley for $2.6 million. The house has a heated pool and exercise room. Mahady is executive vice president at the Washington office of CB Richard Ellis, a real-estate firm based in Los Angeles.
Republican operative Dolly Madison McKenna and her husband, John, bought a six-bedroom, five-bath Colonial on Hadfield Lane in Berkley for $1.3 million. The house has a library, recreation room, and nanny room. A moderate Republican, Dolly McKenna ran unsuccessfully for chair of the Texas Republican Party in the 1990s.
Defense and intelligence expert Brett Lambert and his wife, Janet Lynch Lambert, sold a four-bedroom, three-bath home on Jenifer Street in Chevy Chase DC for $1.1 million. Lambert is director of industrial policy at the Department of Defense.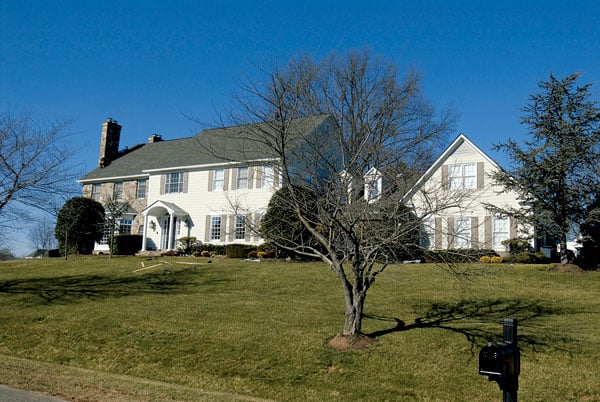 Keith and Andrea McIntosh collected $1.7 million for a Colonial on two acres in Potomac. Photograph by David Pipkin.
In Maryland
Husband-and-wife business partners Keith and Andrea McIntosh sold a five-bedroom, seven-bath Colonial in Potomac's Stoney Creek Farm neighborhood for $1.7 million. On two acres, the house has two libraries on the first floor. Keith McIntosh is principal at McIntosh & Associates, a real-estate tax consulting firm; Andrea McIntosh is the company's executive vice president.
Lawyer Eugene Fidell sold a Colonial on Spangler Avenue in Bethesda's Westmoreland Hills for $1.1 million. The house has five bedrooms and five baths. Cofounder and former president of the National Institute of Military Justice, Fidell is of counsel at the Washington-based law firm Feldesman Tucker Leifer Fidell. He's also a lecturer at Yale Law School.
Some sales information provided by American City Business Leads and Diana Hart of TTR Sotheby's International Realty.
This article appears in the March 2012 issue of The Washingtonian.