It's the first day of spring, folks–so it's officially time to open the windows, shake out the rugs, shine up those vases, and springify your space. But who has time for redecorating when it's so gorgeous outside? We chatted with a few of our favorite local design bloggers to get the scoop on how they spruce up their space for spring on the quick.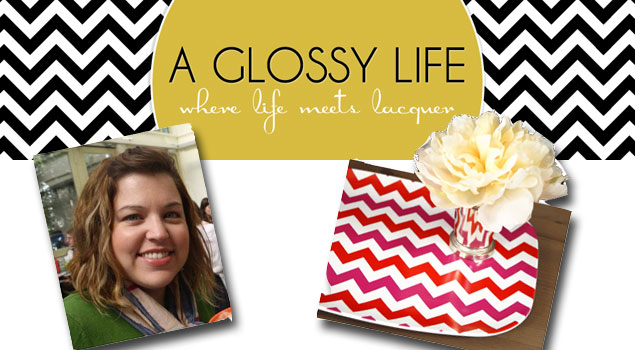 Abby from A Glossy Life
The winter season can leave me on clutter overload. When I want to make my home feel like spring, I give myself some breathing room by clearing off a large surface and topping it with a bright, bold tray. Add simple flowers or a pretty branch and a personal item you love. I leave a stack of fun bracelets that I can put on as I run out the door. My favorite trays are inexpensive and eye-catching, like this lacquered West Elm version and this red-and-pink chevron tray from Etsy.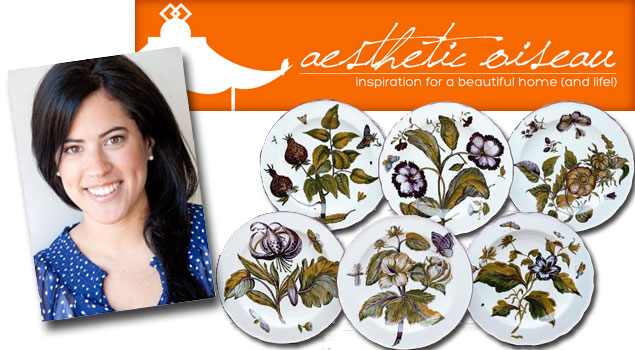 Daniela from Aesthetic Oiseau
When spring arrives, I love to add feminine details around my home. Pretty florals, pastel hues, and soft fabrics quickly wipe away the winter blues. Try setting the table with beautiful floral plates at your next dinner party (such as Mottahedeh's Chelsea Botanicals), switch out heavy bedding for a more delicate option (like the Jasmin collection from Schweitzer Linen, which has gorgeous colors and scalloping), or just add a sweet-smelling diffuser scent to an entryway.
Jenn from Dear Heart DC
Every year, I transition to spring by preparing my bedroom for open-window weather. I start by storing heavy duvets and flannel sheets in vinyl and cloth bags that keep moisture out. For extra freshness, I tuck perfumed wax tablets from Santa Maria Novella into the bag.
I like to make my spring and summer bed with just a few elements: crisp and airy cotton linens (I use Restoration Hardware's 50-year wash) and a cool but weighty Kantha quilt, a type of quilt that has been used in India for hundreds of years.
Before bed, I like to sprinkle my pillows and sheets with Santa Maria Novella rosewater, which just feels nice and cool, and I make sure to keep a carafe of water on my nightstand in case I get too hot. There isn't much more relaxing than falling asleep to a cool breeze and waking up to birdsong. I look forward to it every year!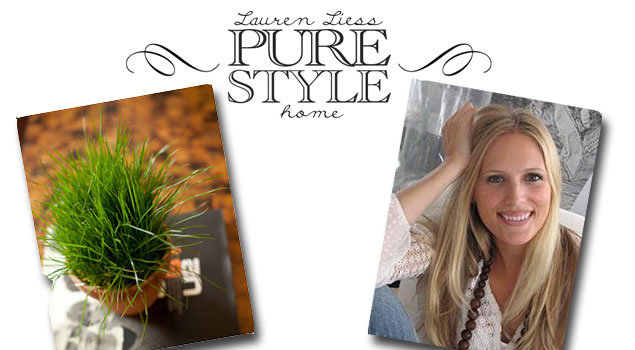 Lauren from Pure Style Home
I love bringing in fresh branches from the yard during springtime. Our area is great for this–it has forsythia, cherry blossoms, and fresh quince. In later spring, when there are flowers and pretty leaves out, bring them inside, too. I love having a little bit of greenery­–even just a fern frond–in almost every room. And wheatgrass looks so "springy"–it's easy to grow it yourself from seeds, and it adds such a pretty hit of bright, fresh green to a room.
I usually rearrange my living room around this time of year so that the focus is on the views outside and we get to watch as the season springs. Removing area rugs or swapping them out with lighter ones can really make a house feel ready for the season–some people even turn their hook rugs over so the flat weave side is showing, for a lighter look.
I always feel the urge to declutter right around now, so get out the donation boxes, ditch some of your stuff, and lighten up your rooms.
I love fresh-smelling diffusers in my house, and in the springtime I switch them from pine and pumpkin to fresher scents. One of my favorites is Pottery Barn's wild-fern-scented diffuser. Candles are great, too, but I have little ones around, so the diffusers are safer for us and require less effort.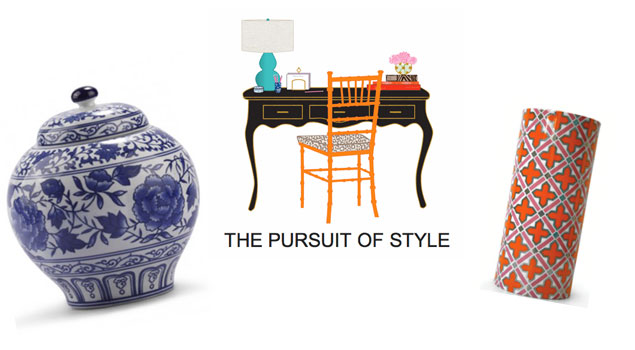 Lindsay from The Pursuit of Style
Snap your home out of the winter doldrums by introducing fresh blooms. A grouping of blue and white ginger jars or a colorful Jonathan Adler vase filled with farmers market flowers will instantly brighten your space. My absolute favorite flowers to display are peonies, ranunculuses, and hydrangeas. When those aren't available, I grab a bouquet of whatever's in season from Eastern Market or Surroundings, the most adorable flower shop near my apartment in Capitol Hill.