Searching for design inspiration? While magazine are often a quick fix, books offer something magazines can't quite match: an in-depth look at both the interiors and the thought process behind them. Here's our pick of five recently published design books and our take on what makes them special.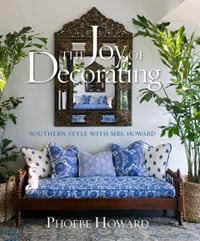 The Joy of Decorating: Southern Style With Mrs. Howard
By Phoebe Howard
Popular designer and store owner Phoebe Howard's new book is akin to a sit-down conversation during which she shares the inspiration and strategy behind each design. Chapters are organized by themes such as "Inspiring," "Timeless," and "Casual," and Howard illustrates key principles a homeowner can use to achieve a similar look and feel. Practical advice abounds. For example, if you're struggling with a great room, you'll appreciate this tip: "One of the most common mistakes is placing too much big, tall furniture in houses . . . You actually need to do the opposite to in order to bring the scale down to human size. That's not to say that all the furniture should be diminutive–it just needs to be approachable."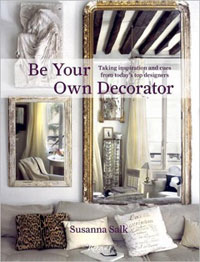 Be Your Own Decorator: Taking Inspiration and Cues From Today's Top Designers
By Susanna Salk
"Designing our own homes is one of the few creative ventures where we can–and should–draw ideas from the pros," says former shelter-mag editor Susanna Salk, who has gathered a compendium of the work of more than 50 top interior designers with large-scale photos that are a visual treat. Tips and insights from the featured designers provide guidelines you can adopt when decorating your own home. Chapters focus on key aspects of beautiful design, including one on "Rule Breaking," which, as Salk points out, is half the fun of decorating your own home.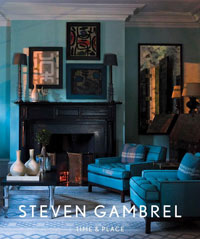 Steven Gambrel: Time and Place
By Steven Gambrel
This first book from top-tier interior designer Steven Gambrel features ten of his projects, some of which you may recognize from much briefer coverage in well-respected shelter magazines. As the title hints, he shares insights into how the character of each home and its setting influenced the design choices. From townhomes to beach retreats, masterful use of color, composition, and a mix of styles make for memorable and inspiring interiors.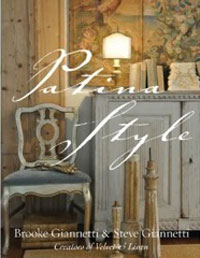 By Brooke and Steve Giannetti
Brooke Giannetti, well-known designer and author of the popular blog Velvet & Linen, and her husband, architect Steve Giannetti, collaborated on a beautiful book showcasing a design aesthetic based on celebrating personal expression as well as objects and materials that embrace imperfection and a time-worn patina. In addition to interiors, the Giannettis showcase how to bring the comfort of their interiors to outdoor living.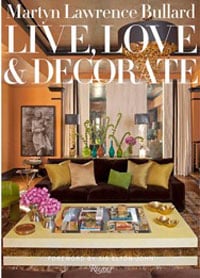 By Martyn Lawrence Bullard
Interested in something a bit over-the-top but oh so delicious? Well then you can't go wrong with The Million Dollar Decorators costar Martyn Lawrence Bullard's Live, Love, and Decorate. While the featured homes are designed for celebrities, their exuberant and dramatic interiors can serve as inspiration for your own home, giving you the courage to mix patterns, bring in bold accent pieces, or add humor with the unexpected.