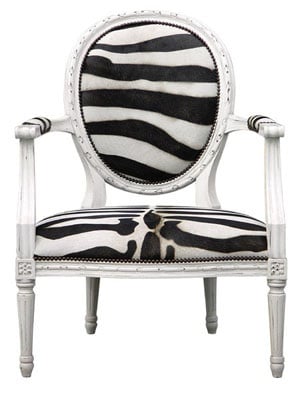 Spring is a great time to overhaul your wardrobe–but your home should get a little love, too. If you're looking to revamp and redesign, the second annual Home & Design Weekend, organized by Washington Fine Properties, is a great place to start.
This Saturday and Sunday between 11 AM and 6 PM, 26 merchants along 14th Street will showcase their new designs and home furnishings. "It's an opportunity to celebrate not only design, but also the 14 Street neighborhood and its vibrancy, which has become a really exciting part of Washington," says Marc Schappell, managing partner of Washington Fine Properties.
Over the past decade, this neighborhood has transformed from relative disrepair to a hotbed of activity, with hip restaurants, stores, and entertainment lining its streets.
Most of the participating merchants are also conducting free in-store lectures and demonstrations by interior-design professionals on how to integrate spring fashion trends into your home. These include talks about fine designing with plantscaping, architectural furniture, and effective use of color. For the more avant-garde, George Hemphill will be discussing how to effectively use art to direct the look of a home at his gallery. A full schedule of the symposium is available on the website.