If you're intrigued by the innovative system of carpet squares from Flor, you now have a chance to see all
the offerings up close at its recently opened Georgetown store,
located near the intersection of 33rd and M streets. Until
now, Washington-area shoppers had to rely on the catalog
to envision the custom rugs or wall-to-wall applications that
can be created using these 19.7-inch square carpet "tiles." The
new multilevel Georgetown store gives you a chance to take
in the range of color, textures, and patterns available and
experience firsthand the look and feel of the different combinations.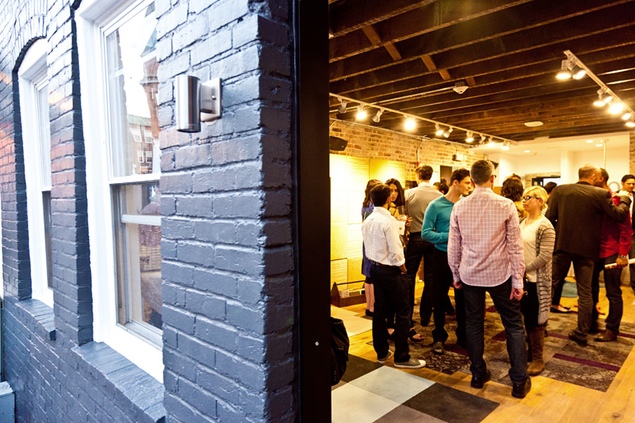 Comments overheard at the grand opening included,
"I didn't realize that mixing the different-height piles would look as
cohesive
as it does," and "That's so much softer than I expected."
Skeptics who had wondered if the tiles really stayed down were checking
out how the weight of the structured backing allows the tiles
to hug the floor.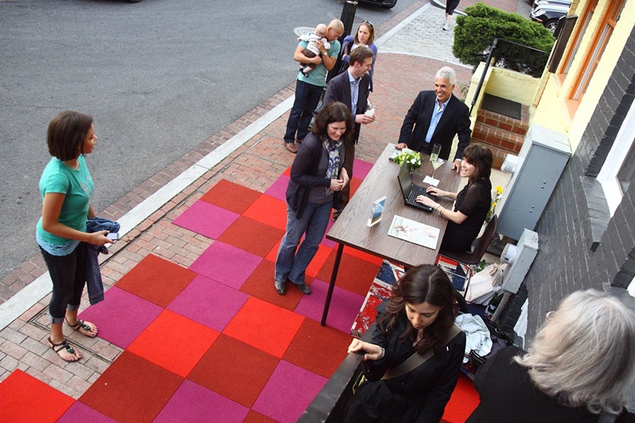 If you're unfamiliar with Flor, here's the scoop:
It's a mix-and-match system of carpet tiles that are connected using
nontoxic
adhesive dots that bind to the rug (not to your floor). Parents
and pet owners in particular appreciate the ability to pull
out a square for spot cleaning or replace just one piece if
necessary. Prices range from $7.99 per tile for basic Reverb tiles
to $40 for the Manx collection, which is made of 100 percent
pure British wool face fibers.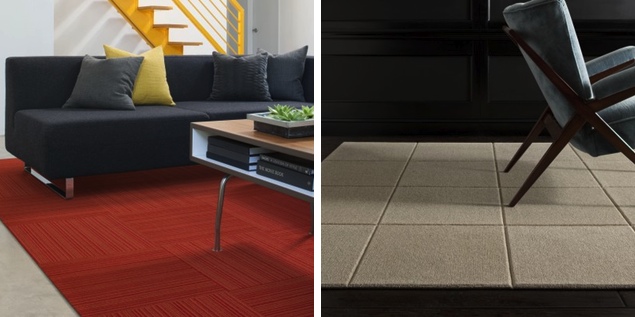 Most tiles are in the $11-to-$15 range–our
favorites include the herringbone-patterned Look Both Ways, the
ikat-inspired Shadow
Play, and the multicolored Parallel Reality. (Designers, you
can register for Flor's Design Professional Program, which offers
preferred pricing.)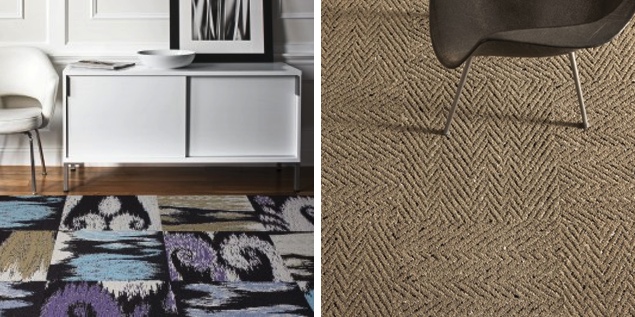 Bonus: Ninety percent of the Flor line is
manufactured in North America and meets or exceeds the Carpet and Rug
Institute
Green Label Plus criteria
for very low VOCs (volatile organic compounds). And when you're
finally finished with your flooring, you can take advantage
of the company's Return & Recycle program.
Georgetown Flor Store. 1037 33rd St., NW; 202-944-5057. Open Monday through Saturday 10 to 7, Sunday 11 to 6.