In Virginia
US/Indian-affairs
ex-pert and businessman Sanjay Puri bought a
nine-bedroom, 14-bath Colonial on Leigh Mill Road in Great Falls for $3.9
million. The 24,000-square-foot house was built in 2007 and has two
kitchens. Puri is chairman of the US India Political Action Committee and
founder of the Alliance for US India Business. He is also CEO of Optimos
Incorporated, a Reston-based information-technology company.
Real-estate executive Jeffrey Detwiler bought
a six-bedroom, eight-bath Craftsman-style home in McLean's Langley Forest
neighborhood for $3.5 million. Built in 2011, it has a library with
antique oak panels and a four-car garage. Detwiler is president and chief
operating officer at Long & Foster Companies.
Onetime Real Housewives of D.C. cast member
Mary Amons sold a six-bedroom, six-bath Colonial in
McLean for $1.6 million. The house, which listed for $2.4 million in
September 2010, has a master suite with a private deck.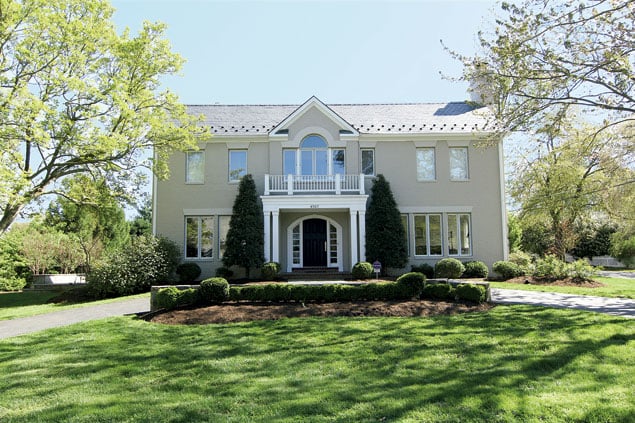 Virginia senator Jim Webb and his wife,
Hong Le, sold a four-bedroom, five-bath home in Arlington
for $1.1 million. The brick house has an elevator, four fireplaces, and a
master suite with sitting room. A Vietnam War veteran and former Secretary
of the Navy, Webb announced last year that he doesn't plan to run for
reelection this fall.
Ex-Redskin Brandon Lloyd sold a six-bedroom,
seven-bath Colonial on Fieldsview Court in Leesburg for $915,000. Built in
2004, the house has a wet bar and three-car garage. Lloyd, a wide
receiver, played for the Redskins during the 2006 and 2007 seasons; he's
now a member of the New England Patriots.
In DC

Paul Svigos
and his wife, Susan, bought a six-bedroom, seven-bath
house on California Street in Kalorama for $4.3 million. Once an
ambassador's residence, it was built in 1919 and sits on a double lot with
tiered gardens and a heated pool. Paul Svigos, a former Merrill Lynch
stockbroker, was awarded more than $2 million in a lawsuit over defamation
and wrongful termination against his ex-employer in 2000. He's a principal
at Svigos Asset Management, a real-estate company based near
Chicago.
Lawyer and international consultant Nelson
Cunningham and his wife, Margery, a finance
executive, sold an eight-bedroom, six-bath Victorian in Georgetown for
$3.3 million. The 5,000-square-foot house, built in 1900, has a pool and a
master suite with a sitting room. A former special adviser to President
Clinton and a member of the Obama-Biden transition team, Nelson Cunningham
is managing partner and cofounder of McLarty Associates, an international
strategic advisory firm in Washington. Margery Cunningham, a former
managing director at Lehman Brothers, is a vice president at Avalere
Health, where she manages the company's private-equity and venture-capital
businesses.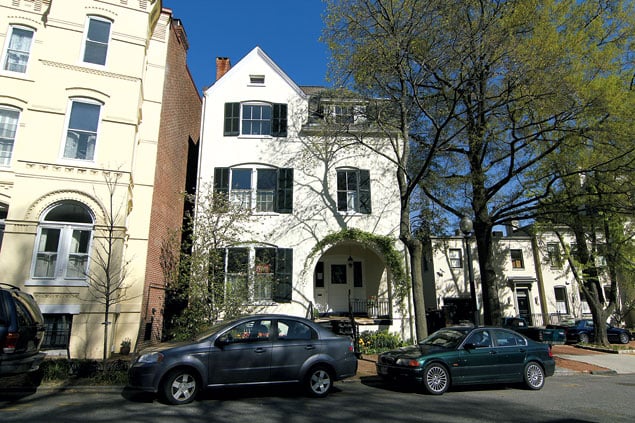 Lawyer and businessman Lester "Ruff" Fant sold
a four-bedroom, five-bath Colonial on 28th Street in Georgetown for $3
million. The 5,000-square-foot house has an elevator and catering kitchen.
Fant is founder of TowPath Renewables, a finance company that invests in
renewable-energy products.
Entrepreneur and nonprofit executive Jo
Ousterhout and her husband, Jeffrey Fergus,
bought a six-bedroom, six-bath Victorian on Kalorama Road in Kalorama for
$2.3 million. Built in 1900, the house has rooftop views of Washington
National Cathedral. Ousterhout, a onetime Wall Street executive, is a
founding partner of Metta Journeys, a nonprofit that partners with and
sends donors to organizations around the world.
Three condos sold recently in Georgetown's 3303 Water Street
building:
Business executive Gail Bassin bought a
two-bedroom, three-bath for $2.2 million. The 2,500-square-foot corner
unit has floor-to-ceiling windows with views of the C&O Canal and the
Potomac River; the condo fee is $3,000 a month. Bassin is co-CEO of
Bethesda-based JBS International, which provides management and IT
services to government customers and the private sector.
National Endowment for the Arts chairman Rocco
Landesman and his wife, Debby, bought a
two-bedroom, three-bath condo in the same building for $1.9 million. The
1,900-square-foot unit has floor-to-ceiling windows and views of the
C&O Canal; the condo fee is $2,270 a month. A former Broadway
producer, Landesman has led the NEA since 2009.
Also at 3303 Water Street, finance executive Charles O.
Holliday Jr. sold a two-bedroom, three-bath unit for $1.8
million; the monthly condo fee is $2,300. The building has a rooftop pool,
three roof decks, and a gym. A former CEO of DuPont, Holliday is chairman
of Bank of America.
Lawyer Robert Plesnarski bought a
five-bedroom, six-bath Tudor-style home on Woodway Lane in Spring Valley
for $1.8 million. The house has a library and a breakfast nook. Plesnarski
is a partner in the DC office of O'Melveny & Myers.
Top divorce lawyer Sanford Ain and his wife,
Miriam, sold a four-bedroom, four-bath Colonial on
Ellicott Terrace in Forest Hills for $1.6 million. Ain is a principal and
cofounder of Ain & Bank, a family-law firm based in Washington. He has
represented many high-profile and wealthy clients, including businessmen
Herbert Haft and Steven Rales and BET cofounder Sheila
Johnson.
In Maryland
Billionaire
Mitchell Rales's Glenstone Foundation bought two homes on
Three Sisters Road in Potomac for $2.2 million each. Rales runs a museum,
Glenstone, on his sprawling Potomac property to showcase his private art
collection. These two houses abut his property, assessed for more than $12
million. Rales is cofounder of the manufacturing and technology company
Danaher; according to Forbes, he has a net worth of $3.7
billion.
Hematologist/oncologist Harminder Sethi bought
a seven-bedroom, ten-bath Colonial in Potomac for $3.7 million. The house,
which was on the market more than two years, has a bifurcated marble
staircase, a home theater, and a four-car garage. Sethi works at
Providence Hospital.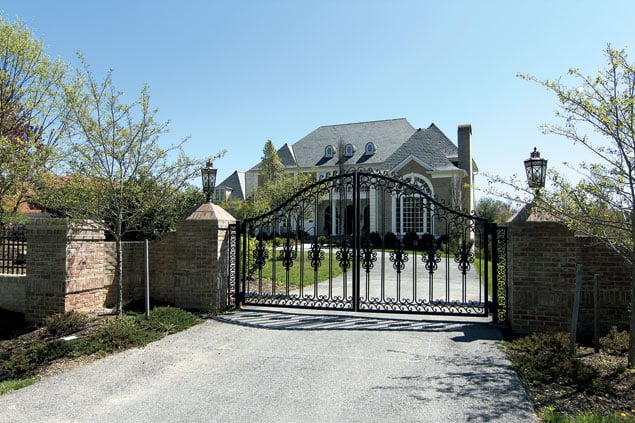 Some sales information provided by American City Business Leads
and Diana Hart of TTR Sotheby's International Realty.
This article appears in the June 2012 issue of The Washingtonian.