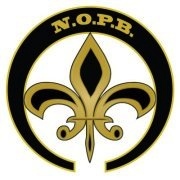 We've been staring longingly at the empty patio outside the New Orleans Po' Boy Shop ever since we learned that co-owners Cam McNair and Justin Snyder were bringing the Big Easy's signature sandwich to Dupont earlier this year. Good news for anyone craving hot roast beef with debris (that's NOLA jargon for gravy): Snyder says the storefront at 1205 19th Street, Northwest, is slated to open around the first week of July.
The usual licensing and construction hurdles pushed the project back, but the team is ready with the menu for opening day. Starting at 7 AM you'll find hot coffee—including the traditional chicory—and beignets, then an afternoon lineup with 15 varieties of po' boy, from traditional crispy shrimp and remoulade to newfangled combos like pastrami, slaw, and Gruyère. The hunt for the perfect bread ended with Gambino's Bakery in New Orleans, a lesser-known institution than Leidenheimer that Snyder believes works best for their purposes.
Soon after the doors open there will be seating for 20 on the outdoor patio, plus a few tables inside. The rest is true to the "shop" name: there's no alcohol license in the works, and Snyder plans to wrap up around 7 PM. Check back with us for an opening preview, and to find out what's going to be on that "Because We Can" board.
Related:
New Orleans Po' Boy Shop Inches Closer to an Opening
Just in Time for Mardi Gras: 10 Places for Po' Boy Sandwiches