In Maryland

Finance executive Steven Lockshin bought a Colonial on Surrey Street in Chevy Chase's Somerset Heights for $3.1 million. Built in 2011, the house has six bedrooms and six baths. Lockshin is CEO of Convergent Wealth Advisors, a wealth-management firm based in Potomac.
Billionaire Mitchell Rales bought a home on Three Sisters Road in Potomac for $2.6 million. The 4,000-square-foot house sits on two acres. This is the third house in the last few months that Rales has bought on this street adjacent to his sprawling property, which is worth $12.5 million and includes a main house, lake, and art museum. Rales is cofounder of the manufacturing and technology company Danaher; according to Forbes, he has a net worth of $3.7 billion.
Lawyer Stephen M. Spina bought a five-bedroom, five-bath Victorian on Delfield Street in Chevy Chase for $1.3 million. The house, which has a master bedroom suite with a fireplace, sold after 12 days on the market. Spina is a partner at Morgan Lewis, where he works in the firm's energy practice.

In DC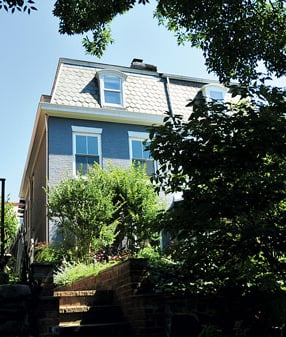 Environmental activist Alexander von Bismarck and his wife, Jennifer, bought a six-bedroom, six-bath bungalow on Macomb Street in Cleveland Park for $2 million. The 5,000-square-foot house has a two-car garage and a teahouse. Alexander von Bismarck is executive director of the nonprofit Environmental Investigation Agency's Washington office.
Star chef Johnny Monis and his wife and restaurant partner, Anne Marler, bought a four-bedroom, three-bath semidetached rowhouse near Logan Circle for $1.3 million. The couple owns and runs Komi and Little Serow, both in DC's Dupont Circle.
Education executive Allan Goodman and lawyer Collette Goodman bought a three-bedroom, four-bath home on Foxhall Crescent in DC's Berkley neighborhood for $1.2 million. The house has marble foyers and a library with a marble-surround fireplace. Allan Goodman heads the Institute of International Education, which administers the Fulbright scholarships and other exchange programs. Collette Goodman is of counsel at Goodwin Procter in the firm's business-law practice.
Journalist Dan Froomkin and lawyer Paige Fitzgerald bought a five-bedroom, three-bath Colonial in DC's Wakefield neighborhood for $1.1 million. The house sold after eight days on the market and went for $86,000 above list price. A former writer for Washingtonpost.com, Froomkin is senior Washington correspondent for the Huffington Post. Fitzgerald is deputy chief of the Justice Department's civil-rights division.

In Virginia

Finance executive Daniel D'Aniello and his wife, Gayle, bought a three-bedroom, two-bath house in Vienna for $1.9 million. D'Aniello is cofounder and managing director of the Carlyle Group private-equity firm, which went public this spring.
Lawyer Tillman Breckenridge sold a four-bedroom, three-bath Colonial on Olde Towne Road in Alexandria for $965,000. Breckenridge is of counsel at Reed Smith, where he leads the appellate practice for the firm's DC and Virginia offices.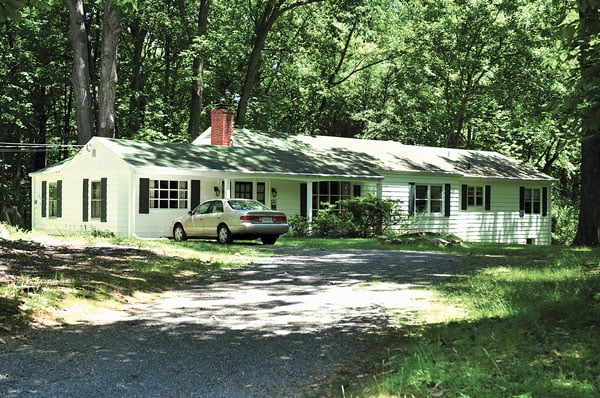 Some sales information provided by American City Business Leads and Diana Hart of TTR Sotheby's International Realty.
This article appears in the July 2012 issue of The Washingtonian.