What $1 million Buys In . . .
The Outer Banks
The house whose deck is shown here is in Ocean Crest, a community of about 70 homes in southern Duck. It listed for $999,000 in December and is a few steps from the beach. The restaurants and shops of Duck are within a mile and easily reached on a bike trail.
With the first floor eight feet above grade, this house has a typical layout for North Carolina's Outer Banks. The living and dining area is on the top floor. Each of the two living levels has a master suite. There are three other bedrooms plus three full baths and one half bath. The house was built in 1996 and has recently been re-sided with HardiePlank. Landscaping provides privacy for a 15-by-30-foot pool. There's also a community pool; homeowner-association fees are $1,250 a year.
"There's been a lot of activity, but it's still a buyer's market," says listing agent John Myers of Twiddy & Company. "A lot of sellers are in denial about true value and unwilling to come down to what will sell." As of May, the average 2012 sold price in Duck was $517,500, down by about 30 percent from $752,666 in 2011. In 2011 and so far in 2012, foreclosures and short sales have accounted for about a quarter of all sales. Houses are also sitting for a while—the average time on the market in the Outer Banks is 231 days.
Rehoboth Beach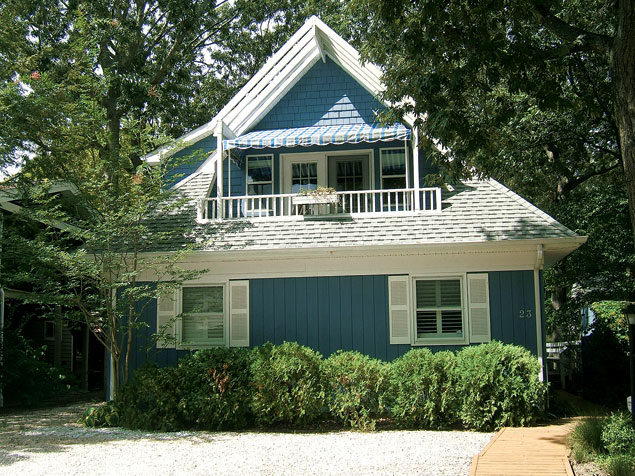 This four-bedroom, three-bath house in the Delaware resort's quiet Pines neighborhood has been on the market since September 2010. Originally listed at $1.2 million, it's now $999,000. Reductions of more than 10 percent in asking prices are common for properties on the market more than a year in Rehoboth, but bargain hunters may be disappointed if they're looking for deeper discounts.
The house has two master suites, the larger of which has a private balcony. There are hardwood floors throughout the main level and a fireplace in the living room. A 240-square-foot screened porch runs the width of the rear of the house, where you'll find an outdoor shower and landscaping with an irrigation system. Seven blocks from the beach, the house is being sold with all furnishings, dishes, and linens. It has off-street parking for up to four cars. Homes in the Pines typically sell for $750,000 to $3 million. Though this property hasn't been used as a short-term rental till recently, listing agent Susannah Griffin estimates it could bring in $3,500 to $4,000 a week during summer.
What $450,000 Buys In . . .
Ocean City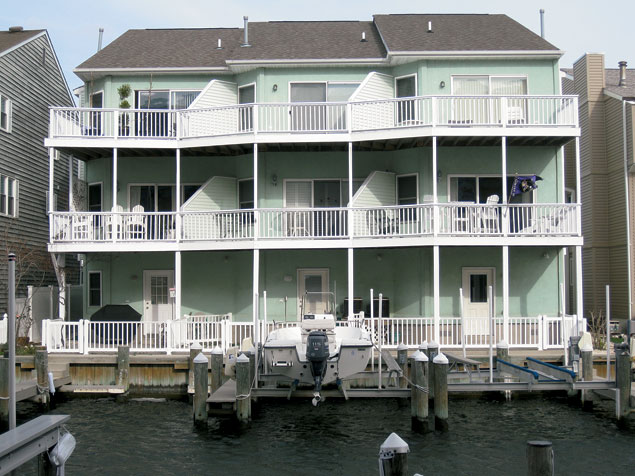 Real-estate agent Erik Windrow says Ocean City, Maryland, draws lots of boaters: "We have more navigable water than Delaware, more canals, more marinas, and more waterfront restaurants where boaters can dock." Although the many beachfront high-rises and bayside developments in Ocean City guarantee a high inventory, the number of listings has dropped in 2012 and the average sold price through May 2012 is $311,076, up from $301,991 in 2011.
A three-level townhouse (below left) listed for $469,900 last December, dropped to $429,900 in April, and currently lists for $399,900. It comes with a deeded boat slip on a canal with easy access to the bay. The Atlantic beach at 94th Street takes less than ten minutes to reach by bicycle.
The three-bedroom, three-bath house was built in 2000. The first-floor entrance opens onto a foyer with access to a one-car garage, an artist's studio or workshop, a canal-front patio, and stairs to the second-floor open-plan living area and kitchen. The living area has a balcony with sunset views over the bay. The vista is even better from the third floor, where the master suite also has a balcony.
Lewes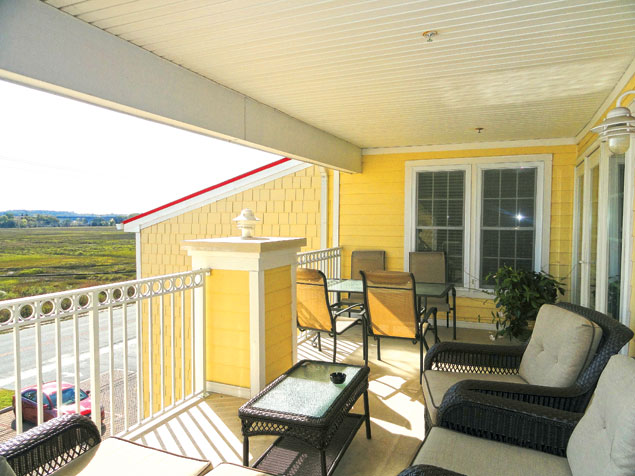 On the market since October, this four-bedroom, 3½-bath condo was built in 2007 and has an asking price of $489,000. It has hardwood floors, granite countertops, stainless-steel appliances, and a covered south-facing balcony. There's no water view, but the building is near the heart of Lewes's restaurant and shopping area and is about a 15-minute walk from the beach.
Uncrowded beaches and a picturesque downtown are prime attractions of this tiny Delaware destination. "It's quiet and quaint because there are few multifamily properties," says listing agent Lee Ann Wilkinson. "People in Lewes don't like change, and the city government has been very anti-development."
Agents in Lewes are optimistic that the market there is turning the corner—several report that inventory is down and that more buyers are house-hunting. But the numbers haven't reflected that yet: So far in 2012, houses in Sussex County have sat on the market an average of 223 days before selling, about the same as last year.
What $250,000 Buys In . . .
Bethany Beach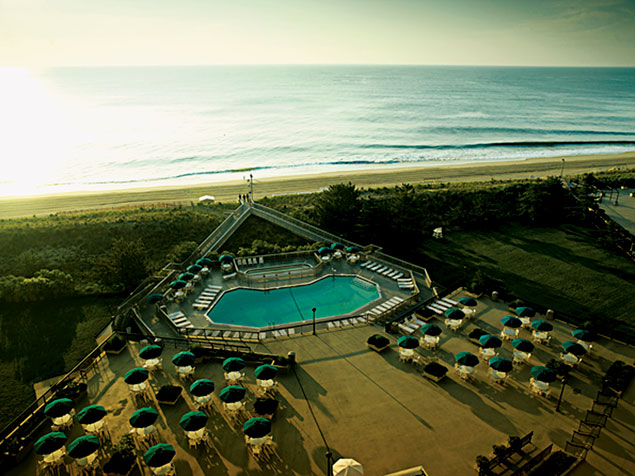 A one-bedroom, 1½-bath second-floor condo for sale in the Delaware town's Sea Colony has no ocean view, and that's reflected in its price: $254,900. It's been on the market since February 2010 and originally listed for $279,900.
The ocean, however, can be heard from its 117-square-foot balcony, and Sea Colony's half-mile-long private beach is a few minutes' walk away. There are also indoor and outdoor pools and tennis courts and a fitness center. The average number of days on the market so far this year on Sea Colony's east side, where this unit and the beach are, has been 170, a sharp drop from 249 days in 2011.
Virginia Beach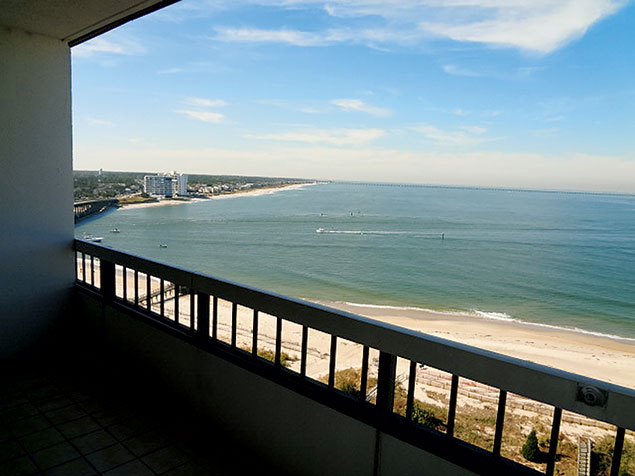 "The living room and both bedrooms have 180-degree views of the bay," says listing agent Neil Bennett about this 14th-floor condo in the Harbour Gate Condominiums. Built in 1975 and on Lynnhaven Shores Beach, the 1,100-square-foot unit could use a facelift but has two bedrooms, two baths, and a balcony with sunset views over the bay. Amenities include tennis courts, an outdoor pool, a sauna, a fitness center, and a clubhouse. Like many condos in Virginia Beach, this one has been forced to drop its asking price—it listed in November 2011 for $234,900, was reduced in January to $224,900, and is now on the market for $214,900. A similar unit on the ninth floor sold in February for $215,000.
This article appears in the July 2012 issue of The Washingtonian.