We're in the thick of summer, and Pierre-Auguste Renoir's "Luncheon of the Boating
Party," perhaps the
best-known work at the Phillips Collection, seems to hit just the right note. The
leisurely scene of the artist's friends enjoying an afternoon relaxing on a balcony
at the Maison Fournaise along the Seine inspired this classic living room.
Ever since I moved to DC more than a year ago, I can't help but notice all of the
Federalist-style decor—it's a popular, timeless look that mixes classic colors and
patterns with items collected over the years and passed down through generations.
This arrangement is a modern take on this idea. A blue couch might seem a little daring,
but in this vignette it doesn't feel out of place or overly trendy.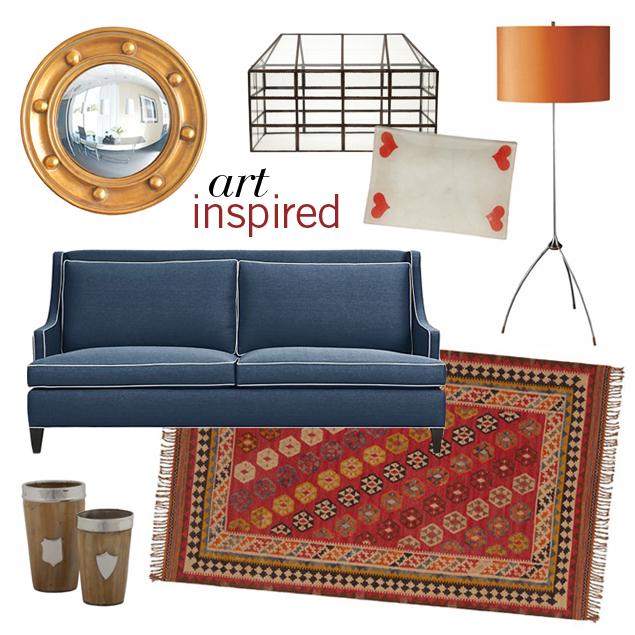 Inspired items (clockwise from top left):
Federalist-style gold convex mirror from
High Street Market;
Homestead cloche box from Jayson Home;
4 of Hearts tray from John Derian;
Roots floor lamp from YLighting;
Ferada kilim rug from Pottery Barn;
silver Berkshire horn cups from Jayson Home;
and Barrington sofa from Crate & Barrel.
Meg Biram writes about interiors, art, and fashion on her blog, Mimi + Meg.