This summer seems like one never-ending heatwave, and while the Fro-Zen-Yo on M Street has been getting more play from our offices than we'd like to admit, it also got us thinking: What similarly cool treat could couples serve their wedding guests, especially during nuptials that take place during this sweltering time of year?
Enter Alison Reed, pastry chef at Ripple in Cleveland Park and the mastermind behind sister store Sugar Magnolia's creative and tasty ice cream sandwiches. In variations such as maple-bacon pressed gently between homemade waffle cookies, or coffee ice cream surrounded by delicate and flavorful macaroons, her sweetly packaged, innovative desserts are the perfect after-dinner treat to impress, and cool down, party-goers. We caught up with Reed to chat about wedding desserts and what's new at Sugar Magnolia.
You're not quite known for doing weddings . . . yet. What can a bride expect if she wants Sugar Magnolia treats served at her wedding?
I would probably try to follow a theme. I can do a smaller cake, we could do a couple of flavors of ice cream sandwiches, sugar cookies with piped initials, and personalized fortune cookies. My recipes that are a little more homey would be well-suited for a dessert bar.
What about presentation?
I can totally customize the presentation. Typically I use a cellophane bag, ribbon, and a Sugar Magnolia sticker.
How much lead time do you need to make this happen? Do you deliver?
I'm making this stuff every day, so a month's notice would be sufficient to fill a big order. Letting me know around the time you're doing menu planning is a good idea. Delivery is an option in DC, and hopefully I'll be able to broaden the radius soon.
Tell me a little bit more about Sugar Magnolia. What is it named for?
It's a Grateful Dead song. The name and concept were in [Ripple and Sugar Magnolia owner] Roger Marmet's head forever—his idea.
Ice cream sandwiches have quickly become your calling card in the four months you've been open, but what else do you have in the works?
We just started scooping eight rotating flavors of ice cream, all homemade. I also do an Italian ice. Aside from that, we have a changing selection of scones, muffins, cookies, and brownies.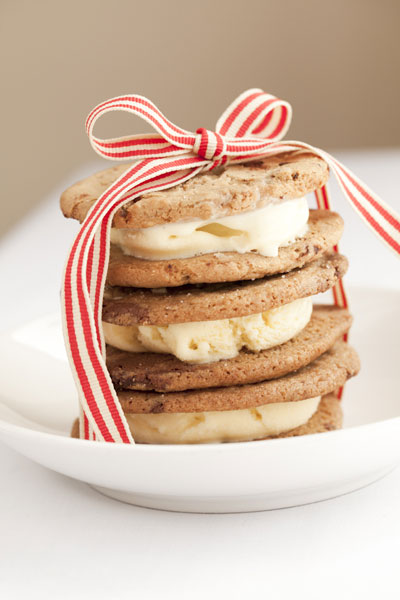 Some of these treats come in unexpected flavors, like the maple-bacon. Where does that inspiration come from?
I try to follow foodie blogs, but I'm also always interested in incorporating seasonal ingredients from the farms we partner with. I try to mix sweet and savory without pushing it too much. Lately I've been experimenting a lot with sesame and cayenne.
Envelope-pushing and foodie-ism aside, what is your all-time favorite recipe for cake?
Carrot cake. My family's recipe is made with shredded carrots, pineapple, and cream cheese icing using mascarpone and ginger. We're hoping to sell it by the slice in Sugar Magnolia soon.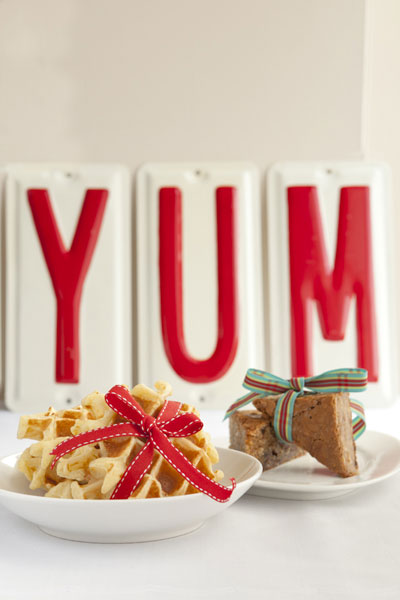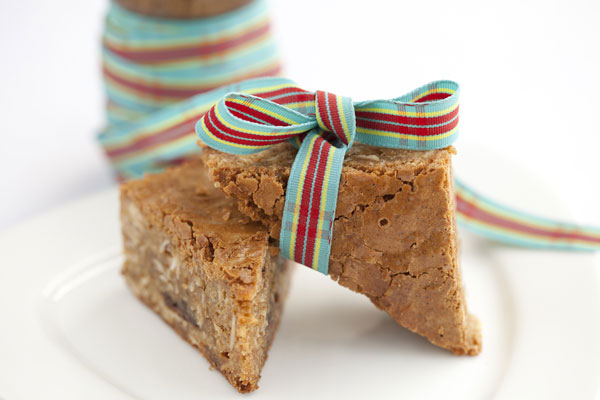 Sugar Magnolia. 3417 Connecticut Ave., NW; 202-244-7995. For more information, visit rippledc.com or e-mail alison@rippledc.com.