1. Accessorize a short romper with a bold day clutch.
This sexy look from Fashion Pastiche is made instantly approachable by the fun purse.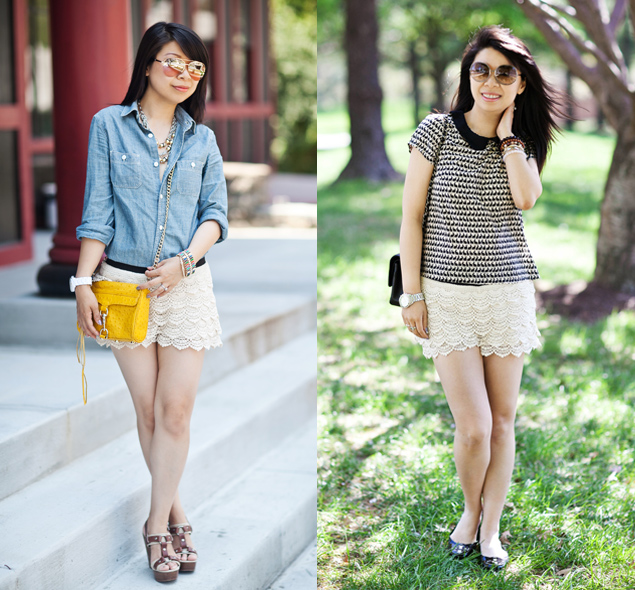 2. Swap denim cutoffs for crocheted or lace shorts.
Seriously. They go with everything and are totally adorable. Melanie of LaBelleMel wears hers with a printed Peter Pan top and a chambray button-up.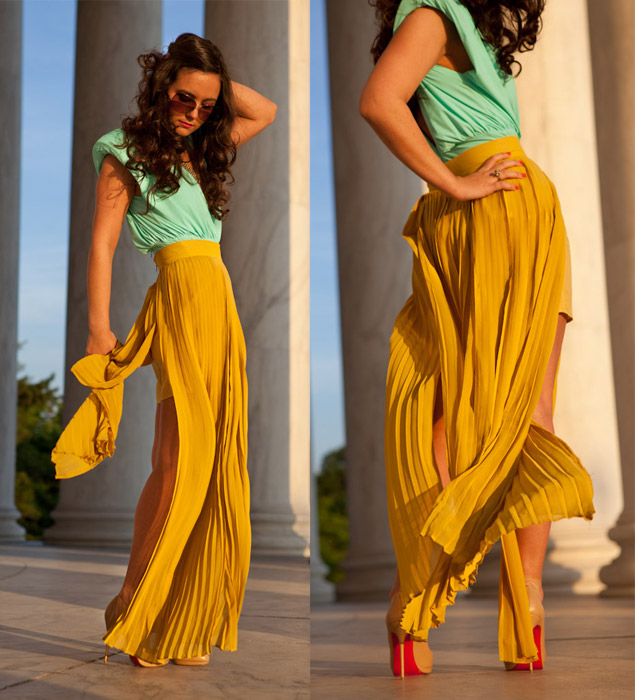 3. Bodysuit + sheer maxi = sexy evening look.
The picture says it all. Abbey of District Dress Up is a total showstopper.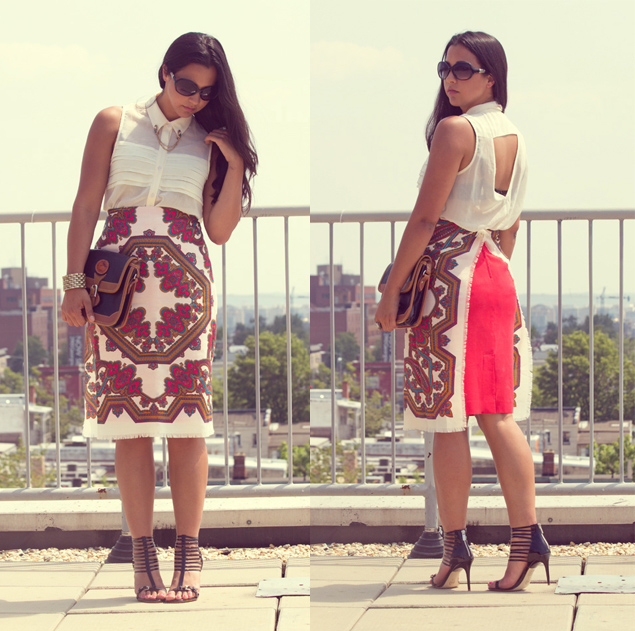 4. Use your scarf as a skirt.
À la Katherine Martinez of La Petite Marmoset. It's kooky, but also kind of cool.
5. Pair a MAJOR statement necklace with a barely there sundress.
Normally we like something this serious with a crewneck tee, but this quirky accessory mashup works surprisingly well. Photograph courtesy of Kate Warren.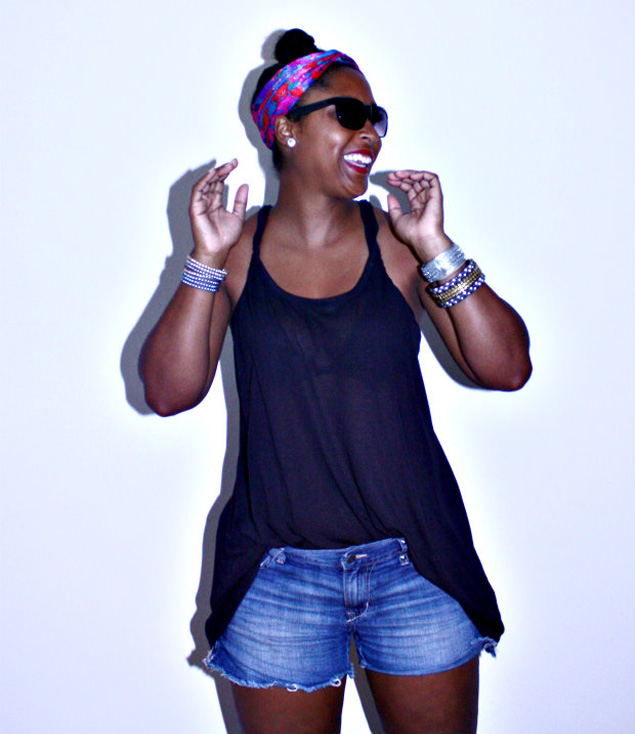 6. Tie up your bun with a bright scarf.
Jennifer of Comme Coco knows exactly how to look cute even when it's sweltering out.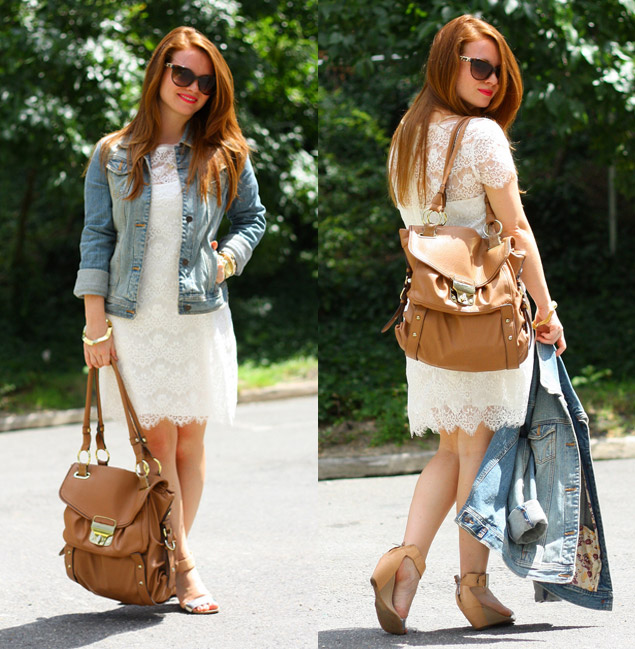 7. Dress down a fancy lace dress.
Alison from Chain Strap Purse wears hers to a casual lunch with a jean jacket and major shades. We like.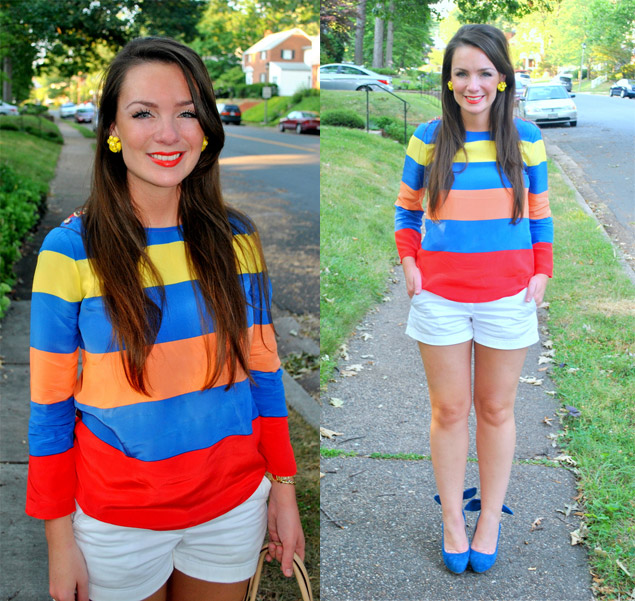 8. Go primary—and don't forget to match your accessories.
Neons are still going strong this summer, but we love how Erin of Currently Coveting reached into the crayon box for this look. And matchy-matchy earrings and shoes? Yes, please.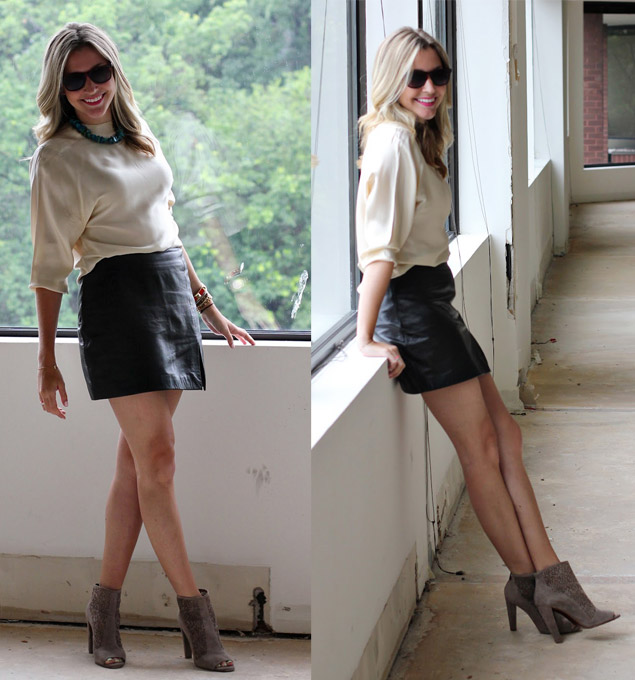 9. Wear all your neutrals at once.
In simple, streamlined shapes, an outfit made of tan, brown, and black can look very rocker chic. Meaghan of District Sparkle demonstrates.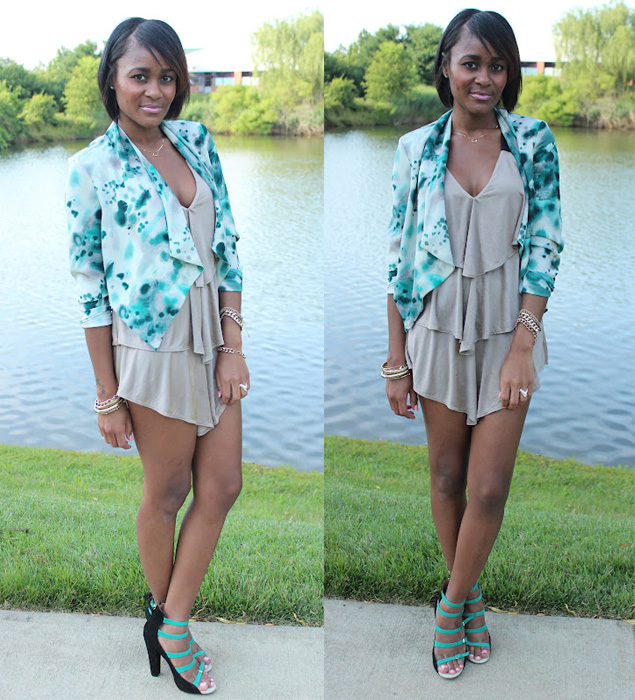 10. Experiment with draping.
Fashion rules seem to dictate that we wear drapey jackets with structured dresses—but said rules are also made to be broken. Ashleigh of the Daileigh pairs hers with a loosely ruffled dress, and we love the way the layers ripple together.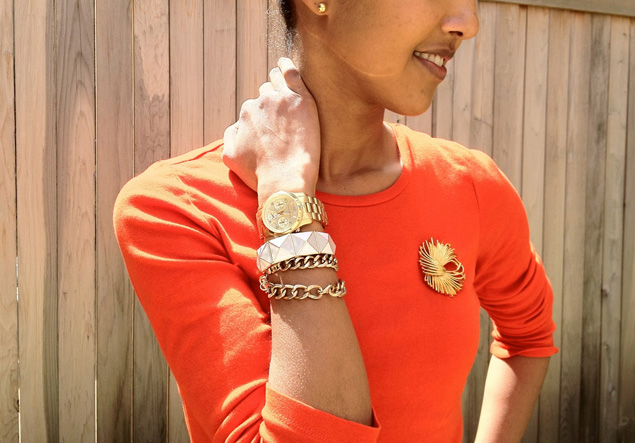 11. Put a pin on it.
Wearing the same shirts over and over again? Kick things up with a big gold brooch like Salomé of aTypical Day. (Bonus points for matching it to your arm party.)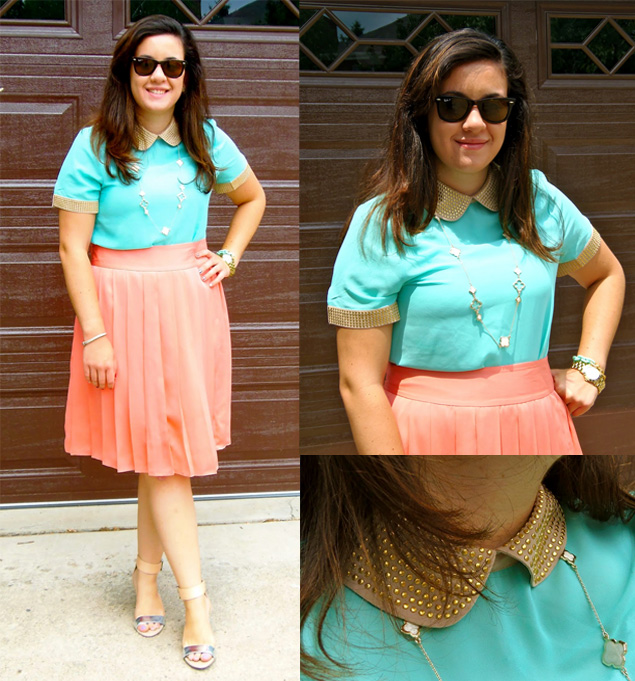 12. Pick ladylike pieces in trendy colors.
Pleated skirts and Peter Pan collars can feel overly prim, but they can also be totally of-the-moment (and a great look for work to boot) when done in shades of melon and mint. Jamie of Forever81 keeps things extra fun with studded sleeves and collar.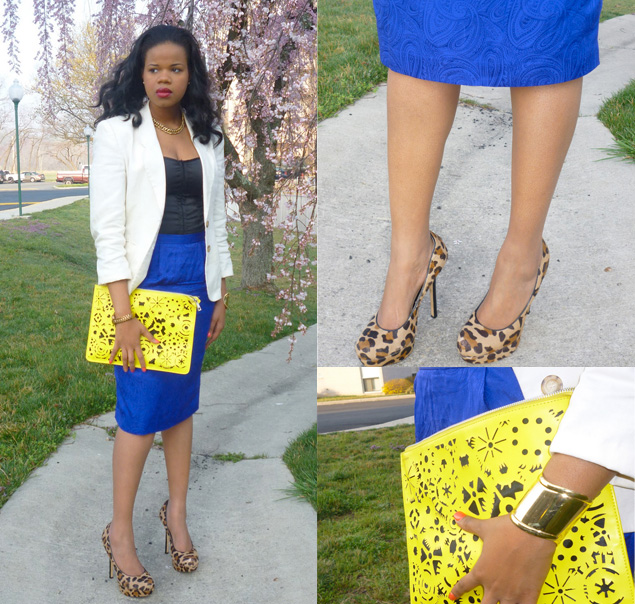 13. Get really brave with pattern mixing.
Here, Trisha of Fashion According to the Menu mixes leopard print, laser-cut neon leather, and paisley. It shouldn't work, but it does.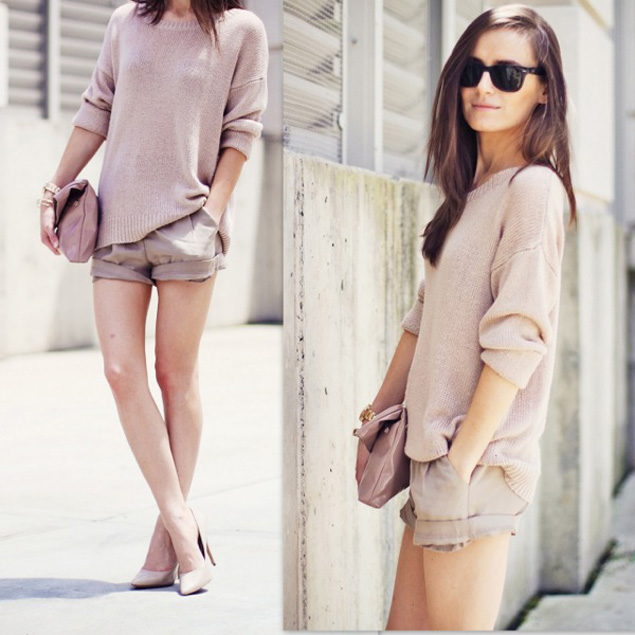 14. Wear a big knit with short shorts.
Sometimes the simplest look is also the sexiest. Thanks to Elena of Classy and Fabulous for the reminder.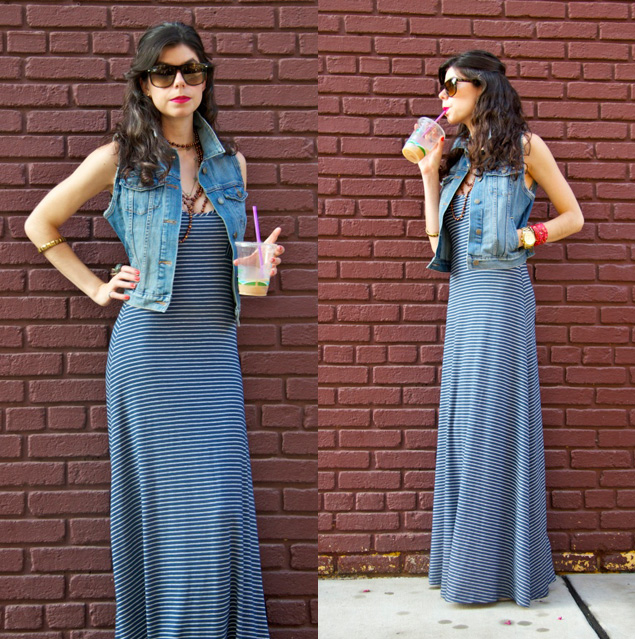 15. Play with proportion.
Eden of Garden of Glam gets major fashion points for mixing a mini vest with a maxi dress.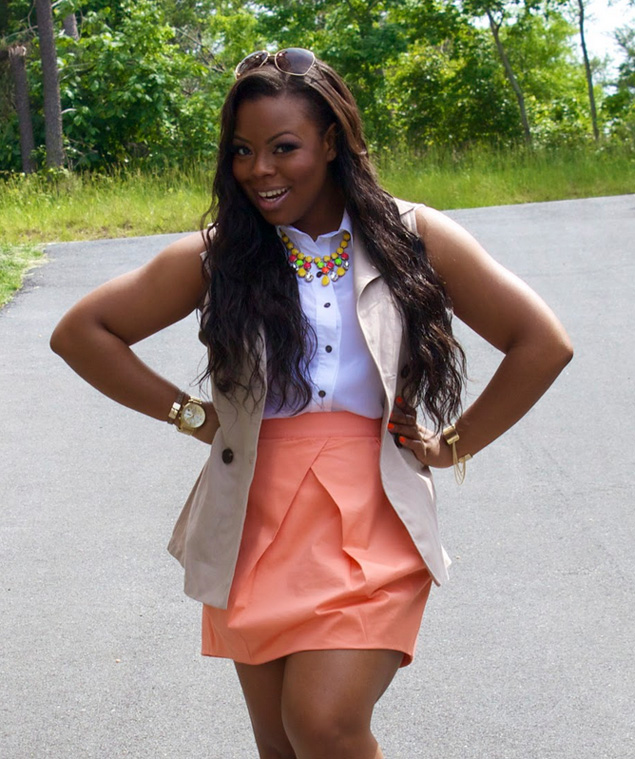 16. Layer a sleeveless trench over anything and everything.
Summer layering is tricky—who wants to sweat through layers of clothes? Naja of From Combat Boots to Stilettos elevates a simple skirt and blouse without overheating with her khaki vest.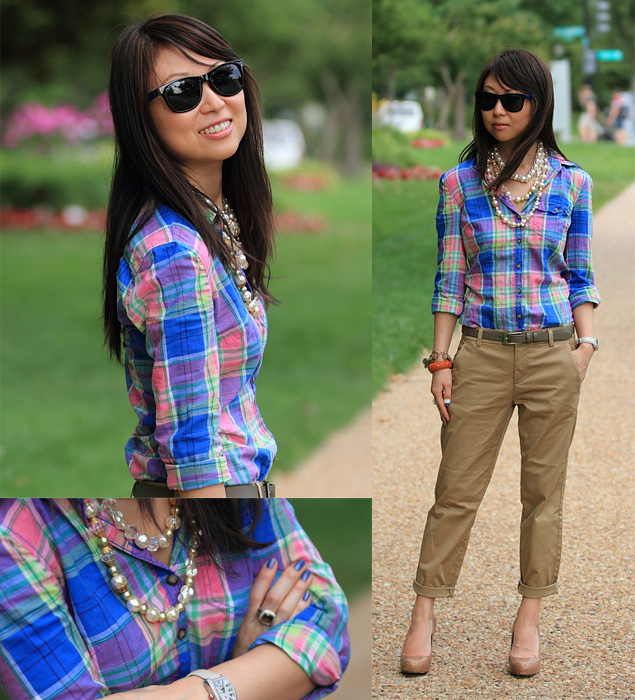 17. Glam up casual basics with pearls and heels.
Linda of NomNomBlingBling reinvents a camp shirt and khakis with killer shoes and plenty of jewelry.