1) Match your shoes to your skirt (or pants).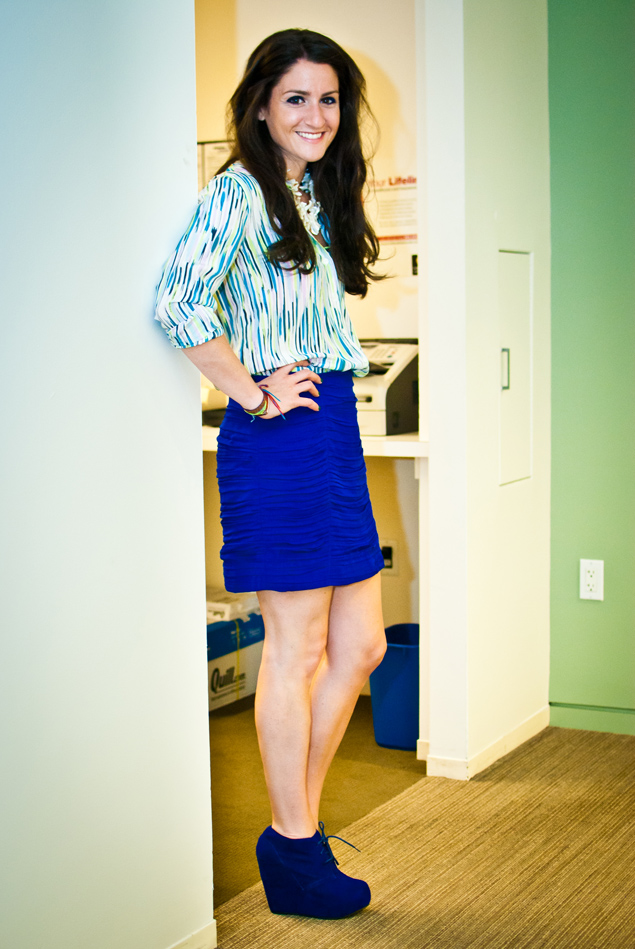 We see a lot of a black and nude pumps on the streets in downtown DC, which makes total sense. But color-coordinating your pieces, à la FinePoint PR's Meredith Fineman, makes it look like you tried just a tad harder. If you don't want to invest a lot of money in this, pinpoint the single colored skirt/pant you wear the most often and pick up some heels in that shade.
2) Shop for simple, structured basics in super-bright colors.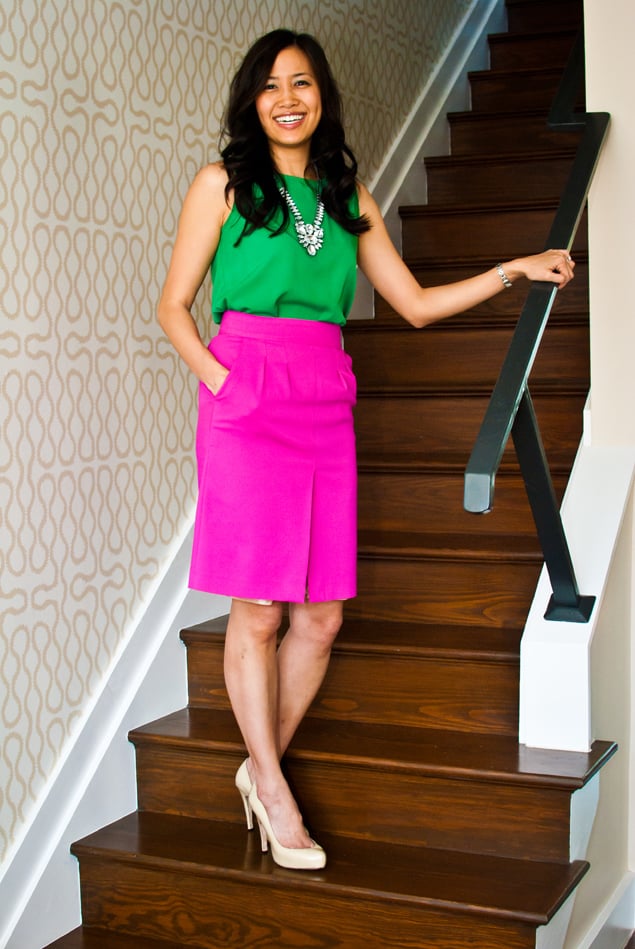 Sure, this ensemble might be a bit of a risk in the offices of a more conservative client, but all Deloitte's Elaine Liao Avin needs to get this ensemble ready for happy hour is a casual ballerina bun and a few swipes of volumizing mascara. The bold necklace and watermelon hues make her seem fun, carefree, and approachable.
3) Stick something in your hair.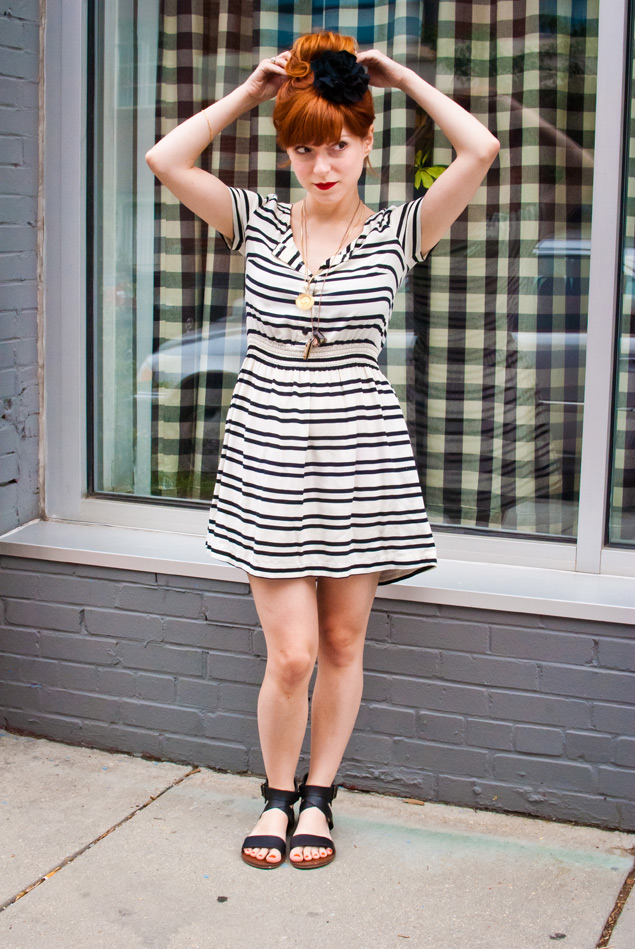 Unless you work at an über-trendy hair salon like Shannon Cusello, your office probably isn't the best place for a fascinator. But the new restaurant you're headed to that night is the perfect place to try one out. It's simple, but a total statement-maker.
4) Ditch the blazer.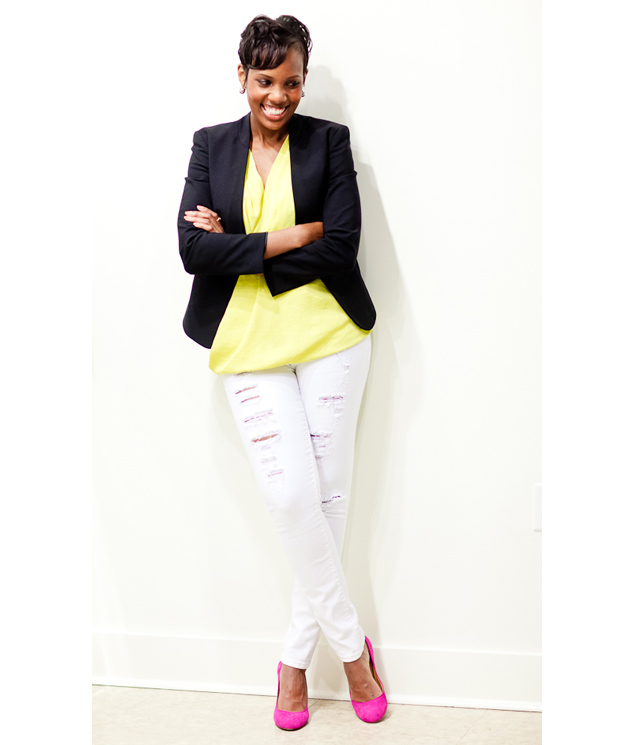 Brandklink's Ashley Mason-Greene already looks adorable here. All she needs to do to up the flirt factor is show some shoulder.
5) Swap opaque tights for a patterned pair.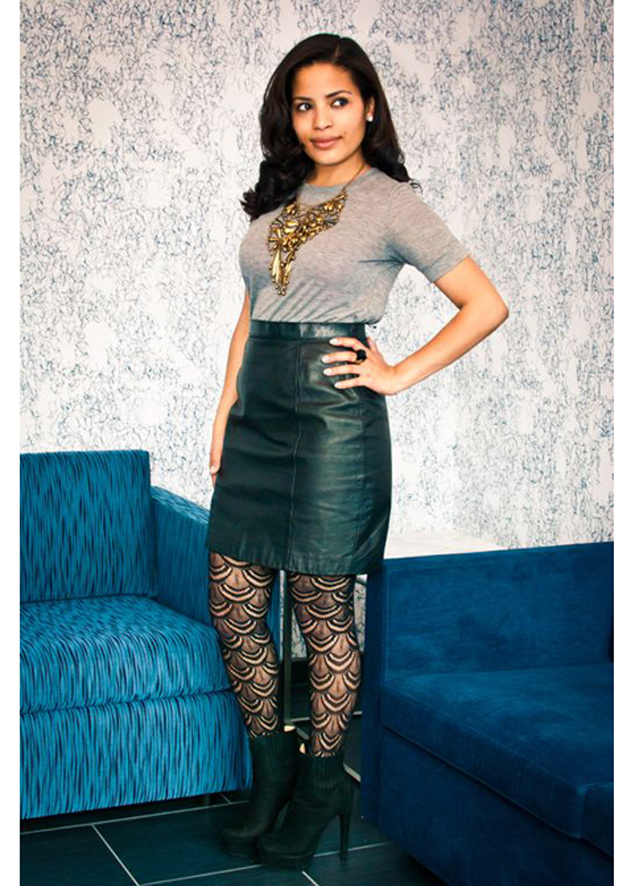 This tip will be more helpful when the temperatures drop, but we love that you can roll up a pair of fun tights and stash 'em in your desk drawer for impromptu evenings out. Thanks to Erika Sanchez of Powell Tate/Weber Shandwick for the reminder.
6) Make sequins work for work.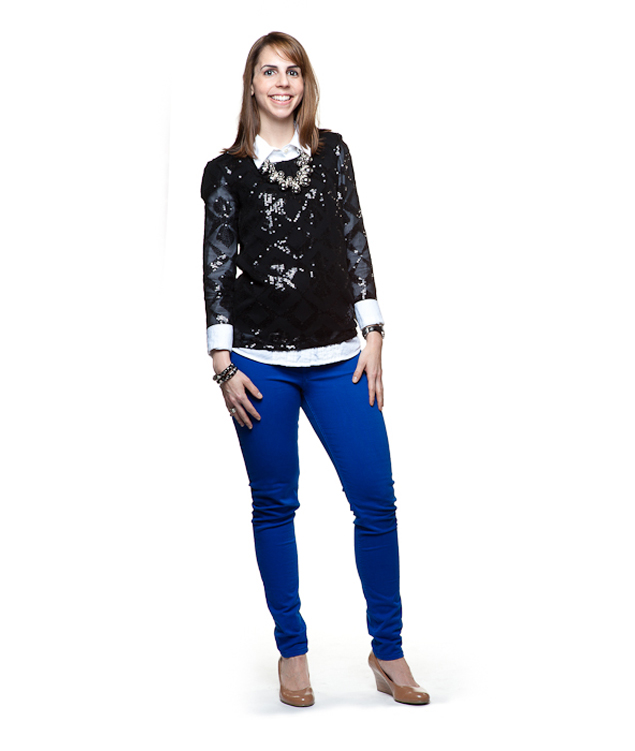 Here, Livingsocial's Lindsay Burack layers her sparkly top over a white button-up and sensible tan wedges. Add black stilettos and a bold pink lip, lose the white shirt, and voilà! Instant party outfit. (PS—for more advice on how to wear sequins at the office, see our earlier post)
7) Turn your trusty office cardi into a top.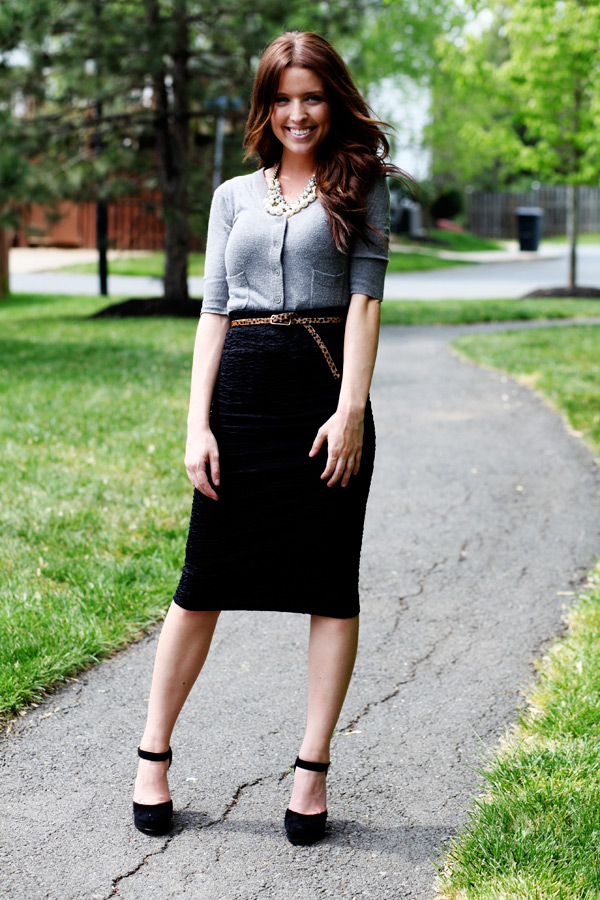 C'mon, we all keep one on the back of our chairs for when the AC is unexpectedly set on high. If yours is a sleeker option, button it all the way and tuck it into your pencil skirt. Here, Sydney Poulton of the Daybook looks sleek, sexy, and polished—perfect for a night at the theater or entertaining clients.