Eavesdrop on any Georgetown walking tour and you'll invariably hear a mention of the
neighborhood's most famous residents, John and Jacqueline Kennedy. JFK moved to Georgetown
in 1947, when he first arrived as a freshman member of Congress, and he and Jackie
continued to spend time there after he won the presidency. In the years since, the
area has become known as the social hub of Camelot. Here are five places with rich
Kennedy history.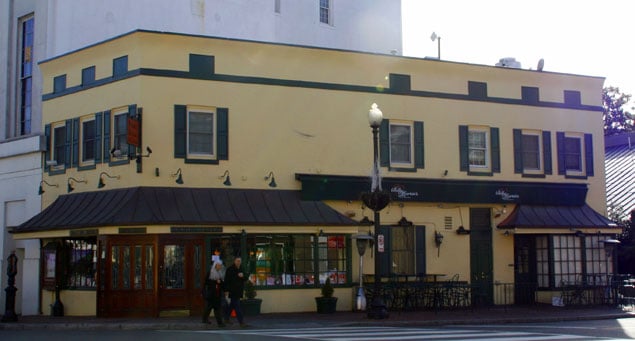 Kennedy enthusiasts come to the 79-year-old, family-owned
Martin's Tavern at 1264 Wisconsin Avenue, to see the booth where JFK is said to have proposed to Jackie on June 24, 1953. It's
in the main room, seats four, and is easily reserved. Near it is a half booth, or
a booth for one, where JFK liked to grab a bite solo. He favored eggs Benedict with
Smithfield ham or eggs over medium, bacon, rye toast, and hash browns. Also coffee
and orange juice.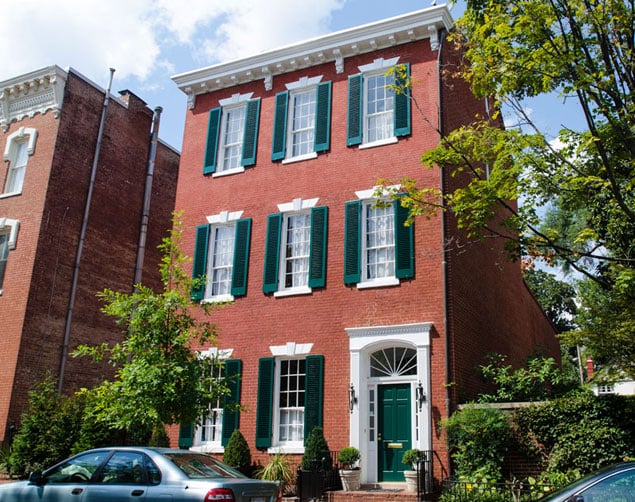 The Kennedys lived at
3307 N Street, a Federal-style rowhouse, when JFK ran for President, when daughter Caroline was
a little girl, and when Jackie gave birth to John Jr. It's here that the President-elect
held many press conferences on the front steps. And it's the house from which the
couple departed on a snowy morning in January 1961 to go to the inauguration and then
move into the White House.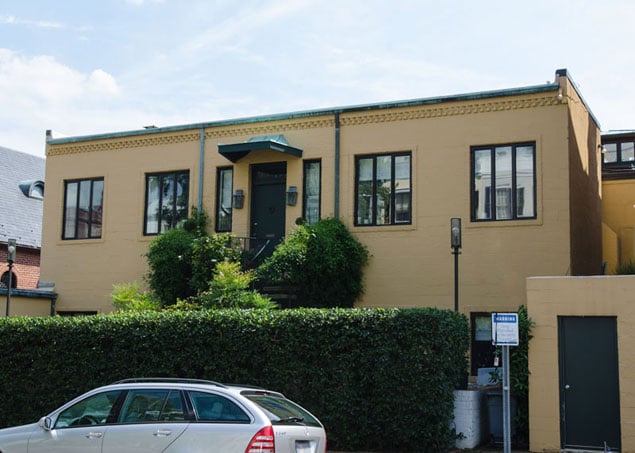 From the outside,
2720 Dumbarton Street isn't impressive; it's very nearly ugly. But it's part of Kennedy legend. Joseph
Alsop—a journalist, Georgetown bon vivant, and Kennedy friend—lived there from 1949
to the mid-1970s and was ringmaster of Camelot social life. On the night of the inauguration,
after Jackie returned to the White House, JFK partied at Alsop's into the wee hours.
There have long been rumors that he used Alsop, and his house, for assignations with
young women.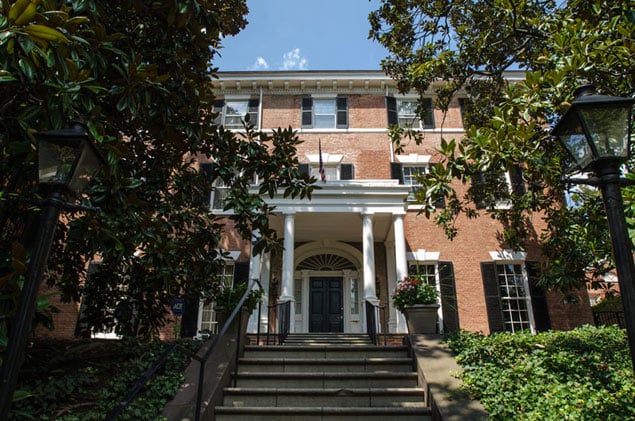 Jackie bought
3017 N Street after her husband's assassination and intended to make it her permanent home, but
she found it untenable to raise John Jr. and Caroline in the Georgetown fishbowl,
where tour buses often parked outside their front door. She moved to New York City
in 1964. According to the woman who has lived at 3017 N Street since 1976, former
Miss America Yolande Betbeze Fox, the basement still has bolts of fabric that Kennedy
decorator Billy Baldwin bought to use throughout the grand home.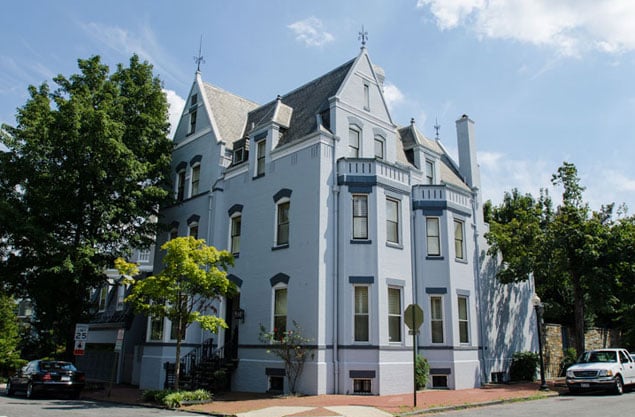 When the Kennedys were in the White House, Jackie's mother and stepfather, Janet and
Hugh Auchincloss, lived at
3044 O Street. John Jr. and Caroline would often come to play. Janet Auchincloss had the blood-spattered
pink suit that Jackie wore in Dallas removed from her White House closet, boxed up,
and put it in her attic on O Street, where it remained until it was moved to the National
Archives.