Washington's first location of the Protein Bar opens at 11:30 AM today at Seventh and D streets in Penn Quarter. This will be the first PB outside of Chicago, where owner Matt Matros created the concept in 2009, and 15 to 20 more are planned for the area. Matros, restaurant reps like to point out, was voted the fourth most eligible bachelor in Chicago by the city's Modern Luxury magazine.
Starting Thursday, the restaurant will begin serving breakfast at 7:30. Menu options include "bowls" of quinoa, oatmeal, or scrambled egg whites enhanced with agave nectar, protein powder, and vegetables; and breakfast "bar-ritos": wraps filled with egg whites, veggies, herbs, and sauces. Throughout the day, health-minded diners can pop in for "grilled" or "chilled" protein bar-ritos, which include vegan options such as the Green City Vegan, with marinated tofu, kale, pepitas, chickpeas, vegan Chia dressing, and a mix of six lettuces. There are also signature salads and more quinoa bowls for lunch and dinner.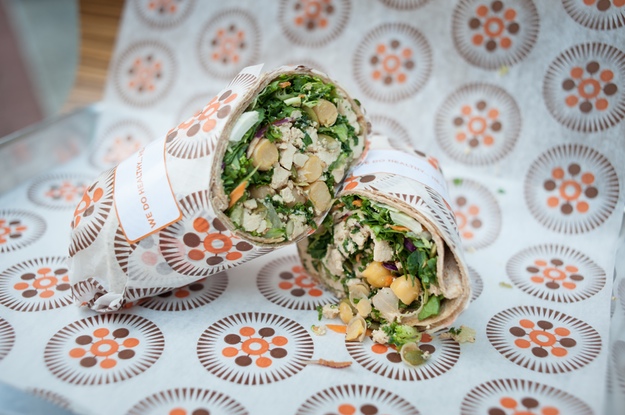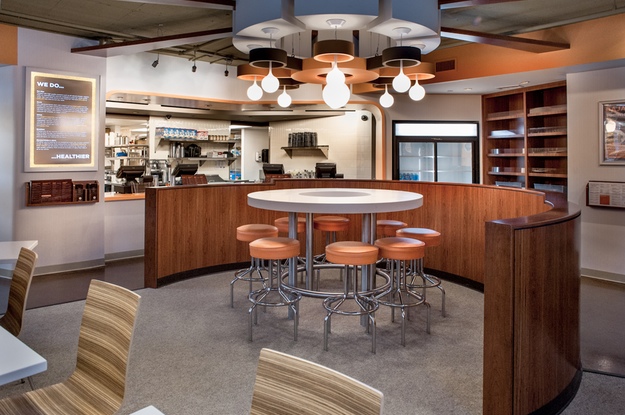 In its early days, the Protein Bar was more of a healthy shake destination—a "Jamba Juice competitor," as Matros puts it. Liquid options can be made with whey, soy, or egg protein and a variety of milks (soy, almond, skim, 2 percent). Local specialty the District Tart combines vanilla protein powder with yogurt, acai berry, and banana. Juicers can get their fix via concoctions like the Greenberry (kale, lime, apple, strawberry, and cilantro) and the Beetbox (apple, cucumber, beet, carrot, and ginger).
Matros will open his second shop in Ballston (at 800 North Glebe Road) once Seventh and D is up and running. After that, he's looking at Reston and Bethesda and says he would love to open locations in Dupont and downtown, as well.
The Protein Bar. 398 Seventh St., NW, 202-621-9574; theproteinbar.com. Open Monday through Friday from 7:30 AM to 9 PM, Saturday 10 to 8, and Sunday 10 to 6.