Glover Park welcomes yet another gastro-watering hole, this time with a focus on vino: Slate Wine Bar & Bistro started filling glasses in the former Kitchen space this weekend.
Longtime lawyer and first-time restaurant owner Elizabeth Banker came up with the bilevel, 70-seat concept, and has brought it into being with the aid of general manager Mark Krieger, formerly of Chef Geoff's. Banker says she favors small, family-owned producers and sustainably minded vineyards, and roughly 90 percent of the globally sourced wines—20 by the glass, another 50 by the bottle—are from eco-friendly growers. Weekly wine specials will focus on lesser-known growing areas, such as Greece.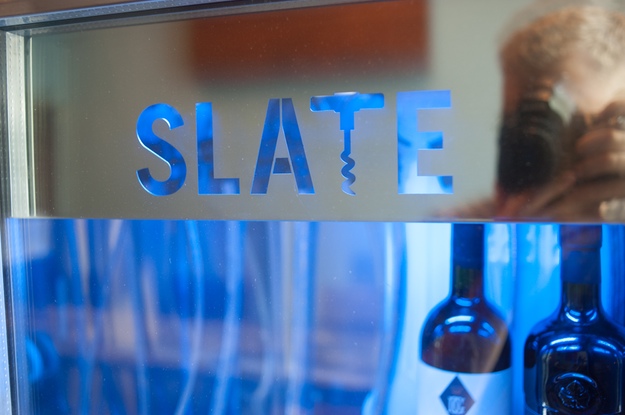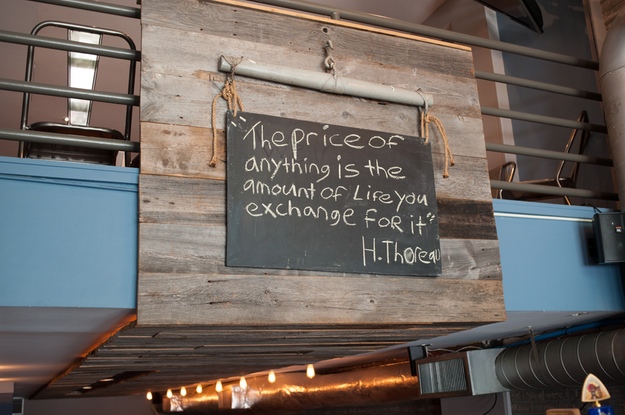 Banker maintained the Kitchen's layout—there's plenty of seating at linen-cloaked tables and a few coveted stools around the downstairs bar. Upstairs are more tables and a mini bar that seats three. Mediterranean-, Italian-, and Spanish-themed platters contain piles of grilled halloumi, marinated artichokes, and Serrano ham; entrée-size options include roast chicken marinated in Greek herbs, steak frites, and a cheeseburger topped with bacon jam. Doors open at 4 PM—"I'm an early drinker," jokes Banker.
Slate Wine Bar. 2404 Wisconsin Ave., NW; 202-333-4304. Open Tuesday through Thursday and Sunday 4 to 11 PM, Friday and Saturday 4 to midnight. Closed Mondays.