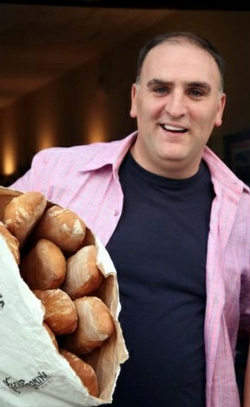 The Washington Post's Tom Sietsema has a curious scoop today. Apparently José Andrés—the Iberian-born Washington restaurateur behind Jaleo, Zaytinya, Oyamel, and the soon-to-reopen Minibar—has been consulting on an upcoming NBC series called Hannibal. The chef's culinary expertise will be used to help make credible Lecter's gastronomical prowess.
Per the Post article, the show will feature a lot of scenes
with Lecter cooking up his victims while drawing on a vast knowledge of
classical preparations. "I want Hannibal to have the same [culinary] passion as José Andrés has," producer Bryan Fuller told Sietsema. If we may offer an idea, José: How about Lecter serves foot croquettes out of a sneaker designed by Salma Hayek's brother? What, too weird?