Held this past Thursday at the Artisphere in Rosslyn, the Cosmo Couture fashion show fundraiser (host IIDA Washington Metro City Center grossed $15,000 for My Sister's Place with the event) paired Washington-area architecture and interior design firms with their manufacturing partners and tasked them with a seemingly impossible project: to create out-of-this-world garments made from materials typically used in homes. That includes wood veneer, wall coverings, cork, sheet flooring—basically anything but actual fabric. Some of the seriously impressive results are catalogued below. Not much in the way of something to wear to you college roommate's wedding next weekend, but we bet the Gaga wishes she had been around for it.
P.S.: Want to see these dresses up close? They'll be on display at the Corcoran Gallery of Art's free dedicated exhibition space, Gallery 31, from September 27 through October 14. Find more info through the Corcoran's website.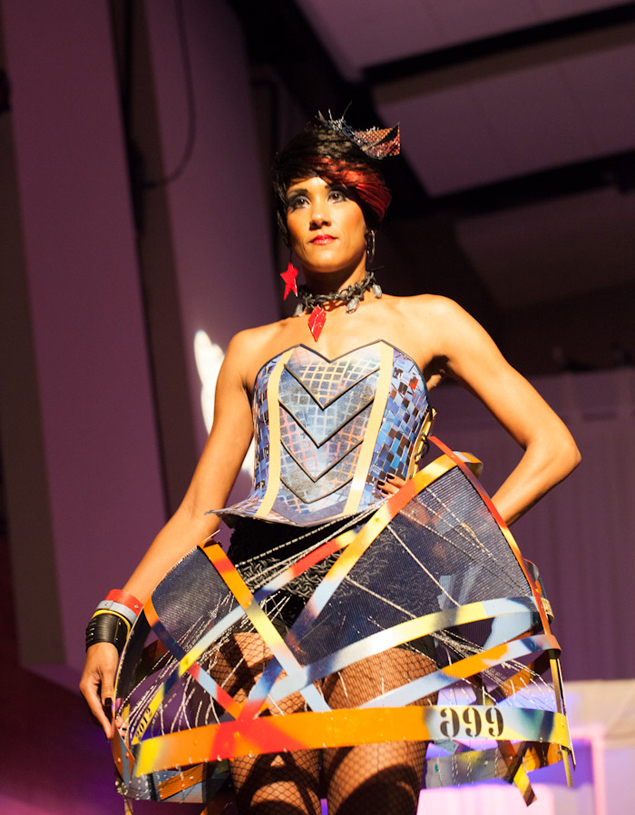 Metal ceiling tile, linoleum sheet flooring, and ceiling cable from HDR Architecture. Very Thierry Mugler.

A wall-covering dress by DBI Architects.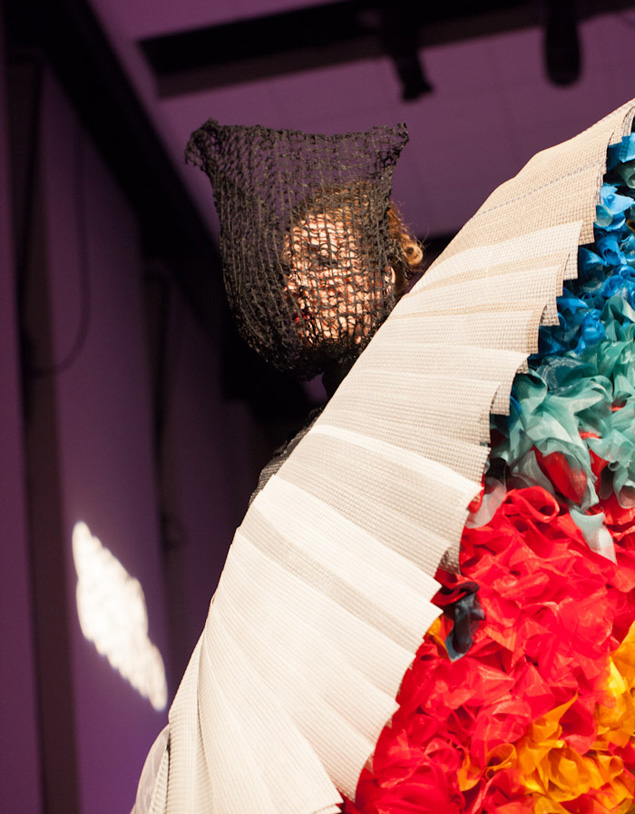 Drapery and wall coverings, as designed by SKB Architecture.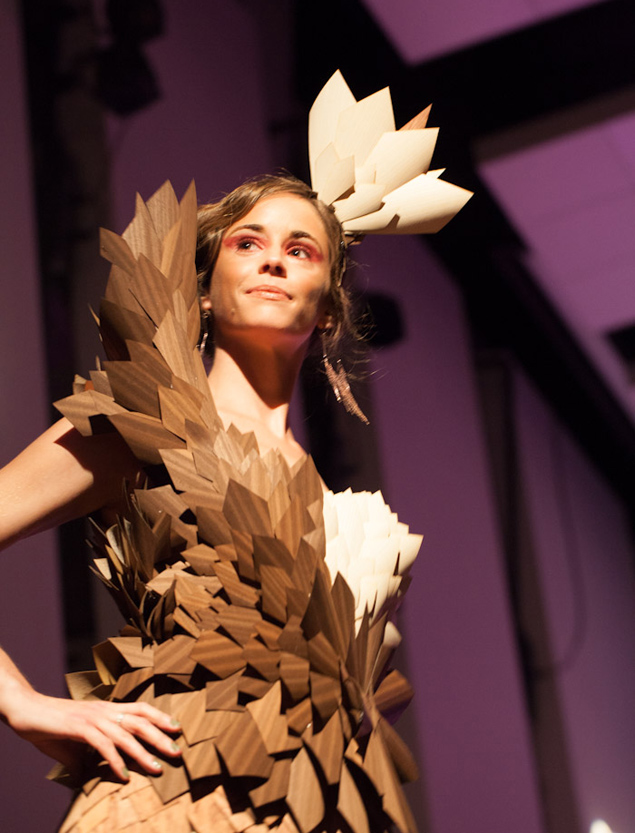 This wood and wood veneer dress by Hickok Cole Architects won the Best Haute Couture Award.
The Eilsen Group's glass and mesh tile dress.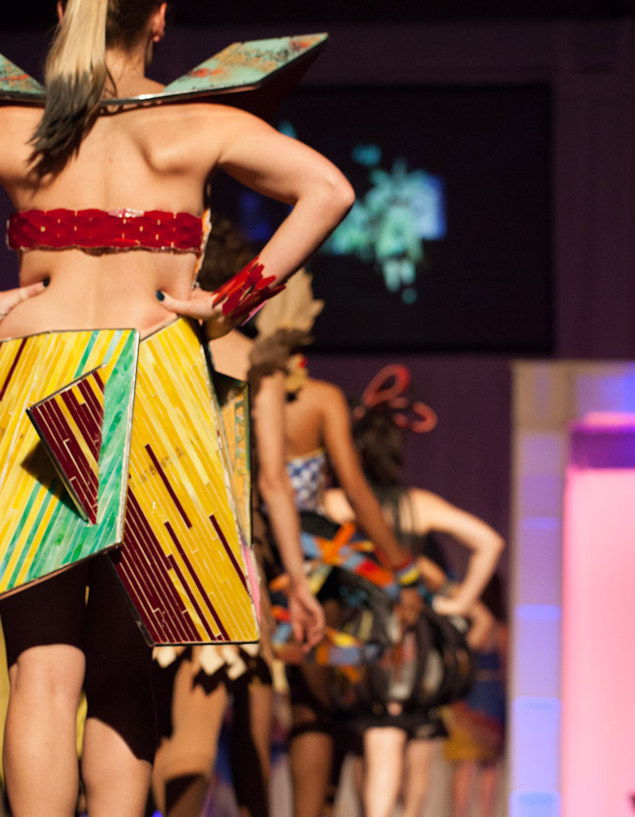 Exiting the stage.