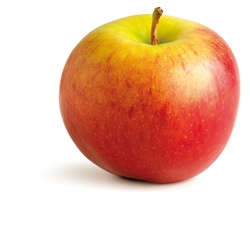 Washington's star chefs are busy these days, what with Spike Mendelsohn's sauerkraut campaign and Mike Isabella tackling everything from cookbook writing to foreign diplomacy to opening more restaurants and dabbling in a Top Chef-themed eatery in New York. Another to add to the list: celebrity chef, Art and Soul restaurateur, and memorable Top Chef Masters contestant Art Smith, who's teaming up with celebrity apple SweeTango for a promotional giveaway.
Aspiring ad copy writers, get your adjectives ready: The contest launches
today, and all you have to do to earn a cool $5k is describe the
feeling of biting into an apple (in a good way, not the
I'm-in-a-silent-room-and-just-made-an-embarrassing-crunch way). The
cross-bred fruit is a mix of Honeycrisp and Zestar, and
apple lovers seek it out for its sweet-tart flavor. Smith is judging the
50-word entries, which'll most likely contain words like "crisp" and "juicy." (Two adjectives we advise against: "mouthfeel" and "scrumdiddlyumptious"). All
you have to do is submit your name, e-mail, and a perfectly penned
description that captures what promotional materials describe as the "overall
joy that is SweeTango" by midnight on October 12. Runners-up will
receive a dozen apples, so, you know, there is that.