Things have changed in the dining world since the late '90s, when the national Daily Grill chain opened its location at 1200 18th Street: Cocktails are more often inspired by the pre-Prohibition era than Sex and the City, cupcakes are the new molten chocolate cakes, and small plates replaced tall food. It's with this new world in mind that the 16-year-old eatery revamped its barroom and menu, filling them with things we people of 2012 love—beer, pork products, and happy hour (offered all night through October 5 to celebrate the new digs). Here, six things to look for at the new and improved Daily Grill.
Hardcore Happy Hour
Washingtonians love their happy hour, so there are many discounts to be found on both food and drinks. Weekday deals run from 4 to 7, and include $4 calamari dusted with Japanese togarashi spice and a $5 burger, as well as $4 glasses of wine and $9 wine carafes (the equivalent of about three glasses). If you can't get out of the office, don't despair: Happy hour runs from 11 to 7 Saturday and all day Sunday—which comes in handy if you're catching the game on one of the three flat-screen TVs above the bar.
Beer!
Now that the low-carb craze has passed, you'll find lots of the hoppy stuff (and not a Michelob Ultra in sight). At the center of the remodeled marble bar are ten shiny new taps for American craft brews from producers like Brooklyn Brewery, Anchor Brewing, and Schlafly. The suds are $2 off during happy hour, and a different pint will be offered for $4 every day, all day.
Bacon!
Bacon shortage, be darned—there's no skimping on the swine here. You'll find a bacon-lined hot dog topped with roasted poblano peppers; jumbo lump crabcake BLTs; and a pub burger stacked with balsamic onions, blue cheese, and (you guessed it) bacon.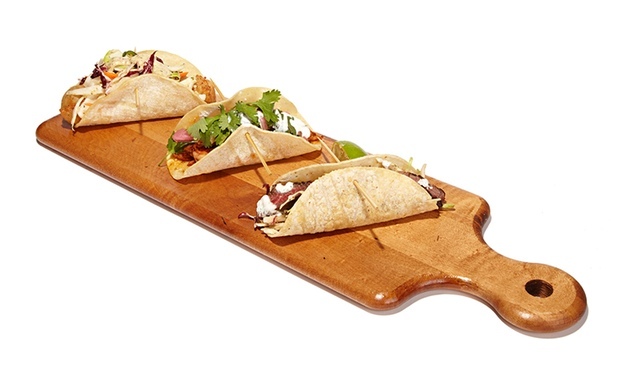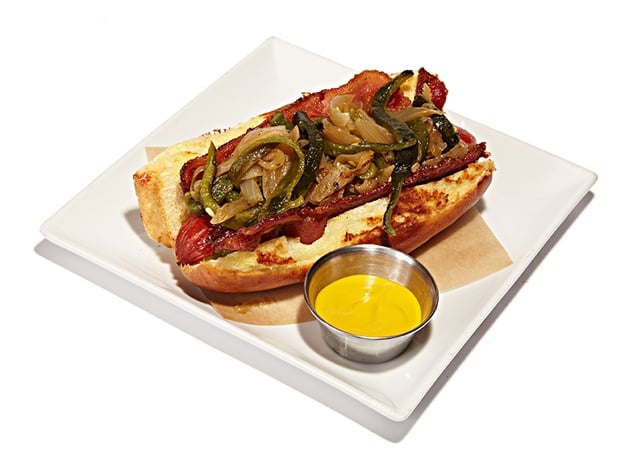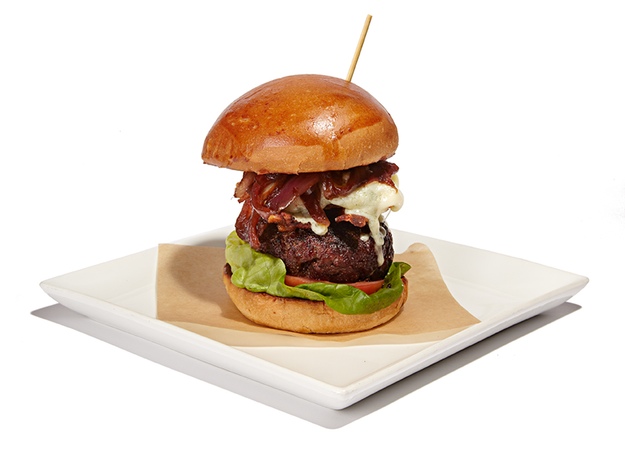 Martinis!
There're plenty of potent martinis on the happy hour menu. Try a $6 specialty combination such as the Golden Age—vodka and Chambord muddled with fresh blackberries and strawberries and finished with a sparkling wine float—or build your own concoction for $8. Premium vodkas and gins (think Hangar One and Hendrick's) are offered as a base, with flourishes like dry vermouth and blue-cheese-stuffed olives.
Tables That Might Result in an HR Summons
In addition to bar seating, there are window booths on hand for coworker happy hours—which the Daily Grill team calls "oversize twos" that can accommodate parties of up to four. (Warning: Awkwardness may ensue if literally rubbing elbows with your coworker isn't part of the plan.)
Tacos and Other Shareable Treats
Everyone knows sharing is great (or a burden bestowed upon the dining public by restaurants), so expect to find split-able portions of tacos, lavash topped with chicken sausage and caramelized onions, and "naked wings" served with a trio of dipping sauce. The bonus here: You can add an extra number of whatever to your order, meaning your group of four doesn't have to choose between a plate of three or six sliders.