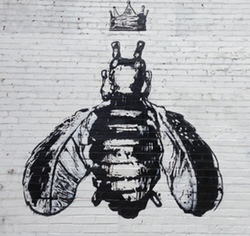 Last week, word came that Mie N Yu was closing on Georgetown's M Street, but on the whole there was more good news than bad for the historic 'hood. For starters, it looks like Michel Richard will reopen Citronelle at its Latham Hotel location, despite persistent rumors that serious structural damage would make that impossible. Also very exciting: Fiola chef/restaurateur Fabio Trabocchi's plan to bring us a new waterfront seafood spot called Fiola Mare at 3050 K Street, Northwest.
Another intriguing waterfront project: Malmaison, the latest undertaking from the Popal family, owners of Café Bonaparte on nearby Wisconsin Avenue and Napoleon in Adams Morgan. The Popals—who also have plans to expand Napoleon's downstairs bar into 3,000 square feet of vacant space next door—have been hush-hush about their third project in anticipation of a splashy promotional campaign, according to Omar Popal, who runs the business with his siblings, mother, and father Zubair. But they did recently share some details with us about what we can expect when the project opens in the coming months.
Named for the château de Malmaison—the country house of Napoleon and his first wife, Joséphine de Beauharnais—the 4,200-square-foot warehouse space will house a restaurant and a patisserie, and will be open all day for anyone who wants to come in for a coffee or a juice bar drink and stay for lunch and, later, "a nice cocktail and dinner and some entertainment at night," according to Zubair. The food will be French, of course; the decor will be "Paris meets the Meatpacking District," per Omar. Designed by Grizform and famed Washington decorator Darryl Carter, the "industrial chic" eatery will be aimed at all ages—a place where an older couple might have "dinner and a dance," according to Zubair, while twentysomethings revel nearby.
Back in April, the space at 3401 Water Street, Northwest, hosted the Water Street Project, an 11-day arts pop-up, and the Popals plan to continue using it as a community hub and host site for art exhibitions, concerts, and fundraising endeavors. It will also be able to accommodate bridal showers, rehearsal dinners, and other events. "I don't think a concept like this exists," says Omar. Look for more details—including a chef announcement­—coming very soon.