Starting on the night of the first presidential debate of 2008 and culminating at the altar just in time for the 2012 election season, Sarah Stockdale and Claiborne Guy's love story has unfolded like a four-year term. Sarah, 30, is the manager of policy and legislative services at the Ferguson Group, a bipartisan federal government relations consulting firm. She grew up in Derwood, Maryland, attended Gettysburg College, and moved to DC after graduation. Claiborne Guy, 34, is a public policy analyst at WorldatWork, a global HR firm. He grew up in Alexandria, attended the University of Georgia, and lived in Key West and Charlotte for several years after college before returning to Washington.
Their respective moves back landed them five houses apart on the same street in Glover Park, where Claiborne often spotted Sarah hanging out on her front porch as he walked past with his dog. They had been introduced before—they shared a handful of mutual friends—and after a number of run-ins in the grocery store and at their favorite bars, and now these sidewalk sightings, Claiborne began stopping by Sarah's for neighborly front porch chats.
"This occurred for a few weeks until he asked me out," Sarah recalls. "I remember being so excited to go on our first date."
That is, until they realized that their date was scheduled on the same night as the first presidential debate of the 2008 election season. "We both finally admitted we really wanted to watch it," says Claiborne. So they ordered 2 Amys to go and stayed in to watch it together.
"Only in DC," says Claiborne. "It was officially termed the 'debate date' by our friends."
As for post-debate date analysis, there wasn't any spin. Claiborne invited Sarah on a second date, this time to Café La Ruche in Georgetown, and the campaign was underway. When he proposed in June of 2011, Sarah voted yes.
"The ring was absolutely beautiful," says Sarah. Claiborne had designed it himself, using a diamond from a brooch his grandfather had given his grandmother when his mom was born.
"My father's mother gave my parents a stone for my mother's ring when they got engaged, and my mom thought it was so special and flattering that she wanted to do the same when I got engaged," says Claiborne. "It's an older, mine-cut stone, and I followed the theme of an antique-looking ring."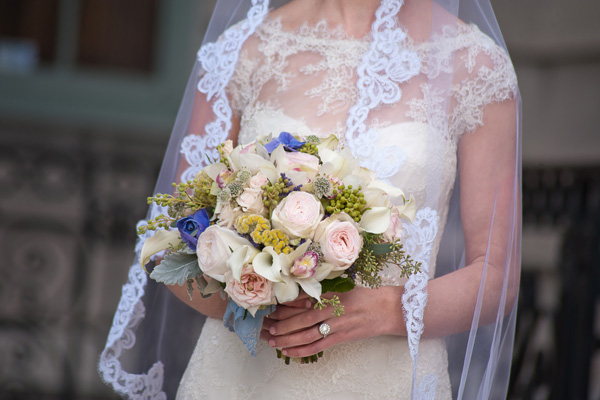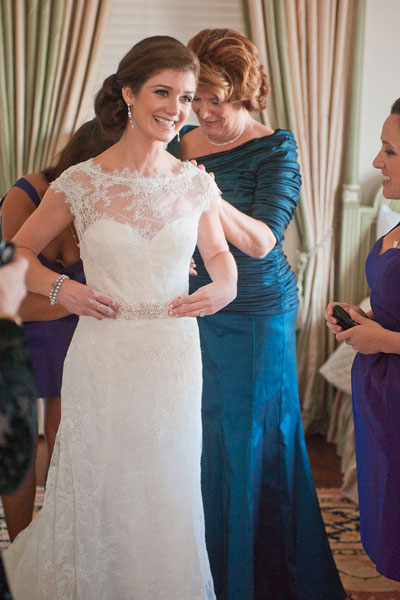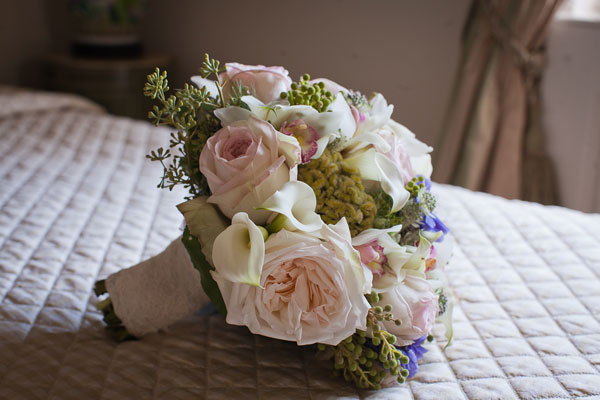 The wedding took place on September 15 at Holy Rosary Church. Sarah found her dress at Betsy Robinson's Bridal Collection in Baltimore. "It was the first dress I tried on," she says. "I tried on a few more just to be sure, but nothing compared." She wore the veil her mom wore 34 years ago and carried a bouquet of pansies (her favorite), miniature green cymbidium orchids, garden roses, calla lilies, and ranunculuses wrapped in lace, along with her "something blue": a handkerchief that had belonged to her grandmother.
The reception was held at Anderson House in Dupont Circle. "I will never forget the feeling when Claiborne and I descended the stairs in the grand ballroom to begin our first dance. Everyone was gathered around, and the setting was beautiful," says Sarah. The couple danced to Al Green's "Love and Happiness."
They honeymooned in Paris and on the Amalfi Coast, and have just settled into a new apartment on Capitol Hill. And this political season, the newlyweds watched all three of the October debates together from home.
"For the first one," says Sarah, "I came home to dinner prepared by Claiborne and flowers to celebrate our first date four years ago."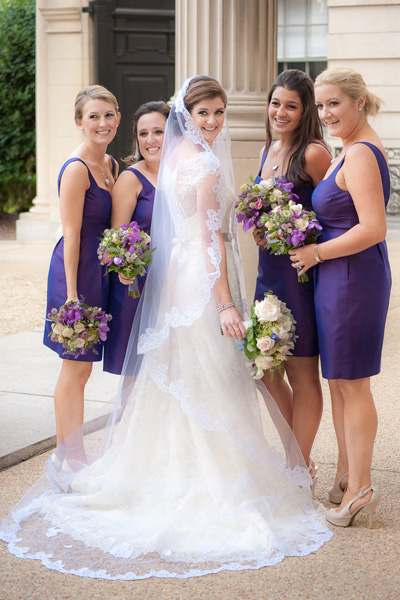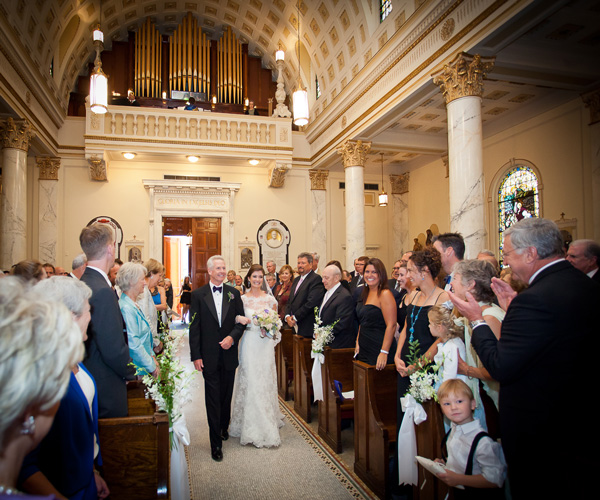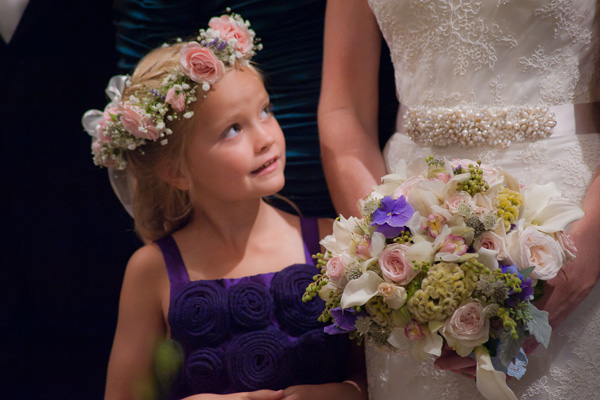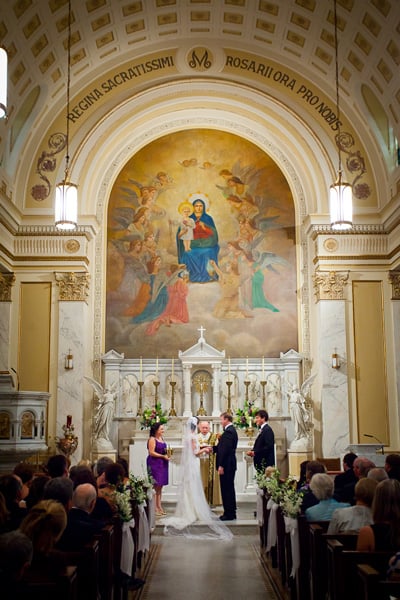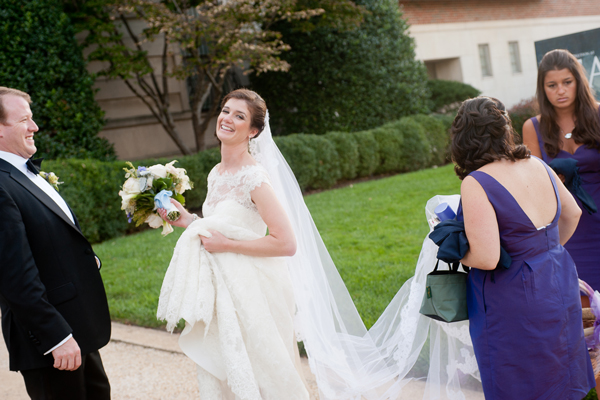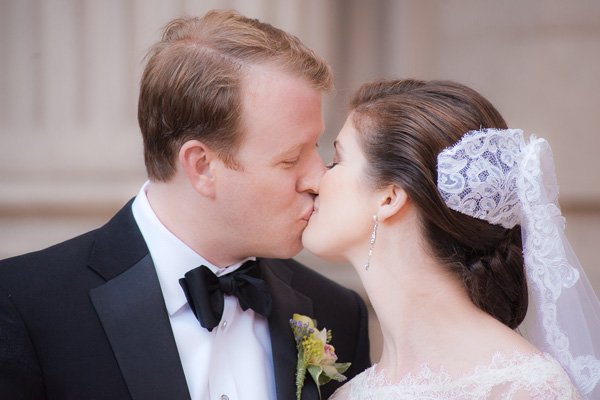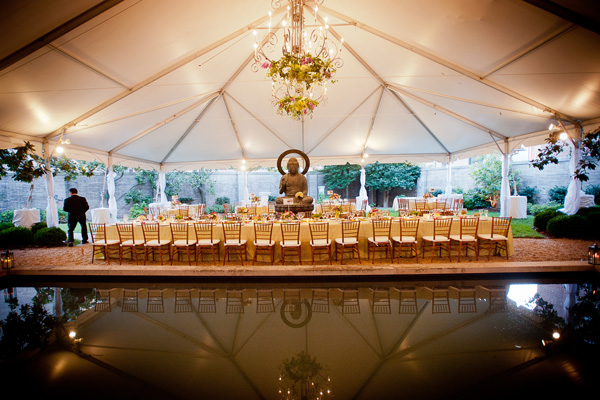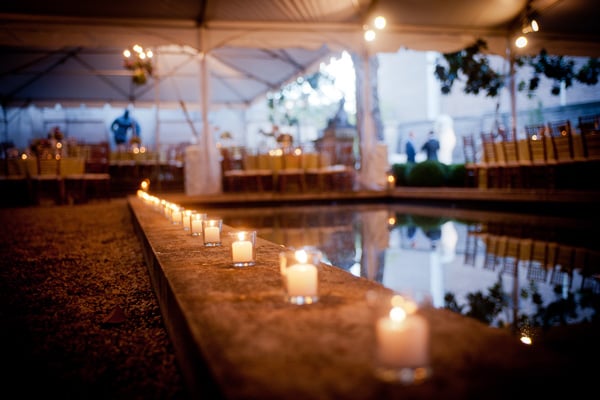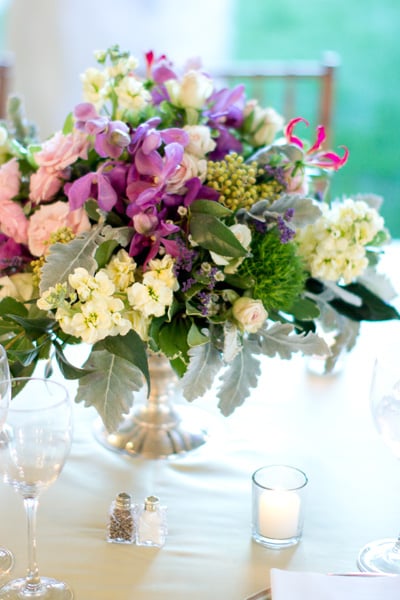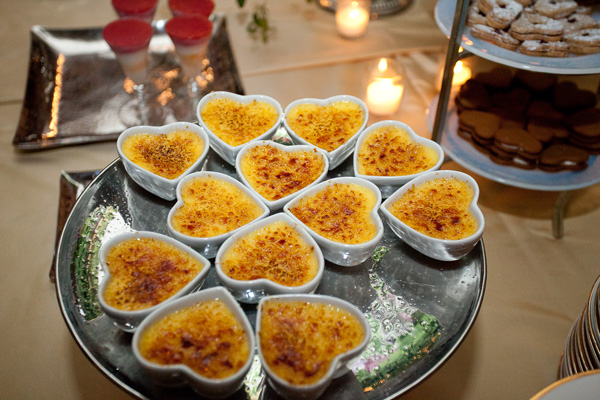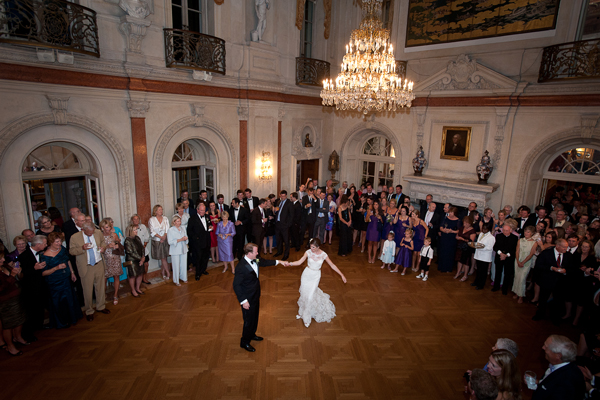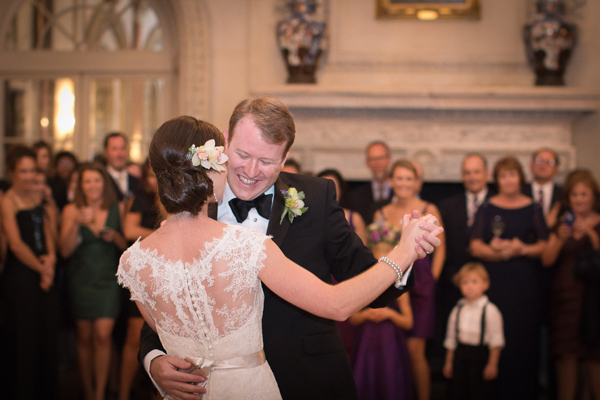 Vendors
Caterer: Susan Gage Caterers
Florist: Kallmyer's Custom Florals
Photographer: HayMcKenna Photography
Makeup: Yasmine Afshar
Band: Another Level, booked through Sam Hill Bands
String Quartet: St. Charles String Quartet
Tent: Select Event Rentals
Bridesmaids' Dresses: Lynn Lugo, purchased at Garnish Boutique
Bride's Gown: Watters, purchased at Betsy Robinson's Bridal Collection
Hair: Jean Claude at Hair Lounge