"It was my dream wedding," says Danielle Kazmier Bradley of her wedding to Ronald
Bradley, which took place in October of last year. "It was elegant, old-world, more
like a 1940s dinner party than a typical bridal affair." All told, it was beautiful.
But, let's back up, shall we? You see, the location of this wedding, Locksley Manor,
in picturesque Millwood, Virginia, wasn't a venue they booked—it was a sprawling estate
they bought.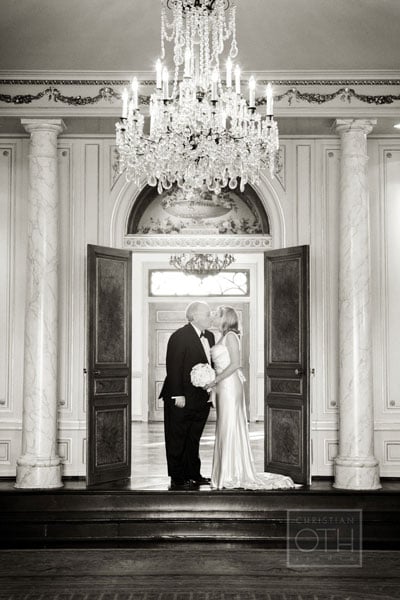 "We looked at all of the usual suspects to have our wedding—hotels, historical homes—but
nothing was quite right," explains Danielle, a former senior vice president at a public
affairs firm. "As Ron was driving me to my polo lessons, a ritual of our courtship,
we decided we very much wanted a county home to call our own. Locksley Manor came
on the market three months after our engagement." Ron, former CEO and president of
the Bradson Corporation and currently a private investor and dedicated philanthropist,
spared no expense for his bride.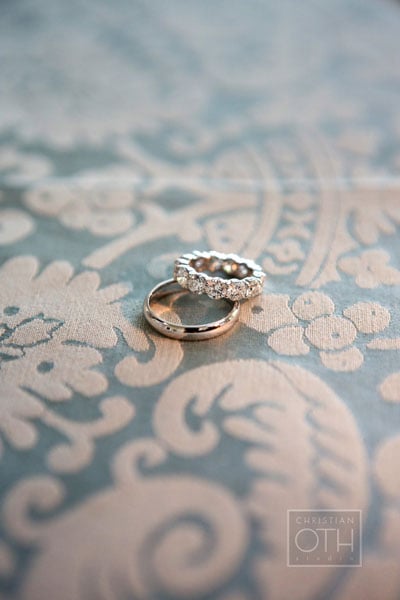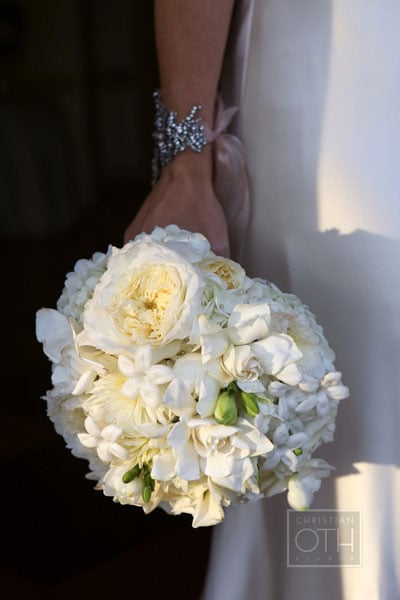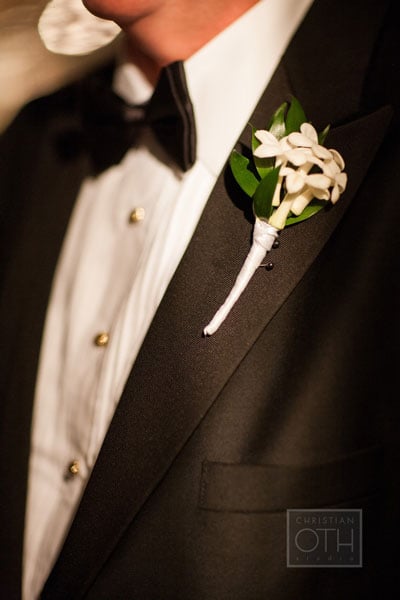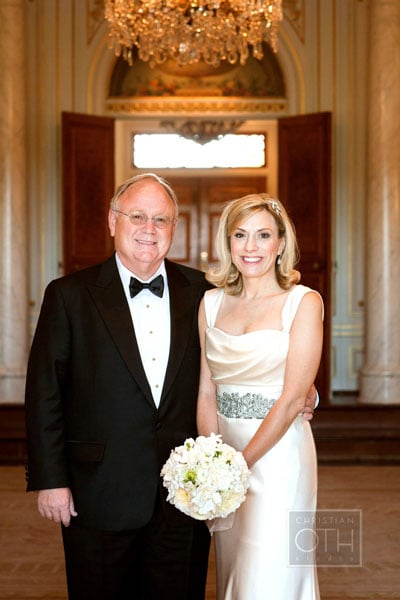 The couple set to work restoring the Georgian manor
house in time to host their celebration—no small feat, since it came complete with
a ballroom, vast entertaining spaces, and a slightly dilapidated sunroom area (which
Danielle transformed into a traditional French
orangerie). "It was amazing how we got the landscaping, thousands of square feet of sod, and
the driveway [done] just two weeks before the date," says Danielle, reflecting on
the hard work that paid off in one of the most spectacular at-home weddings we've
seen in quite some time. "Everyone was shocked we got the house done; they were so
excited to see everything." As the saying goes, if you build it, they will come!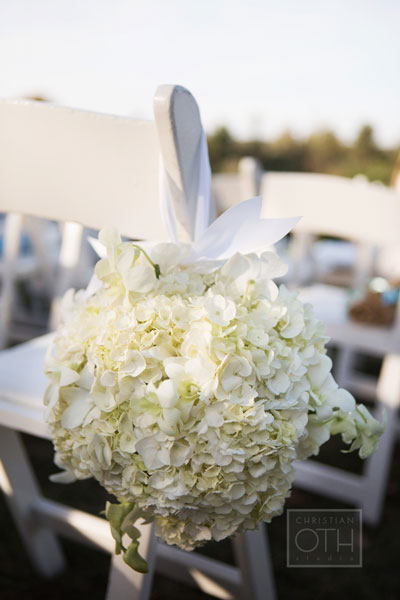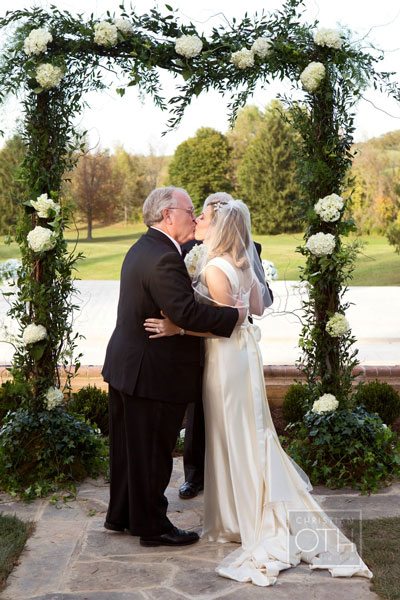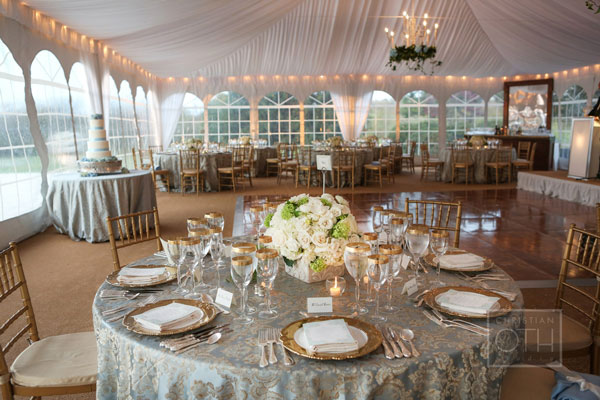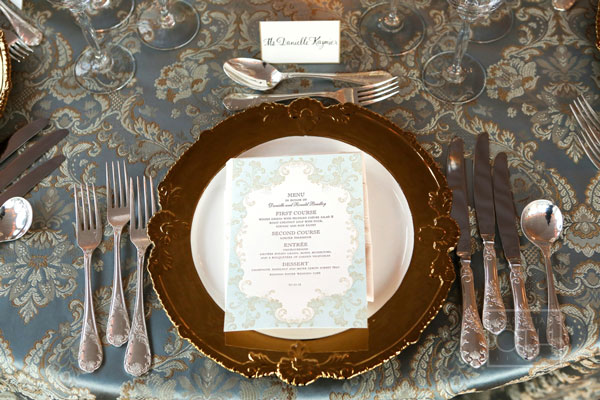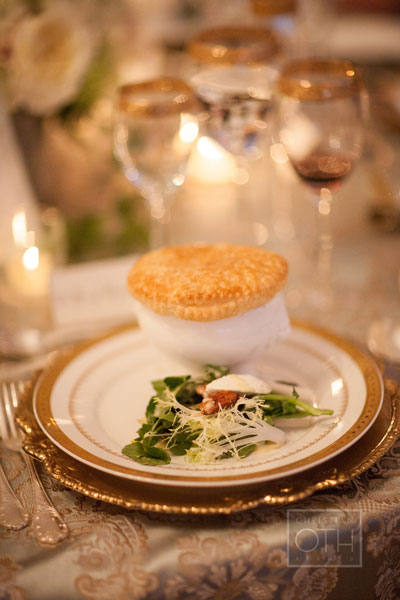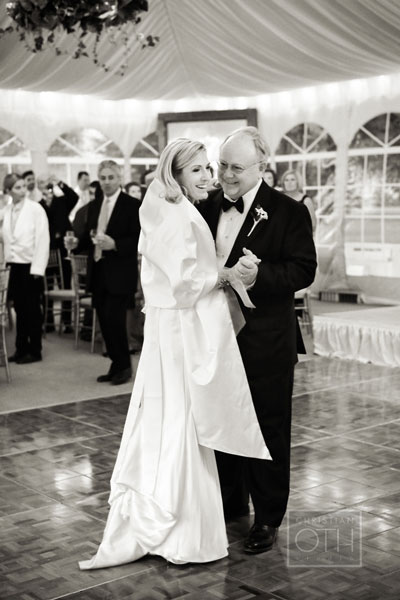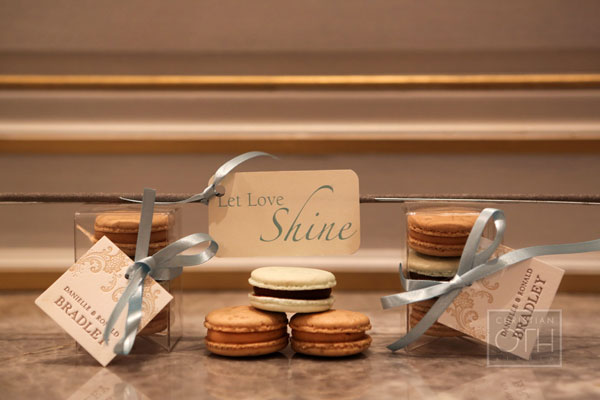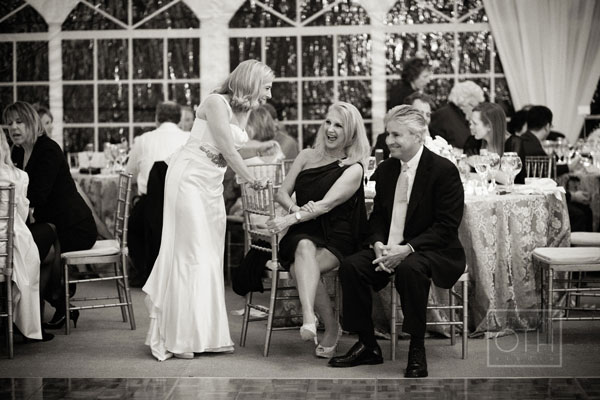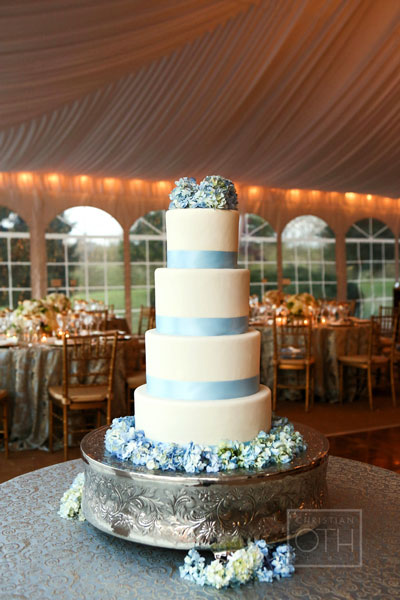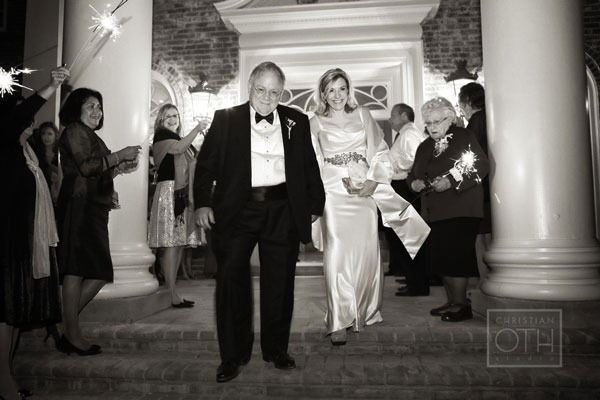 THE DETAILS:
How they met: In 2006, through a mutual friend at a party at the National Portrait
Gallery. Danielle was hesitant to attend the event because it was shortly after a
women's polo tournament in Argentina, during which she injured her knee. However,
once there, the two hit it off immediately and Ron spent the evening waiting on Danielle
hand and foot so she wouldn't have to move. "I thought he was very charming," she
says.
First date: The Warehouse restaurant in Alexandria.
Where they got engaged: The National Gallery of Art, where both are members of the
Exhibition Circle. Ron wanted a place that would stand the test of time.
Favorite wedding details: Danielle's seven-carat Harry Winston diamond wedding band
and Ron's toast, which he dedicated to Danielle and the "best day ever."
Biggest surprise of the wedding: The ten-week-old French bulldog puppy that the bride's
sister gave the groom.
Photographer: Christian Oth Studio
Bride's gown: Vera Wang
Hair: Fox Tails Salon
Makeup artist: Janine Greenberg
Caterer: Design Cuisine
Flowers: Devers Design Group
Wedding menu: Roasted chestnut soup, lobster Thermidor, Chateaubriand
Wedding cake: Bananas Foster
First dance song: "It Had To Be You" by Frank Sinatra
Wedding cocktail: Dom Perignon
Flowers: Blue hydrangeas, white roses, and gardenias. Topiaries in the garden
orangerie.
Honeymoon: France to search for antiques for their home.
Where they currently live: Locksley Manor in Millwood, Virginia, and Alexandria, Virginia