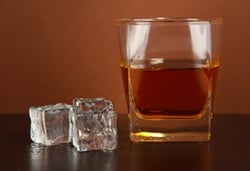 At the end of January, the Post's Tom Sietsema shared the scoop that Swedish chef Jakob Esko, who honed his considerable-sounding cooking chops at fancy restaurants in England, France, Spain, and Switzerland, will be top dog at the Grill Room, a new 70-seat restaurant inside the forthcoming Capella Hotel at 1050 31st Street, Northwest, in Georgetown. Now, a Capella rep has spilled some new details. Let's get to it.
The dish on the dishes.
We already knew Esko would be printing menus daily for breakfast, lunch, and dinner service, and that steak tartare—prepared with coarse mustard and Gordy's pickles—would be seasoned tableside. Now comes word that the restaurant will serve grilled American wagyu accompanied by a pancetta-and-onion tart with truffle and fortified wine sauce. Rockfish—served with orange and a slow-cooked ginger glaze—will be grilled on an alderwood plank. Soups include "warm Virginia ham natural clear soup" with asparagus tempura and watercress soup with poached Atlantic cod and smoked-eel tortellini. On the lunch menu are lobster chopped salad with grapefruit dressing and rye-and-orange-cured salmon with lavender cream, fennel compote, and a free-range egg.
The Capella is gearing up to compete with nearby power breakfast spots by offering made-to-order fresh juices (orange, carrot, ginger, and lime) and morning fare that includes buckwheat crepes and brioche French toast.
Two carts are better than one.
In his article Sietsema referenced the Grill Room's Champagne cart, which will feature eight to ten champers labels available by the glass. Look for Veuve Cliquot Grande Dame Ruinart and Taittinger sparklers among them. Aboard a second, dessert-laden cart will be small-plates-style confections designed for sharing.
A "hand-harvested ice program" (that's really what they call it!) and lots of good rye whiskey.
What is a hand-harvested ice program, exactly? From what we can devise, it means the hotel's Rye Bar will create cubes and spheres from a big ice block. (They can't possibly be asking their staff to haul giant blocks out of frozen ponds into ice houses using pre-Industrial Revolution tools and horse power—right?) Anyway, in addition to fresh and fancily carved water ice, the bar will stock stainless cubes that "cool without imparting flavor." The Rye Bar will have 26 seats, and its selection of whiskies will include Van Winkle Family Reserve 13-Year, Abraham Bowman 10-Year, and Willett 5-Year Single Barrel.
What else to expect when Capella opens its doors this spring?
A rooftop bar and infinity pool, an outdoor patio overlooking the C&O Canal, and 49 rooms and suites. It opens this spring.