Marylanders, say hello to your newest source of smoked meat: Smoke BBQ Bethesda, now open on Cordell Avenue. The restaurant suffered months of delays, but is finally dishing up an array of smoked meats to a carnivorous crowd.
You won't find geographical affiliations to Memphis or the Carolinas; co-owners Susan Lennon and Martin Hage—he's the cook behind the hickory-fueled smoker in back—create their own kind of 'cue. The concise menu features pulled pork and chicken, brisket, and ribs, all dry-rubbed in a mix of spices and left in the smoker for a lengthy stint. Hage will douse these in any of three varieties of sauces: vinegary, sweet-spicy, or a revved-up version of the latter with smoked jalapeños and cayenne. Beef jus from the smoker is sauce enough for shaved brisket, which gets wrapped in foil halfway through smoking to keep it moist and is served in its own cooking juices. Sides include vinegary collard greens with bacon, sharp-cheddar-laced mac and cheese, and slaw tossed with sour cream, lime, and cilantro. In weeks to come, look for specials like smoked wings with house-made Buffalo sauce and brisket chili.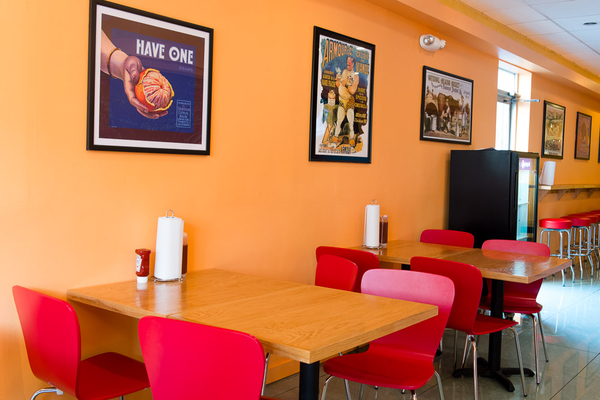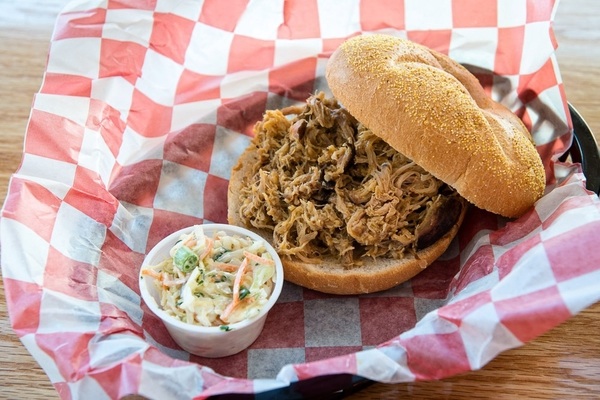 Lennon and Hage are starting delivery service for large orders and are working towards individual delivery to local homes in the warmer months. In the meantime, the 50-seat operation—complete with red-oak bar and tables fashioned by Hage himself—is a nice place to post up with a platter of meats and a cold draft from a nearby brewery such as Starr Hill or Dogfish Head, or play a round of darts while waiting for your order.
Smoke BBQ Bethesda. 4858 Cordell Ave., Bethesda; 301-656-2011. Open Monday through Thursday and Sunday 11:30 AM to 10 PM, Friday and Saturday 11:30 AM until "late" (when eating late, call before you go).