IN DC
Lawyers Jonathan Abram and Eleni Constantine sold the oldest home in the District—Cleveland Park's Rosedale Farmhouse, part of which dates to 1740—for $4.5 million. The four-bedroom, four-bath house has a pool, a hot tub, and ten fireplaces. Rosedale, once headquarters of the nonprofit Youth for Understanding, is perhaps most famous for hosting Cuban refugee Elián González during his international custody battle in 2000. The couple also bought a three-bedroom, three-bath Victorian on 21st Street near Dupont Circle for $1.8 million. Their new home has four floors, a turret, and a library. Abram is a partner at Hogan Lovells; Constantine has worked for the Joint Economic Committee in Congress and the consumer-education-and-engagement division of the Consumer Financial Protection Bureau.
Finance executive Jonathan Billings and his wife, Elizabeth, bought a six-bedroom, seven-bath Colonial on Dunmore Lane in Berkley for $4.5 million. Built last year, it has a two-story foyer, a two-car garage, and an elevator. Billings is former executive vice president and head of institutional brokerage for FBR Capital Markets, based in Arlington.
IN MARYLAND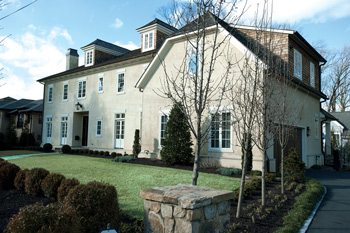 Lawyer Glenn Bergmann bought a six-bedroom, seven-bath Colonial on Brink Road in Gaithersburg for $3 million. The property, on a 77-acre horse farm with stables and riding trails, includes a restored Victorian guesthouse with cathedral ceilings as well as a barn with a reception hall and guest quarters. Bergmann is a partner at Bergmann & Moore, a Bethesda law firm that specializes in representing veterans.
Finance executive Robert McCarrick and his wife, Kristen, sold a six-bedroom, eight-bath house in Bethesda for $2.8 million. The three-year-old Colonial has a library, a two-car garage, a game room, and an au pair suite. McCarrick is a senior executive at GE Capital.
Businesswoman and lawyer Lisa Pickrum bought a six-bedroom, four-bath house on Garden Way in Potomac for $1.3 million. The nearly 7,000-square-foot home sits on two acres and has a two-story foyer and a sauna. Pickrum is executive vice president of the RLJ Companies, a holding company founded by Robert L. Johnson, who also started BET.
IN VIRGINIA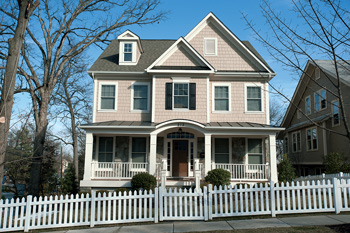 Law professor Orin Kerr bought a five-bedroom Craftsman in Arlington's Clarendon area for $1.4 million. The four-story house has a library and three-car garage. A professor at George Washington University Law School, Kerr is an expert on cybercrime.
Lawyer Robert Shoun sold a five-bedroom, five-bath house on Vale Road in Oakton for $1.1 million. The modern home sits on three acres and has an in-law suite and a guesthouse. Shoun is a partner at ShounBach, a firm specializing in family law.w
Some sales information provided by American City Business Leads and Diana Hart of TTR Sotheby's International Realty.
This article appears in the March 2013 issue of The Washingtonian.