Ever wondered what life is like for a globetrotting reporter
covering one of the most dynamic women in the world? Check out BBC State
Department correspondent Kim Ghattas's The Secretary:
A Journey With Hillary Clinton From Beirut to the Heart of American
Power. Ghattas, who grew up amid the Lebanese civil war, has traveled
300,000-plus miles with Clinton and interviewed her more than 15 times.
Her revealing and intimate book provides a detailed glimpse inside the
Obama foreign-policy machine.
This article appears in the March 2013 issue of The Washingtonian.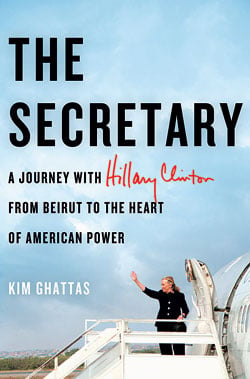 Publisher:
Times Books
Price:
$27.00