In the Washington Highlands neighborhood of Southeast DC, up
against the Maryland line, everyone plays his numbers at the market at
Sixth and Chesapeake. The old drunks troll for change, and kids who never
learned better call the Korean owner Jackie Chan. Out on the corner, the
hustle and grind never stop, and every so often, because of a fake-diamond
bracelet or for no reason at all, a spate of violence rips through the
neighborhood like a tornado through a cornfield.
Sixth and Chesapeake is where Nathaniel Dwight Simms used to
hustle—cocaine, marijuana, a little ecstasy—before March 2010, when he got
tangled up in a bad thing, picked up an AK-47, climbed into the back of a
minivan, and, along with some friends, gunned down a group of innocent
kids on South Capitol Street.
Then Nate Simms did something really crazy: He
snitched.
The South Capitol trial opened in February of last year. Five
codefendants—Sanquan "Bootsie" Carter, his brother Orlando Carter, Jeffrey
Best, Robert Bost, and Lamar Williams—stood accused of perpetrating one of
the ugliest killing sprees in Washington history, a week in which five
young people were shot to death and eight wounded.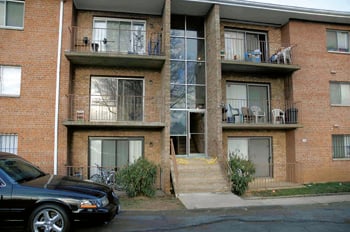 For his role in the murders, though, Nate was not on trial.
When he appeared before the jury in handcuffs and leg irons, it was as a
witness for the United States government.
Assistant US Attorneys Michael Brittin and Bruce Hegyi had
spent two years building a case against the South Capitol Five, but in the
end it was only as strong as Nate's story. A confessed drug dealer and
child killer, he was the jury's eyes and ears into the
massacre.
I stopped by DC's Moultrie Courthouse to hear the opening
statements. The trial promised to be sensational: five men being tried en
masse, each with his own lawyer and theory of defense. The violence had
started over a bracelet, and for all the senseless reasons that young men
pick up guns, this one seemed particularly insane. How could a cheap piece
of plastic spark such bloodletting? And then there was Nate himself. What
compels a gunman to break Southeast's code of street justice—its
omerta—and testify against his friends?
Two and a half months later, I had listened to more than a
hundred witnesses and seen a thousand pieces of evidence, and I was still
trying to answer those questions.
• • •
The testimony of Nathaniel Simms begins with a game of
dice.
It was Sunday evening, March 21, 2010, and Nate, 26, was
gambling near Sixth and Chesapeake when his luck started to skid. Nate had
spent most of the weekend in jail for marijuana possession and was
planning to use the last of his cash to take his girlfriend to a hotel
that night. But the dice went cold and he wound up broke.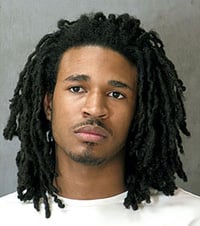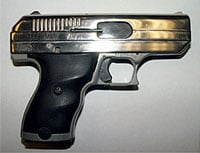 With his girlfriend's silver Kia parked nearby, Nate agreed to
give his friend Orlando Carter a lift across town. In the car, Orlando's
phone buzzed. It was his younger brother, Sanquan—known around the
neighborhood as Bootsie—calling from an apartment complex on Alabama
Avenue. He'd been robbed, he said. Someone had stolen his bracelet. "Man,
we about to be on our way up there," Orlando assured Bootsie.
Unlike Nate, whose rap sheet included just a few petty drug
offenses, both Orlando, 20, and Bootsie, 19, had extensive juvenile
records. (They're sealed, but prosecutors have called the latter's "truly
alarming.") As an adult, Bootsie was picked up for armed carjacking and
later convicted on lesser gun charges. Orlando was rumored to have been
involved in the 2009 murder of his cousin over a drug beef, and in 2011 he
would attack a fellow inmate at the DC jail, ransacking his cell and
stabbing him in the head and neck.
From the silver Kia, Orlando called his godmother, Ma, who
lived nearby. "Ma, bring me my bitch," he said. When she didn't appear, he
darted into her house and reemerged with an AK-47 assault rifle tucked
under his jacket.
Nate, Orlando, and another friend, Jeffrey Best, jetted to the
apartment of Lamar Williams. Lamar came outside, guns in hand. He gave
Nate a Hi-Point .380, a sleek semiautomatic pistol, and slipped into the
back seat with a 12-gauge pump-action shotgun.
Orlando nodded to the .380 on Nate's lap: "Bootsie is gonna
work that for you."
"Who gonna work this big-ass joint?" Jeff wanted to know, and
Lamar showed him how to operate the shotgun. "Oh, yeah, I love this shit,"
Jeff said, bouncing in his seat. "I love this shit."
Lamar left the crew and went back inside. Orlando took off his
signature red Helly Hansen jacket, stuffed it into the trunk, and donned a
black one instead.
"These motherf—ers robbed my little brother," he said. "They
gonna see."
• • •
Wedged between Malcolm X Elementary and the Congress Heights
Metro station, 1333 Alabama Avenue is a low-slung red-brick apartment
building. Apartment 107 belonged to Ja'mya Wilkins, who often let friends
party there, including 20-year-old Jordan Howe, who lived one floor up
with his mother and aunt.
Jordan and his friend Bootsie showed up that Sunday night with
two girls in tow. Bootsie showed Ja'mya his bracelet—a cheap piece of
costume jewelry, several of its plastic diamonds missing—as he walked in.
"He asked did I like it,' " Ja'mya recalls. "I told him it was
icy."
A small crew lounged on couches, drinking Amsterdam gin and
papaya juice, passing around a joint. After a while, Bootsie got up and
led the girl he'd brought, Akeela Johnson, into the spare bedroom. Jordan
followed with Akeela's friend Keya Harrington. He gave Keya a playful push
backward and locked the door behind him. Bootsie and Akeela had claimed
the room's bare mattress, so Jordan and Keya had sex on the floor beside
them. When Jordan finished, he walked back into the living room and told
his godbrother and best friend, Andre Morgan, to take a turn with
Keya.
It was only later, as she got dressed, that Keya spotted
Bootsie's bracelet atop a pile of his clothes. He didn't notice her trying
it on, and she tucked it under the sleeve of her leather jacket. Bootsie
walked the girls to the parking lot and promised to call them soon. On the
way home, Keya pulled back her sleeve to show Akeela her new icy
bangle.
In the apartment, the night took a quick turn for the worse.
"Someone got my motherf—ing bracelet!" Bootsie yelled, but a search of
the bedroom turned up nothing. Ja'mya returned from a walk to find him
"rampaging through things." If he couldn't calm down, she told him, he'd
need to leave.
Bootsie went upstairs to Jordan's apartment, where Jordan was
saying goodnight to his mother, Diane Howe. The boys had played Pop Warner
football together as kids—the Fighting Irish, with Howe acting as team
mom—and Bootsie had dated one of Jordan's cousins.
"Man, nobody got that fake bracelet," Jordan said. But Bootsie,
notoriously short-fused, used Andre's phone to call his
brother.
"They stole my shit," he told Orlando. "Bring
everything."