In the Washington Highlands neighborhood of Southeast DC, up
against the Maryland line, everyone plays his numbers at the market at
Sixth and Chesapeake. The old drunks troll for change, and kids who never
learned better call the Korean owner Jackie Chan. Out on the corner, the
hustle and grind never stop, and every so often, because of a fake-diamond
bracelet or for no reason at all, a spate of violence rips through the
neighborhood like a tornado through a cornfield.
Sixth and Chesapeake is where Nathaniel Dwight Simms used to
hustle—cocaine, marijuana, a little ecstasy—before March 2010, when he got
tangled up in a bad thing, picked up an AK-47, climbed into the back of a
minivan, and, along with some friends, gunned down a group of innocent
kids on South Capitol Street.
Then Nate Simms did something really crazy: He
snitched.
The South Capitol trial opened in February of last year. Five
codefendants—Sanquan "Bootsie" Carter, his brother Orlando Carter, Jeffrey
Best, Robert Bost, and Lamar Williams—stood accused of perpetrating one of
the ugliest killing sprees in Washington history, a week in which five
young people were shot to death and eight wounded.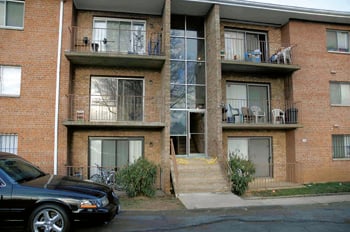 For his role in the murders, though, Nate was not on trial.
When he appeared before the jury in handcuffs and leg irons, it was as a
witness for the United States government.
Assistant US Attorneys Michael Brittin and Bruce Hegyi had
spent two years building a case against the South Capitol Five, but in the
end it was only as strong as Nate's story. A confessed drug dealer and
child killer, he was the jury's eyes and ears into the
massacre.
I stopped by DC's Moultrie Courthouse to hear the opening
statements. The trial promised to be sensational: five men being tried en
masse, each with his own lawyer and theory of defense. The violence had
started over a bracelet, and for all the senseless reasons that young men
pick up guns, this one seemed particularly insane. How could a cheap piece
of plastic spark such bloodletting? And then there was Nate himself. What
compels a gunman to break Southeast's code of street justice—its
omerta—and testify against his friends?
Two and a half months later, I had listened to more than a
hundred witnesses and seen a thousand pieces of evidence, and I was still
trying to answer those questions.
• • •
The testimony of Nathaniel Simms begins with a game of
dice.
It was Sunday evening, March 21, 2010, and Nate, 26, was
gambling near Sixth and Chesapeake when his luck started to skid. Nate had
spent most of the weekend in jail for marijuana possession and was
planning to use the last of his cash to take his girlfriend to a hotel
that night. But the dice went cold and he wound up broke.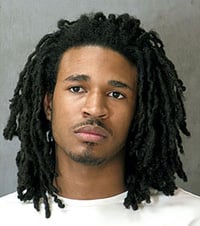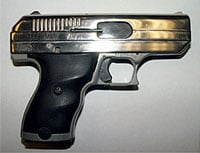 With his girlfriend's silver Kia parked nearby, Nate agreed to
give his friend Orlando Carter a lift across town. In the car, Orlando's
phone buzzed. It was his younger brother, Sanquan—known around the
neighborhood as Bootsie—calling from an apartment complex on Alabama
Avenue. He'd been robbed, he said. Someone had stolen his bracelet. "Man,
we about to be on our way up there," Orlando assured Bootsie.
Unlike Nate, whose rap sheet included just a few petty drug
offenses, both Orlando, 20, and Bootsie, 19, had extensive juvenile
records. (They're sealed, but prosecutors have called the latter's "truly
alarming.") As an adult, Bootsie was picked up for armed carjacking and
later convicted on lesser gun charges. Orlando was rumored to have been
involved in the 2009 murder of his cousin over a drug beef, and in 2011 he
would attack a fellow inmate at the DC jail, ransacking his cell and
stabbing him in the head and neck.
From the silver Kia, Orlando called his godmother, Ma, who
lived nearby. "Ma, bring me my bitch," he said. When she didn't appear, he
darted into her house and reemerged with an AK-47 assault rifle tucked
under his jacket.
Nate, Orlando, and another friend, Jeffrey Best, jetted to the
apartment of Lamar Williams. Lamar came outside, guns in hand. He gave
Nate a Hi-Point .380, a sleek semiautomatic pistol, and slipped into the
back seat with a 12-gauge pump-action shotgun.
Orlando nodded to the .380 on Nate's lap: "Bootsie is gonna
work that for you."
"Who gonna work this big-ass joint?" Jeff wanted to know, and
Lamar showed him how to operate the shotgun. "Oh, yeah, I love this shit,"
Jeff said, bouncing in his seat. "I love this shit."
Lamar left the crew and went back inside. Orlando took off his
signature red Helly Hansen jacket, stuffed it into the trunk, and donned a
black one instead.
"These motherf—ers robbed my little brother," he said. "They
gonna see."
• • •
Wedged between Malcolm X Elementary and the Congress Heights
Metro station, 1333 Alabama Avenue is a low-slung red-brick apartment
building. Apartment 107 belonged to Ja'mya Wilkins, who often let friends
party there, including 20-year-old Jordan Howe, who lived one floor up
with his mother and aunt.
Jordan and his friend Bootsie showed up that Sunday night with
two girls in tow. Bootsie showed Ja'mya his bracelet—a cheap piece of
costume jewelry, several of its plastic diamonds missing—as he walked in.
"He asked did I like it,' " Ja'mya recalls. "I told him it was
icy."
A small crew lounged on couches, drinking Amsterdam gin and
papaya juice, passing around a joint. After a while, Bootsie got up and
led the girl he'd brought, Akeela Johnson, into the spare bedroom. Jordan
followed with Akeela's friend Keya Harrington. He gave Keya a playful push
backward and locked the door behind him. Bootsie and Akeela had claimed
the room's bare mattress, so Jordan and Keya had sex on the floor beside
them. When Jordan finished, he walked back into the living room and told
his godbrother and best friend, Andre Morgan, to take a turn with
Keya.
It was only later, as she got dressed, that Keya spotted
Bootsie's bracelet atop a pile of his clothes. He didn't notice her trying
it on, and she tucked it under the sleeve of her leather jacket. Bootsie
walked the girls to the parking lot and promised to call them soon. On the
way home, Keya pulled back her sleeve to show Akeela her new icy
bangle.
In the apartment, the night took a quick turn for the worse.
"Someone got my motherf—ing bracelet!" Bootsie yelled, but a search of
the bedroom turned up nothing. Ja'mya returned from a walk to find him
"rampaging through things." If he couldn't calm down, she told him, he'd
need to leave.
Bootsie went upstairs to Jordan's apartment, where Jordan was
saying goodnight to his mother, Diane Howe. The boys had played Pop Warner
football together as kids—the Fighting Irish, with Howe acting as team
mom—and Bootsie had dated one of Jordan's cousins.
"Man, nobody got that fake bracelet," Jordan said. But Bootsie,
notoriously short-fused, used Andre's phone to call his
brother.
"They stole my shit," he told Orlando. "Bring
everything."
Just after midnight, the silver Kia careered into the parking
lot off Alabama Avenue. Bootsie hustled over.
According to Nate, Bootsie reached through the window and took
the .380. He wheeled around and began patting the pockets of the
partygoers, now gathered on the steps outside. Behind him, on the edge of
darkness, Orlando appeared with the assault rifle. Jeff flanked him,
shotgun in hand.
Tempers flared, and a shouting match broke out. Bootsie jumped
back off the steps. "Y'all ain't gonna gimme my bracelet," he said. "F—
it. Go ham"—as in "go hammer." The cool night exploded in gunfire. A spray
of bullets raked the car where Jordan was sitting with his cousin Kalisha
and the building behind it.
On the steps, 15-year-old Victor Kevin Martin was shot through
the left leg. He staggered inside to his sister's apartment and collapsed
in the bathroom. Tavon Lambert, 22, who was hit in the calf and hip, cut
through a hole in the fence and ducked into the alley behind the building.
Ja'mya Wilkins sprinted into the building's laundry room and hid behind a
dryer. She ventured out a few minutes later to hear Andre screaming, "They
killed Jordan!"
In fact, Jordan was still alive when Ja'mya reached the car,
but he was losing blood fast. A bullet had ricocheted through his pelvis,
severing an artery. Ja'mya cradled his head in her lap. "He asked me why
everything was getting dark," she recalls.
Jordan's mother charged outside. "Don't leave me," Diane Howe
told her son. "You gotta promise you not gonna leave me."
Andre Morgan tried to drag Jordan's body out of the car. Unable
to do so, he fled the scene covered in his godbrother's blood. He knew
where the Carter brothers lived. "I wasn't gonna wash my hands till I
caught my vic[tim]," he says.
• • •
The shooters sprinted back to the Kia, and Nate drove them to
the nearby townhouse of a Carter family cousin. "I'm gone," Nate said as
the others got out. He was still hoping to rendezvous with his
girlfriend.
"You don't need to go nowhere, 'cause the car is hot," Orlando
said. "You need to come inside with us." They wrapped the long guns in
coats, Bootsie pocketed the Hi-Point, and the boys snuck in the back door.
They spent the night on the floor. Nate left before dawn, and the others
followed soon after.
Two days later, on Tuesday evening, March 23, Orlando Carter
was standing near Sixth and Chesapeake when Jordan's half brother, Marquis
Hicks, walked up on him with a chrome revolver, stuck the barrel in his
face, and pulled the trigger. The first two chambers were empty, but the
third and fourth were not. Orlando was shot in the head and shoulder, but
instead of finishing him off, Marquis panicked and ran. Orlando survived,
a terrible vengeance now burning in his heart.
Nate got a call from Jeff: "You need to get over here," he
said. "Orlando just got shot." Nate picked up Robert Bost, a friend of
Orlando's who'd seen the attack. By the time they met up with Jeff, there
was more bad news: Bootsie was in jail. He'd been picked up by the cops
that morning. They needed to hide the guns and lie low.
Orlando greeted Nate and Jeff the next morning at his mother's
house with his arm in a sling and a bandage covering the side of his face.
"Man, those niggas tried to do me in," he said. It had to be Jordan's
people. "We gonna f— that funeral up."
The crew—which had grown to include Robert Bost—needed more
firepower. They needed to rent a car. And they needed to divine the date
and time of Jordan's funeral.
That last piece of intelligence fell into place the following
weekend, when Nate and Lamar picked up two girls "from the other
side"—Jordan's people—and took them to a Red Roof Inn. They stayed only a
few hours, but that was long enough for Lamar to overhear a conversation
about the upcoming service.
On Sunday morning, Orlando got a text from Nate's phone:
"Funeral on tuesday."
• • •
Nate spent Tuesday, March 30, checking in with his probation
officer and raising a little last-minute cash for the big
night.
A high-school dropout with kids by two different women, he had
driven deliveries for Domino's for a while and worked the counter at
Wendy's. Mostly, though, he hustled and scraped by. When business was
steady, he might pull down a couple hundred bucks a day.
Nate had grown up the youngest of four children. His mother was
a correctional officer who raised her family on a single income. His
father was a drug addict and vagrant.
Nate was no stranger to street violence. His older brother had
been paralyzed at a young age by a stray bullet, and Nate himself was shot
in the knee in 2004. He spent two weeks in the hospital and never regained
full use of the joint.
As a teen, Nate tangled with his mother's live-in boyfriend, a
disciplinarian with a nasty temper. By the middle of high school, the
beatings got so bad that he moved in with his grandmother. He dropped out
of school after junior year to deal drugs full-time.
Nate's grandmother's health was failing, and when she passed
away in 2002, an aunt kicked him out of the house. Rudderless and broke,
he depended on lovers for a place to sleep. At one point, he bought a car
at auction and lived in it for six months.
Prosecutors would later paint Orlando as the ringleader of the
South Capitol crew, Bootsie as the hot-tempered instigator, and Nate as a
hapless flunky, "without meaningful family ties, and in a constant search
for affirmation." Nate "mistakenly" thought he'd found that affirmation
among Orlando's crew—and once he was in, he couldn't back out.
"You can call it afraid," Nate testified. "You can call it
whatever you want."
• • •
Early Tuesday evening, a rented Town & Country minivan
pulled up to the Seventh Street apartment of Martaraina Salazar, a young
woman Nate was sleeping with.
Nate had been keeping Rob's .45, Jeff's Glock 17, and a bag of
bullets inside the apartment. He tucked the pistols into his waistband,
said goodbye to Martaraina's two kids, and promised to pick up a bar of
soap for her on the way home. He wouldn't be gone long.
Orlando, Jeff, Rob, Lamar, and Nate headed to Lamar's
apartment, where Orlando told him to fetch the AK-47 and an extended clip.
He wanted big firepower. As before, Lamar split ways with the crew after
furnishing the weapons. Meanwhile, Orlando made a series of calls to a
"mystery spotter," whose identity prosecutors have never made
public.
Orlando turned into the Wingate Apartments complex. "I'm gonna
send my men in," he said over the phone. Jeff and Rob slipped out of the
car. It was beginning to grow dark.
The Wingate Apartments surround a grassy quad with a pool and
playground; a small hill rises behind the rec center. It was on that hill
that 17-year-old Tavon Nelson—Tatum to his mother, on account of being so
chubby at birth, like a sack of potatoes—was standing just before sunset
when two masked men entered the yard. Tavon was carrying a gun and,
recognizing an armed robbery, reached for it as his assailants
approached.
Nate heard a volley of shots and watched his friends come
sprinting back to the van—Jeff first, followed by Rob. They were breathing
hard and, inexplicably, empty-handed. Jeff's Glock had gotten stuck in his
coat, he told Orlando. He'd freed it just in time. "I hit his ass," he
said.
"Yeah, you hit him," Rob said, "but I finished
him."
Tavon's gun, meanwhile, was still lying on his body. Orlando
was furious—the whole point had been to score another weapon. He had no
choice but to peel out, though. In this part of town, the cops were never
more than a minute away.



Lennox Jones and Nardyne Jefferies speak to reporters
after the death of their daughter, Brishell Jones.

Photograph by Nikki Kahn/Getty Images.
Next >>

Brishell, 16—who was shot in the head and shoulder—had dreamed of owning a restaurant.

Photograph of Brishell courtesy of US Attorney's Office for the District of Columbia.
Next >>

Brishell's funeral in April 2010 was at Canaan Baptist Church in Northwest DC.

Photograph by Nikki Kahn/Getty Images.

Back to Start >>
Orlando had word that some of Jordan's people were gathered
after the funeral on a corner of South Capitol Street where they often
hung out. He eased the van down the far side of the street and motioned
out his window, to a small crowd wearing REST IN PEACE, JORDAN shirts.
"Nate," he said, "pick up that chopper."
Orlando bucked a U-turn and rolled back up South Capitol. "When
I pull over, have them guns hanging out the window," he said. The van
slowed, drifted to the curb, and stopped. "I lifted up the AK-47," Nate
testified. "I put it out the window. I leaned back 'cause Jeff was
reaching across me, and I pulled the trigger. I ain't even look. I just
pulled the trigger." Jeff, Nate, and Rob sprayed the crowd with gunfire.
Hot casings rained onto the pavement.
Sixteen-year-old Brishell Jones caught a bullet in her right
temple. It exited through her skull and passed through her shoulder like a
skipping stone. Eighteen-year-old DaVaughn Boyd was shot in the back.
Nineteen-year-old William "Marley" Jones III dropped to the ground with
holes clean through his arm, leg, and forehead, a program from Jordan's
funeral still folded in his coat pocket. The way he fell back on the
grass, his dreads were tangled around his face as if he'd been
dancing.
Six others were wounded. Marley's girlfriend, Tierra Brown, was
hit below her knee; his little brother, 15-year-old JaBarie Smith, was hit
in the right leg. Four more bullets found the brothers Kevin Attaway and
Jamal Blakeney—Kevin would arrive at the hospital without a pulse and lose
the front of his skull to an emergency craniectomy. Darrick Lanier was
eating a steak-and-cheese from the carryout when a round went through his
wrist. Seventeen-year-old Ra'Shauna Brown, Brishell's best friend, was
listening to her iPod when the grass started smoking. She came to on the
ground, blood streaming from her shoulder and leg. Her 911 call was one
long scream.
Orlando didn't speed off. He lifted his mask and surveyed the
damage: 15 seconds, 20. "Just looked," Nate testified. "Just
looked."
Moments after they pulled away, Orlando saw a cop car waiting
at a light, facing them. Orlando leaned back in his seat, trying to appear
casual. It didn't work—all of the Seventh District was on the lookout for
the silver Town & Country—and the cruiser hit its siren. Orlando sped
past the squad car and headed for I-295. "They comin'," he said, stealing
glances in the rearview mirror.
As the line of patrol cars chasing the minivan grew, Jeff asked
Nate for a Newport. The two men smoked a last cigarette.
Nate carried two cell phones, and as the van sped back into
Southeast, he used one to call Martaraina, at home with her kids, still
waiting for him to return with her soap. "I did something stupid," he
said. "Open the door. I be down there."
He used the other phone to call his girlfriend, Brittany Young.
"I messed up," he told her. "I did something stupid that I shouldn't have
never did. I probably won't see you no more. And I'm sorry." As she begged
him to tell her what was happening, he slipped the phone, still on, into
his pocket.
"We gonna have to get out and run," Orlando announced. He
pulled the minivan into an alley, slowed to let a cop car come alongside
it, and then sideswiped the cruiser, trying to buy them a little space. He
hit the brakes. The doors flew open.
Jeff, a star athlete for whom there was once talk of playing
college basketball, took two steps and seemed to disappear, leaving behind
only his jacket. Rob fled in the opposite direction and hopped a retaining
wall behind Paramount Baptist Church, where later even a police dog
couldn't pick up his scent.
Police tackled and cuffed Orlando less than half a block from
the van. Nate, bum knee and all, headed for Martaraina's house three
blocks away. He was on home turf. With an officer giving chase and
Brittany listening on the phone, he tore through the alleys toward
Chesapeake Street, scrambling over fences and across lawns. A squad car
howled into his path, cutting him off. He lay down on the ground and
placed his hands over his head, as if to pray.
• • •
Grief turned to rage in Southeast before the blood was dry on
the pavement, and whatever detectives could do to round up evidence, they
couldn't do it fast enough. Three men were in custody: Nate Simms, Orlando
Carter, and a 14-year-old boy named Malik Carter who'd been picked up near
the bailout and identified by two police sergeants as the driver of the
minivan.
teen getaway driver is brother of se shooting suspect, Channel
9 announced on its website, citing anonymous sources who claimed that the
boy was "remorseful" and had been "duped into giving his brother and
friends a ride."
The prosecutors assigned to the case—Michael Brittin and Bruce
Hegyi—were struggling to cobble together even a basic narrative of the
crime. "When you get an investigation like this," Brittin says, "you very
much want to see the big picture, but you can't, because it's too early.
All you know is you've got bodies strewn all about the
street."
They got a breakthrough when Jim Williams, a veteran
criminal-defense lawyer, contacted their office. His client, Nathaniel
Simms, was willing to talk.
Incredulous, Hegyi and Brittin hurried to police headquarters.
They thought highly of Williams, but his client had to understand that
debriefing with prosecutors was an all-or-nothing proposition.
Nate would screw himself royally by withholding any details or
backing out later. If he was going to sing, the government was going to
make him do Wagner.
• • •
In fact, Jim Williams was as surprised as anyone. He'd met Nate
a week earlier in the crowded jail bullpen. "I've been asked by the court
to try to help you," he told his client, slipping him a card.
When they sat down a few days later, Williams launched into his
standard spiel: Don't talk on the jail phones, don't discuss your case
with anyone. "And I think he was hearing, 'Blah, blah, blah, blah,'
because he turns to me and says, 'Man, what can I do to make this right?'
"
Williams couldn't recall working with a client whose first
instinct wasn't to minimize his exposure. But he did as asked and arranged
a meeting with the prosecutors.
A team of investigators crammed into a small conference room at
police headquarters. One of the first things Nate told them was perhaps
the most surprising: Malik Carter, the 14-year-old, had nothing to do with
the shooting. The government's working theory—the kid's name was Carter,
after all, and he'd run at the sight of the cops—now had an ugly hole in
it. "Mike Brittin's jaw was on the floor," Williams says.
Nate gave up Jeff, Rob, and Lamar. His mind was sharp, good
with times and places, addresses and phone numbers.
"We're testing him," Hegyi says. "We know he's going to get
cross-examined hard. He's no good to us if he goes up and falls apart like
a piece of wet tissue paper."
The prosecutors were won over. "When he started talking about
that AK-47," Hegyi says, "the tears were just streaming down his face. He
said, 'It was me. It was me. I did it.' "
Nate was pulled from the DC jail and spirited out of the
District. The US Attorney's Office, meanwhile, was preparing to exonerate
Malik Carter. Concerned that the announcement would throw Southeast into a
tailspin—if the police couldn't lock this thing down, someone was going to
pick up a gun and settle it himself—Hegyi and Brittin were eager to make
more arrests.
By late April, Jeff, Rob, and Lamar were all in custody.
Prosecutors approached their attorneys with talk of a plea deal; they
wanted a second cooperator, to make a tighter case.
Lamar was their best candidate. He had never pulled a trigger,
and he had a shorter criminal record than the others. A talented drummer
and disciplined student, he'd graduated from high school in 11th grade and
gone on to Shaw University in North Carolina. He might have become
something. But when you're 21 years old, a term of 30 or 40 years can look
like a death sentence. Instead, you take your chances, seal your lips, and
hope to draw a friendly jury.



The AK-47 used by Orlando Carter on Alabama Avenue and Nate Simms
on South Capitol Street.

Photograph courtesy of US Attorney's Office for the District of Columbia.
Next >>

A vigil at the scene of the South Capitol Street shooting.

Photograph by Sarah L. Voisin/Getty Images.
Next >>

Ronald Machen Jr., US Attorney for DC, and Police Chief Cathy Lanier at a press conference
outside the courthouse.

Photograph by Matt McClain/Getty Images.

Back to Start >>
In late April, less than a month after his arrest, Nate Simms
walked into DC Superior Court and pleaded guilty to five counts of murder
plus two counts of conspiracy to commit murder. Such pleadings are
typically done under seal, but with the media frenzy over Malik Carter's
wrongful arrest, prosecutors hoped to spin a counter-narrative. "There was
a lot of acid churning in the stomach," Hegyi says, "because we just put a
target on his back."
Keeping a cooperator alive is no small feat. The jailhouse
mantra "Snitches get stitches" is less an observation than a promise.
Hegyi recalls working a Seventh District murder some years ago, in which a
known cooperator was picked up on an unrelated misdemeanor and hauled to
DC jail. Had prosecutors been notified, they might have stepped in to
protect him. They weren't told, and he was stabbed to death.
If Nate were murdered before the trial, prosecutors wouldn't be
able to use any of his sworn statements unless it could be shown that the
defendants were involved in his killing. (The Sixth Amendment's
"confrontation clause" guarantees a defendant the right to face his
accuser in court.) At one point, a jailhouse rumor circulated that
somebody in DC, perhaps Orlando's father, was looking for guys who would
volunteer to get locked up with Nate and do a hit on him.
At his guilty-plea hearing, Nate asked to wear a hood in the
courtroom. The government denied the request.
• • •
Nearly two years later, when the star witness of South Capitol
appeared three weeks into the 2012 trial, the gallery in Courtroom 316 was
a zoo. After so many days of crime-scene photographs, bagged evidence, and
expert pathologists, spectators and jury alike had begun to get restless.
Now the drama they were watching finally had its leading man.
Stone-faced US marshals stood at every door. TV news
personalities, wire-service reporters, and a sketch artist camped out in
the best seats. The victims' families filled in behind them. The
defendants sat in their Sunday best—cardigans, pastel oxfords, and bow
ties. They chatted and smiled, looking for all the world like Howard
University fraternity brothers awaiting an invitation to
dance.
Nate wore a navy jumpsuit and leg irons. He was balding, and
his ears stuck out from his hangdog face. Leaning into the microphone, he
drawled a soft "G'mornin'."
From the stand, Nate unspooled his story. Shaped by Brittin's
questions, it had a familiar arc: a ne'er-do-well who'd hit bottom,
committed an unspeakable crime, and now wanted to make right.
"I was a sucker," he said, choking on his tears. "People talk
about 'You're a sucker for sitting on this stand.' I was a sucker for not
stopping what happened." He continued: "The day will come when I gotta
explain to my kids that Daddy can't see them no more because he took
somebody else's babies away from them." They would ask him the same
question he had asked himself a thousand times: "Why? Why, Daddy? Why you
do it?"
Sanquan Carter's lawyer, Arthur Ago of DC's Public Defender
Service, was waiting to flay Nate on cross-examination.
I liked to watch Ago during the trial because his body language
told me how things were going. On good days, he'd scribble furiously on
his legal pad, bobbing his head like a robin and bouncing his leg so hard
the table shook. On bad days, he'd shut his eyes and pinch his nose, as if
awaiting a migraine. (None of the defense lawyers involved in South
Capitol would speak to me for this article, nor would their
clients.)
Ago pointed out that if Nate provided "substantial assistance"
to the government, the prosecutors would ask his sentencing judge to go
easy on him. Instead of serving five life sentences—one for each
murder—Nate might do 25 years and walk.
Ago hauled out Nate's grand-jury testimony—some 170 pages—and
read aloud all the instances where he seemed to embellish his story or
make up details. Here was a man, Ago argued, who would tell the government
anything it wanted to hear. In jailhouse phone calls, Nate was recorded
telling his girlfriend, "I plan on walking outta here at the end of the
month. It's a fight. And I plan on winning that fight."
Thomas Heslep, Lamar's attorney, accused Nate of being a con
man who could cry on cue. Todd Baldwin, Rob's lawyer, wanted to know why
he hadn't gone to the cops after the first shooting, on Alabama Avenue. If
he'd wanted out, why hadn't he turned to the police for
protection?
Nate laughed at the suggestion. In Southeast, he told the jury,
"the debt of witnessing a murder is not repayable."
After five days of testimony, Nate stepped down from the stand.
He shuffled past his friends and exited the courtroom, head held high,
tears drying on his cheeks.
• • •
The sight of a father who has buried his son is a painful one.
Norman Williams, Jordan Howe's dad, was a leonine man made volatile by
grief, and for 21⁄2 months he lurked in the gallery of Courtroom 316,
eyeing the defense lawyers, muttering loudly, making the marshals
uneasy.
Of Nate, Williams said: "He was dancing with the devil, and
when you dance with the devil, you can't just walk away and say, 'I'm
sorry.' " He went on: "He couldn't get out. He was in too
deep."
Brishell Jones's grandmother Patricia Jefferies wore a shirt
with her granddaughter's face on it until the judge forbade it. Jefferies
would bring cupcakes for the prosecutors, peppermints for reporters, and a
box of Kleenex for herself. She led a sorority of aunts and family friends
who watched for any sign of injustice. Once, they caught a juror texting.
Another time, they spotted Orlando winking and making kissy faces at a
female witness. "Jesus had his Judas," she'd say. "These boys are
ours."
Not every fact in a trial comes out under oath. Some get handed
around by grandmothers who miss their babies. Here are some facts that
don't appear in any transcript: Brishell Jones's favorite movie was
The Color Purple. She loved Trinidad and Tobago, where she
summered with her father's family. She was stubborn and always right. She
might have grown up to be a chef—she dreamed of owning a
restaurant.
Jefferies talks to a picture of her granddaughter every night
before bed. "Think of all that's been stolen from us," she says. "No prom.
No high-school graduation. No college. No wedding day."
• • •
In July, I paid a visit to another grandparent who misses his
baby. Jefferson Best Sr. was sitting on his porch when I arrived, trying
to escape the midday heat.
Best did everything right: He worked an honest job, driving a
big rig around town; served as a deacon in the church; and ran his home
like a quartermaster—no drinking, no cursing, no girlfriends, no leaving
after dark. He and his wife, Ida Mae, had six kids, and when their adult
daughter Laverne moved back in with her two young sons, Jefferson and Ida
Mae helped raise them, too.
"They're a tremendous family," Hegyi, who still drops in on the
couple, says. "They're wracked with guilt, and it's like, au
contraire, you guys did everything you can. You need to let
yourselves go. I'm quick to point out, hell, I had an uncle in prison.
Just because somebody related to you went to prison, that has nothing to
do with you."
Best keeps a glass case of his grandson's trophies in the
living room: Hendley Elementary School Champions, 1997. MVP, Capitol Hill
Basketball, 11 and Under. As a teen, Jeff was a standout athlete, less
than six feet tall but quick on the basketball court and football field.
His grandfather sometimes drove the team bus so he could attend games. He
says that by Jeff's senior year, scouts from Georgetown were calling:
"Jeff used to burn them boys down, I tell you."
But Jeff dropped out before graduation. "He found something
else better," Best says. Soon he was hustling on the corner and spending
nights with his girlfriend across town. He kept a room in the basement and
still knew better than to walk on his grandfather's grass, but the boy was
on his own.
Best hasn't seen his grandson since Jeff was arrested. When the
police came with a warrant, they knocked the door in, roughed up the
drywall, and turned the place upside down. Someone from the US Attorney's
Office promised to repair the damage—"He said, 'Well, don't y'all worry
about it. I'll see about that door for you' "—but Best never heard from
him again. Eventually, the old man bought a new door himself.
He refuses to go to the prison with Jeff's mother. His heart
can take only so much.
• • •
The government took seven weeks to argue its case. Hegyi and
Brittin lined up experts in DNA, ballistics, and phone records. They
called dog handlers, bereaved mothers, and Michael White, who was buying
hot-dog buns on South Capitol when he heard "firecrackers" across the
street. "All I could see was bodies, just lying there," he testified.
"Bodies lying all over top of each other." For a time, it seemed as though
every crime-scene technician on the force could be found in the court's
antechamber, waiting to take the stand.
The defense required just a week. Jeff alone testified on his
own behalf. He hadn't been at Alabama Avenue, he said—no way he could have
snuck past his grandfather—nor had he ever set foot in a silver Town &
Country. The reason he'd been seen running scared the night of South
Capitol was that he'd had drugs in his pockets. After he was arrested, he
said, he felt like killing himself: "My mother, she didn't want to see me
behind no glass."
It took the jury eight days to deliver a verdict, during which
the prosecutors began to drink more Scotch than usual and worry about the
possibility of a mistrial.
Hegyi told me that, in the '80s and '90s, DC juries often hung
11-1, 10-2, even in the face of overwhelming evidence. "Jurors, as a
population, were saying, 'We don't want to send another young black man to
prison.' "
Then a note, and on a Monday morning in May the jury returned.
The foreman rose and did his duty.
Sanquan, Orlando, Jeff, and Rob—guilty on all counts. The
friends sat listless as the verdicts were read, as if watching a film
whose ending they already knew. In the gallery, Brishell Jones's family
clutched hands, whispered prayers, and fanned themselves to keep from
fainting. Jordan Howe's mother wept.
Lamar Williams was acquitted of crimes related to Alabama
Avenue and convicted on lesser charges than the gunmen on South Capitol
Street. Jeff smiled at the news. As the defendants were ushered out, hands
behind their backs, he was still smiling.
• • •
The South Capitol Five were sentenced on a crisp Tuesday
morning in September. So many family members wrote impact statements that
it took until after lunch to read them all aloud.
A few called for understanding. "I'm in the process of trying
to forgive them," wrote Tierra Brown, whose boyfriend was killed on South
Capitol Street, "because I don't want to carry this burden
anymore."
Most did not. "Seeing these offenders face to face made my
blood boil," wrote one mother, "because I want to snatch their throats out
of their neck and watch them bleed to death."
There were poems and Little League baseball cards and stories
of lives interrupted. "I now know how much Brishell's brain weighs, her
heart and lungs," her mother wrote.
Orlando, Jeff, and Rob were sentenced to life in prison without
the possibility of release. Sanquan, present only at the Alabama Avenue
shooting, was sentenced to 54 years. Lamar, never a gunman and convicted
on lesser charges, was given 30. (All five have appealed their
convictions.)
"There's no winners," said Adam Schwartz, a young prosecutor
assigned to help Heg-yi and Brittin at trial. "We go on to the next case.
Everyone's lives are destroyed, the defendants and the victims' families.
That's the nature of a murder case. There's no happy ending."
• • •
Locked in solitary confinement, Nate awaited his own
ending.
His sentence would set a precedent. He had been "pathologically
truthful" with detectives, taken a plea in open court, and performed well
on the stand—if he didn't get a big break, what kind of message would it
send to future cooperators?
The prosecutors spent weeks drafting their sentencing
memorandum. "You had an agreement with us, and you held up your end,"
Hegyi said. "We will hold up our end."
Fairness is a funny thing, though. "If you could say to the
victims' families, 'You get to pick the sentence,' it would've been
execution," says Jim Williams, Nate's lawyer. "If we can't do that? Life
without parole."
The Monday before his October sentencing, Nate and Nardyne
Jefferies, Brishell's mother, met for the first time. Jefferies had been
asking prosecutors to arrange the sit-down since 2010, but they'd
declined, fearing it could complicate his testimony. On the stand, Nate
had tried to address her: "I killed a 16-year-old little girl, and I see
her mother right there and I'm sorry," he said before being admonished by
the judge. "I've been wanting to tell you that for the longest. I'm sorry,
Ms. Jefferies."
When Jefferies came to visit, she showed Nate photos of
Brishell and talked about the woman she might have become. "You didn't
just murder my daughter," she said. "You murdered generations of my
family. Because this is the only child I'll ever have. Now my whole life
stops with me."
"He wanted to apologize," Williams, his lawyer, says. "He
wanted to show her that he's not the monster the other guys are."
Jefferies didn't offer forgiveness, but later she asked Williams how she
and Nate might stay in touch, and she gave him her cell-phone
number.
• • •
After much deliberation, the prosecutors requested a 60-year
sentence, with all but 25 years suspended.
Jefferies was frustrated by the government's calculus. "I just
feel like it's an insult," she told the sentencing judge, Michael Rankin.
In the courtroom, she showed Nate one last picture of Brishell: her
autopsy photo, with half her face blown off. "This is what is burned in my
memory," she said. "This once beautiful, vibrant life. Head wide
open."
When Nate was allowed to speak, he had no explanations, only
apologies. "I pray for forgiveness every night," he said. "And I still
hold that guilt, because I feel like God don't forgive murderers." His
mother and sister, sitting behind him, wept.
Judge Rankin agreed that 25 years hardly felt like justice. But
even in a "twisted system," he said, we must strive to create a more
perfect world, where kids in Southeast aren't afraid to talk to the
police.
He gave Nate 25 years.
"One other thing," he said, fixing Nate with a heavy stare. "If
you really believe that your God doesn't forgive, you're praying to the
wrong God. You might want to give that some thought. My God
forgives."
• • •
Nathaniel Simms will now disappear. This winter, he was moved
to a secret location for at-risk cooperators.
He'll be in his fifties when he gets out, a middle-aged man
with no work history, no savings, and no intimates. His son, Naquan, will
be just shy of 30—a little older than his dad was when he gunned down a
group of kids on South Capitol Street.
Nate has applied for the witness-protection program. If
accepted, he may never be allowed to return to Southeast or to contact his
family, even by phone. He will be, to everyone but himself, a man without
a past.
Kevin Charles Redmon is a journalist living in DC's Petworth
neighborhood. He can be reached at kevincharlesredmon.com.
This article appears in the March 2013 issue of The Washingtonian.
Questions or comments? You can reach us
on Twitter
,
via e-mail
, or by contacting the author directly: