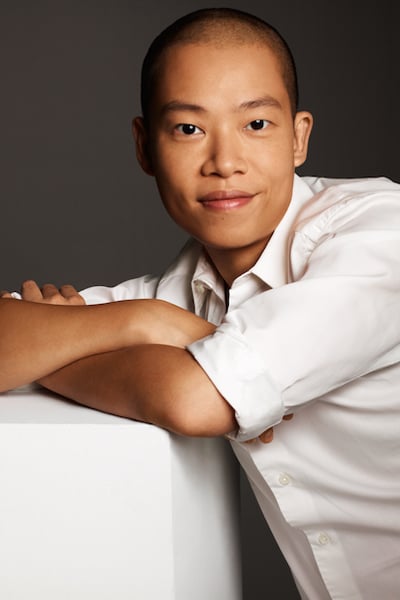 In 2009, Jason Wu was just baby-stepping into the fashion world when Michelle Obama put his designs on global display, wearing his ivory one-shoulder gown with appliqué to President Obama's first inaugural ball. In January, when Mrs. Obama opted once again for a Wu inaugural dress, this time a red velvet and chiffon number, it was clear the Taiwanese-born, New York-based fashion designer was one of the First Lady's favorites—and now a bona fide star in the industry. (FLOTUS also wore a red and black Wu dress to February's State of the Union address.) Wu will be in Chevy Chase on April 11 for a trunk show and appearance at Saks Fifth Avenue, as well as to host his fall 2013 ready-to-wear collection on the runway at the third annual Great Ladies' Luncheon, which will take place in a New York Fashion Week-inspired tent being constructed in the parking area adjacent to the store. Prior to his visit, we had the opportunity to chat with Wu about inspiration for his new collection and why no one ever tells the First Lady what to wear.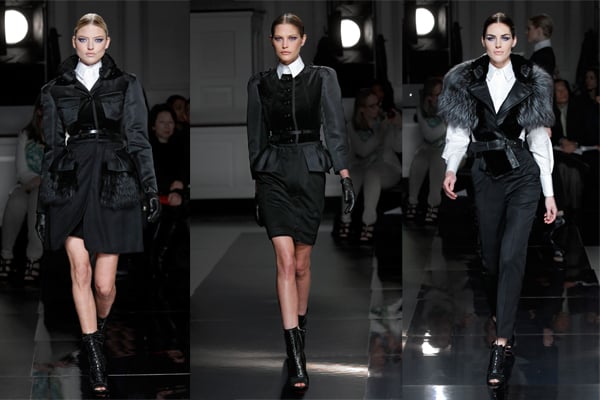 How do you like Washington? Do you spend much time here, or are you just in and out for VIP fittings?
I don't spend a lot of time here. I've been here a lot, several times, over the past couple of years, but that's always work-related. I'd love to eventually spend some time and actually visit.
Speaking of work-related DC trips, what was it like for you when you learned Mrs. Obama would be wearing one of your gowns for a second inauguration?
I'm always surprised when people wear my clothes! I love what I do, and it's such a high form of compliment that people choose to wear [my designs] for any important occasion. I certainly didn't expect it twice; I was pleasantly surprised. It really touched me because she was making a statement on what she personally likes.
We hear Mrs. Obama is not one to wear clothes under advisement from stylists, nor does she feel pressure to adhere to trends or certain fashion houses. She wears what she wants, when she wants.
She really doesn't listen to anyone else. I don't feel comfortable talking about the specifics of how it all comes together, but the truth is, I don't ever know when Michelle Obama is going to wear my clothes! She, like everyone else, picks her outfits and wears them when she wants—sometimes two or three times. It's not ever calculated. She is a woman with a big job, two kids, a husband, and responsibilities, and she looks amazing, but she's not preoccupied by fashion or clothes. People always use the word "effortless," and she is, but effortless takes a lot of work. What I admire about her is that people talk about her clothes, her wardrobe, but they still take her seriously. I think she's had an almost revolutionary impact on the way women dress and feel.
Do you think there are changes happening in the world of women's fashion as a whole?
There is definitely an evolution happening in women's style, past the runway. Designers have always shown outlandish and exuberant clothes, but that hasn't always translated to the streets. But now, over the past ten years, information happens so fast. Things trickle down, and now there is more variety, more choices than ever before.
Tell me about your fall 2013 collection, which you will be showing here next week.
It was really inspired by my idea of femininity, and a very strong woman. The collection is high-octane glamour; there's a certain severity and sex to it. That was important to me. There's the rounded shoulders, a bit bigger than usual, tapering to an hourglass, then the tiny, tiny waist—it's extreme femininity. The main colors are black, white, gray, and a bit of red.
Do you have a favorite piece from the collection?
My favorite is look number one [top left corner image], which is a luxe velvet, satin, and wool coat. It's decadent. It has a high collar; it's got the strictness and the severity of the power woman.
From your collaboration with Target to your furniture line and now news of a cosmetics line with Lancôme, you have a lot going on in addition to your namesake high-fashion line.
I also launched Miss Wu exclusively at Nordstrom—it's a lower-price collection, and I designed it with a lot of my friends in mind, people my age, from all sorts of career backgrounds. I made a collection that's very wearable and affordable, and you can wear it over and over again.
Do you ever feel like you're too busy?
I love my work, so it's not difficult for me. It's exactly what I signed up to do.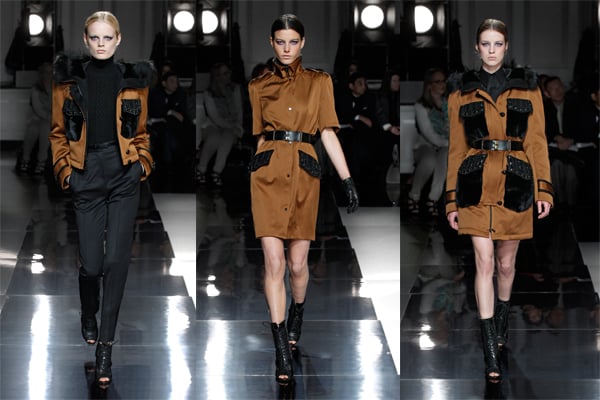 Jason Wu Fall 2013 ready-to-wear collection will be available at Saks Fifth Avenue, 5555 Wisconsin Ave., Chevy Chase; 301-657-9000.