Right after the super-cute outfits (of course), the first thing you notice about Kendal Stopak's personal style blog, Metropolitan Thread, is the exceptional photography. Perfectly framed to suit Stopak's look—sophisticated, uncomplicated pieces dialed up with flashes of neon, bold graphic prints, and edgy detailing—the shots can really only be described as utterly gorgeous. That's just what happens when you fuse fashion blogging with a day job as (and for) a professional photographer.
After attending Clemson University's visual arts program, Rockville native Stopak returned to her home city and joined Michael Bennett Kress Photography. Two years in, she found herself craving a sartorial outlet, an excuse to get creative with her wardrobe. In January she decided to marry her love of fashion with her passion for photography, and voilà—Metropolitan Thread was born.
"I needed a place to put all of my inspiration," says Stopak. "I
loved playing with clothes and playing around with what I already have
in my closet, just to see how many ways I could alter an outfit using
the same pieces. Fashion blogging to me is like playing dress-up, but
for grownups."
And Stopak's style is inspired, indeed—her looks are an
enviable blend of clean sophistication and accessible trendiness, with
an playful, unexpected twist, be it neon yellow pumps paired with
geometric patterned pants or a sequined jacket worn with slouchy
boyfriend jeans. Call it "classic with an edge," as she does. Call it
the Jenna Lyons effect. We just call it chic.
Read on for Stopak's
take on style, her top spring trends, and her favorite Washington
shopping secret. Get a glimpse at a few new looks she styled exclusively
for us, then click through the gallery to see some of the stellar
outfits featured on her blog.
Describe your style in five words or less:
Trend-loving girl next door.
What's your style advice to those who are tentative about mixing in bright colors and bold patterns?
Start small. If you have a very prominent design, try combining it with something a little more subtle, like a two-tone stripe or polka dot pattern, using strictly neutral tones or a specific color from that prominent design.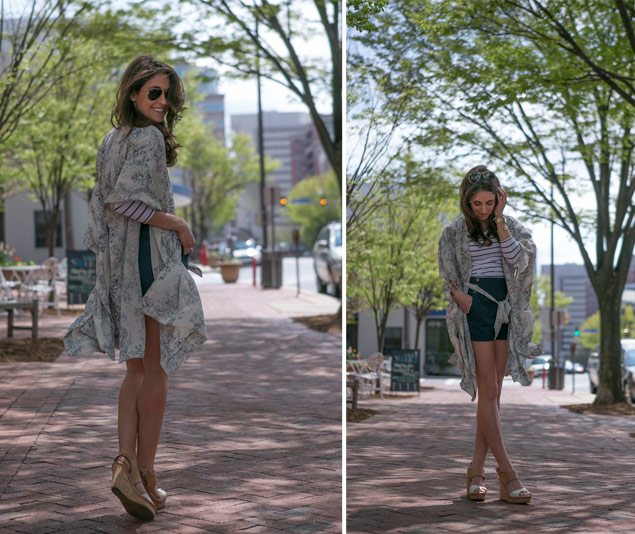 What's your favorite place to shop in Washington?
All
of M Street. I know most would say this, but I'm a sucker for Zara. I
also love Cusp. They have all of my favorite designer brands in one
place.
How about your favorite hangout spot?
Town Hall. I love going out there at night and returning less than eight hours later for brunch. DC people LOVE their brunch.
Share an insider Washington style secret:
There
is a consignment shop in Bethesda that's coming soon to Georgetown
called Reddz Trading. It's the best place to find designer brands on a
budget. I love shopping there whenever I'm looking for that little
something extra to spice up an outfit.
Where do you go when you need a dose of style inspiration?
Definitely Pinterest. Shocking, right?
Name the five pieces on your wardrobe wish list:
Rachel
Roy Gemma 4 pumps; Marc by Marc Jacobs Jett leather jacket; Pour La
Victoire Chanteuse satchel; J Brand super-skinny color-block jeans;
Clover Canyon How High skirt with matching top.
Warm-weather trend you're most excited to try:
I have a feeling overall shorts are going to make a comeback, and I'm willing to be one of the first to wear them.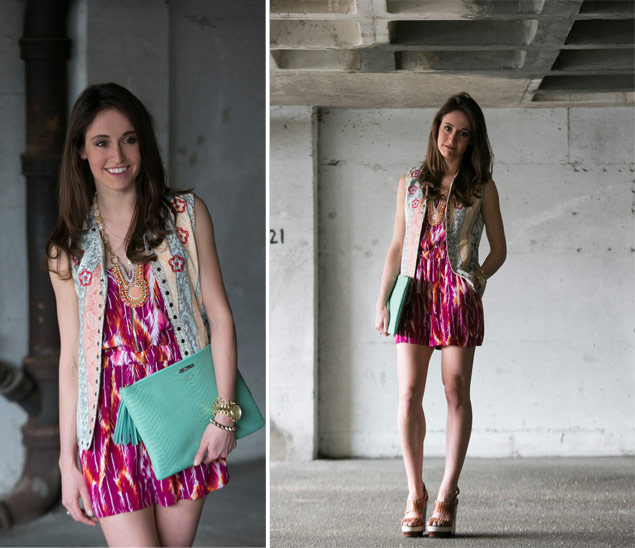 Worst Washington fashion faux pas:
Wearing
leggings with tops that don't go below the waist. I learned this from
my mother. (The only exception would be when you're working out!)
Your favorite style blogs:
Atlantic-Pacific was my inspiration to start blogging. As of late, I've been LOVING every look by Song of Style.
Who are your style icons?
Millie
Mackintosh—I adore her girl-next-door aura. And Anna Della Russo—She's
super edgy and really knows how to stand out in a crowd.
The item you grab for most in your closet:
My
jean jacket. It's the perfect fit, layers well, and is great for travel
with unexpected weather. I also love my yellow neon pumps. They're the
new black.
What's the one thing you'll never be caught wearing?
Never say never . . .
Your top three fave designers or brands:
Right now, I'd say Milly, Finders Keepers, and Dolce Vita.
The trend you hope never goes out of style:
Patterned denim—so many endless possibilities.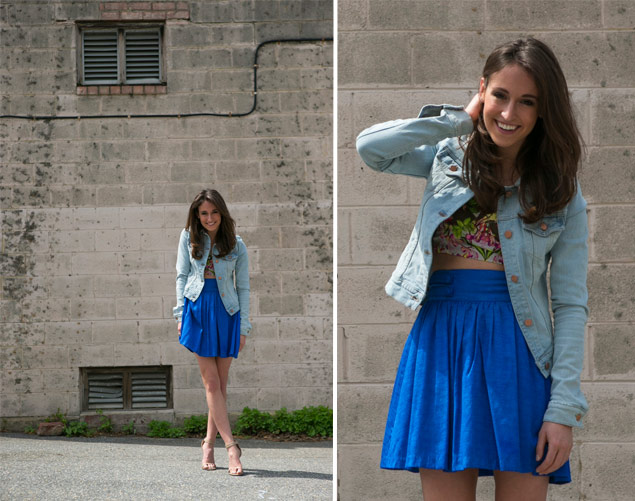 And now, the quick-fire round:
Prints or solids?
Prints.
Dots or stripes?
Stripes.
Neon or pastel?
Neon.
Lace or leather?
Leather.
Sky-high heels or comfy ballet flats?
Comfy ballet flats.
Painted nails or painted lips?
Lips.