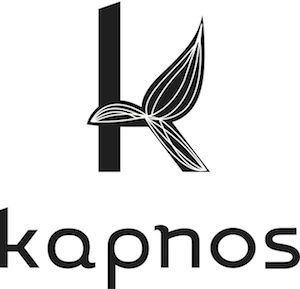 Fans of the bar offerings at Graffiato are likely looking forward to the libations at Kapnos (2201 14th Street, Northwest), the forthcoming Mike Isabella restaurant at which diners will chow down on meat from whole beasts spinning on spits. We sat down with Isabella and bar manager Taha Ismail to learn all about what you'll be sipping at the restaurant, due to debut at 14th and W streets, Northwest, this summer.
Lemonades on tap
Isabella has a history with kegged drinks. The Prosecco on tap at Graffiato drew lots of attention when that restaurant first opened. Then came the on-tap margarita at Bandolero. At Kapnos, Ismail keeps the keg theme going with on-tap lemonade cocktails with spirits and fresh fruit and herbs, including one made with juice from a grilled lemon.
As you'll recall, when Isabella opened Bandolero, he narrowly beat the Columbia Heights spot El Chucho to become the first place in town with an on-tap 'rita. On the grilled fruit juice in cocktails front, however, he may get smoked by the about-to-open Del Campo, another restaurant focusing on grilled meats, albeit the grilled meats of South America as opposed to Northern Greece and Turkey.
Lemonade flavors will change often—some even weekly. Look out for a watermelon lemonade when the restaurant opens. Refer to them as Mike's Hard Lemonades if you like, though the servers probably won't find that funny after the hundredth time it happens.
Greek wines on tap
You'll pick from three tap wines at Kapnos—sparkling, rosé, and white—sourced from Greek wineries that Isabella and Ismail toured during a trip to the region. There will be about 25 additional by-the-glass offerings.
A lot more wine by the bottle
There will be about 150 bottles on the wine list at Kapnos, with a focus on Northern Greek wines and including selections from old- and new-world regions. Isabella expects the wine program to stand out from its 14th Street neighbors, which, with the exception of Cork and Estadio, focus more on beer and cocktails.
American craft cocktails but also drinks with ingredients inspired by the region
Long list of wines notwithstanding, "we want to be the best mixologists in the city," says Isabella. Kapnos is his most ambitious bar project to date, and while Ismail's mixed drinks will incorporate flavors of Turkey and Greece—rosewater, regional liqueurs—it will also represent an American craft cocktail program that the two men hope will be a draw in its own right. Ismail's style is to make variations on classics—a mint julep with rye whiskey instead of bourbon, and house-made bitters and fruit, for instance. Spirits represented will include bourbon, rye, gin, vodka, tequila, and mezcal. The debut list will include between 12 and 15 drinks and may well grow with time.
Bottled cocktails
The Kapnos patio will soon be decorated with custom-etched jugs of those aforementioned boozy lemonades. The idea is that guests can order a bottled cocktail so everyone at the table can share them. Along with the 'ades, Ismail plans to bottle a cocktail of gin, Greek brandy, and his own tonic.
House-made sodas
Kapnos's six to eight sodas will have flavors distinct from those at Graffiato in accordance with the cuisine on offer. Ismail is playing around with watermelon, cherry, anise, and cream fizzes at the moment. His sodas will be incorporated into cocktails, as well.
A big bar area where the full menu will be available
The full small-plates menus at Kapnos, a restaurant decorated with earth tones and other natural colors, will be available in the lounge, which seats 50 with a 16- to 18-seat bar. Expect 12-foot communal tables carved from tree trunks. "It's simple, old-world," says the chef.
Sorry discount drinkers, there's no separate bar menu or happy hour at Kapnos. "We're happy all the time," explains Isabella.
See also: