Attention, outdoor drinkers: We have word that Kimpton Hotels will debut a revamped rooftop deck called DNV at the Donovan House Hotel (1155 14th St., NW) in mid-May. Local designers GrizForm helmed the $300,000 remodel of the poolside patio, updating it with dark woods, chrome, and lots of glass.
Jennifer Nyugen, chef at Zentan downstairs, will oversee a menu of shareable Asian tapas. A rep for the restaurant says dishes include rock shrimp tempura with kochojang (a Korean condiment with chilies, glutinous rice, and fermented soy beans), aïoli, and candied walnuts; watermelon salad with Maryland blue crab, shaved hearts of palm, and
pink peppercorns; and pork-stuffed shumai dumplings with chili-ponzu dipping sauce.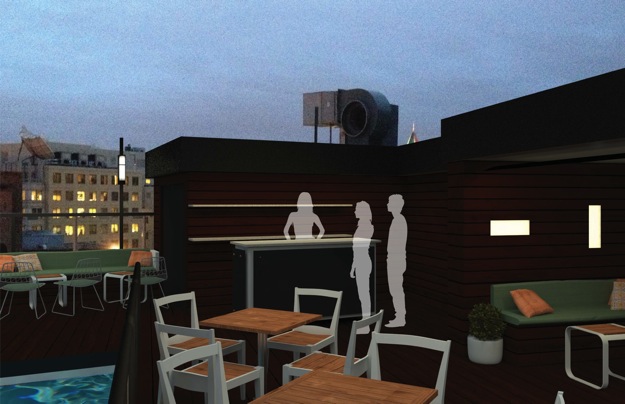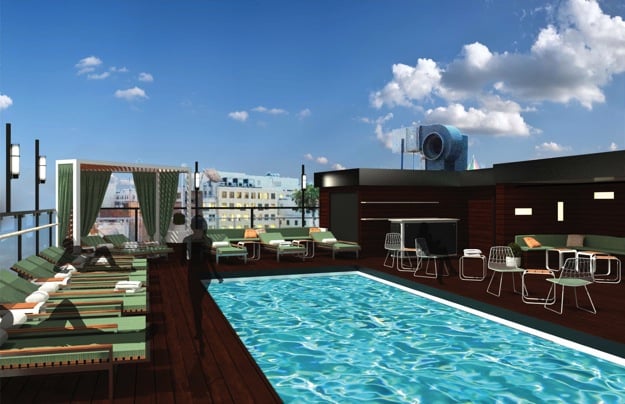 Drinks come courtesy of Zentan bar manager Joshua Berner, formerly of Ripple. In addition to a Pimm's Cup on tap, the list will feature tea-based drinks served in glass jars. Among the ingredients: house-made lemon bitters, citrus-chamomile-tea-infused Beefeater gin, and strawberry-infused tequila real; Berner will combine the last with lemon juice and verbena-mint tea. He will also serve shareable drinks designed for parties of 4 to 12 people. Look for a daily happy hour from 5 to 7 featuring specials on punches, sangrias, frozen drinks, specialty drinks, and spiced rum.
Now, let's just hope the sun comes back.
See also:
22 Places to Drink Outside Around Washington (Plus Specials)
Best of 2013: Shandies Under the Stars
Brigade: A New Company for the Post-Revolution Cocktail Culture