During a Mother's Day stop by the Inn at Little Washington, we saw a packed restaurant and a hardy staff working to keep up with the record numbers this occasion always brings to the restaurant business. But we also learned a bit of interesting news: The morel season in Rappahannock County, Virginia, is the best it has ever been, according to the inn's chef/owner, Patrick O'Connell. To prove his point he emerged from the kitchen bearing a basket overloaded with morels. Then, in a second appearance, he came out with "ringmaster" (his actual title) Chris Castle and executive sous chef Evan Parker—all three men were holding large trays of morels. "These are just what came in today," Castle said. "All kinds of hippies are coming to the back door," selling what they'd pulled from the fertile ground.
On the spot, O'Connell said he was making it Morel Week at the inn for as long as the crop remains bountiful. He's created new dishes to showcase the ingredient, including osso buco ravioli with local morels and fava beans in a consommé perfumed with cognac, and fricassee of potato gnocchi with wild morels, asparagus, and slivers of Virginia country ham. Overnight guests can have morels in their breakfast omelet, if they wish.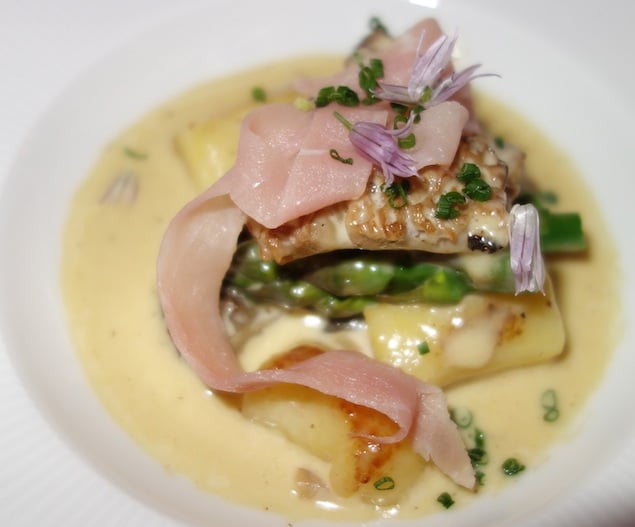 The inn's director of public relations, Rachel Hayden, says, "Considering last year's season was virtually nonexistent we're absolutely delighted with this year's abundant harvest."
Morels, technically called morchella, are happiest in a cool and damp spring, such as we are having this year. As for eating them, O'Connell provided these simple instructions for the home cook: sauté in butter with salt and pepper, and add garlic at the end stage so it doesn't burn. Morels need very little preparation and meld beautifully with many foods, especially pasta, eggs, and asparagus.