Walk into Black Whiskey,
and it's not hard to tell that co-owner
Darren Lee Norris is from Brooklyn. The stylishly industrial space could as easily fit in around Green
Point as on 14th Street. That's also true of the concept: a mixed-use bar that combines
an event venue, British-inspired carvery, and an unpretentious place to throw back
a few bourbons. Here's what to expect from the latest spot by the Kushi owners.
Indie rock, art installations, and/or a moon bounce
Not many places on 14th Street can host a kid's birthday party one day and live music
by Free Blood and Heavy Breathing the next, but that's all part of plan for Black
Whiskey's sidewalk-level event space. With its exposed brick and wooden beams, the
room makes a suitable backdrop for any number of occasions, evidenced by bar stations
on wheels that can moved in, out, or around, depending on the crowd. You may walk
in to find live experimental electronica, an art installation from Transformer, a
moon bounce, or all of the above. (Well, not likely, but most events are open to all
ages.) Norris, who ran the kitchen at Ridgewell's Catering for four years, also hopes
to cater private parties to any taste. If there's nothing formally planned for the
space—check in on the Facebook page to find out—you might linger over drinks when the main upstairs barroom is crowded.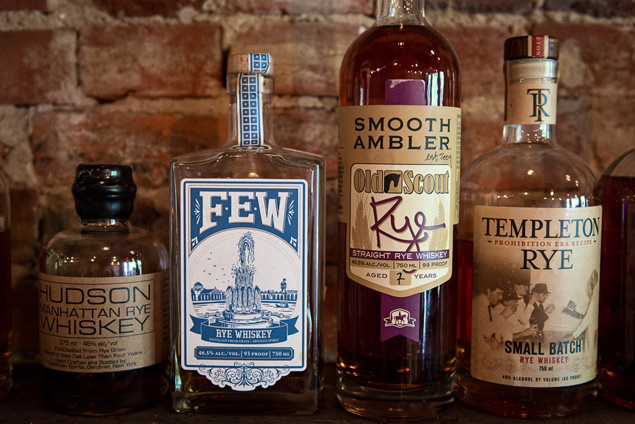 Craft whiskey and canned beer
The second-floor bar is fully stocked, but the focus lies in American craft whiskeys,
ten drafts, and canned brews. The 70-odd whiskey collection means drinkers can opt
for a high-end pour such as WhistlePig rye from Vermont or Balcones Texas Single-Malt,
or stick with old favorites like Wild Turkey and Jack Daniels. The specialty cocktail
list is currently concise—we like the sound of the Lips Together . . ., with Wild
Turkey 101, Lillet Rouge, and grapefruit—but bartenders will be happy to mix the classics
too. Specialty gin and vodka drinks are part of the plan for summer.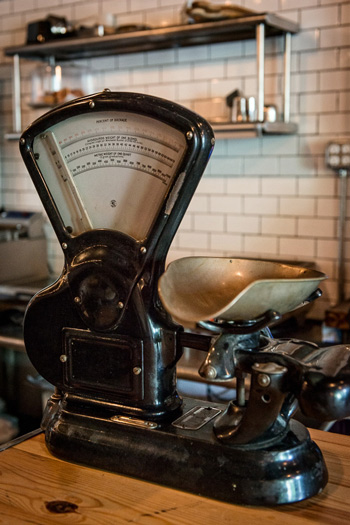 Meat and two veg
Norris was inspired by British carvery pubs when it comes to the edible offerings—spots
where you grab a few pints and order whatever meat and side dishes lie on a carving
station when it's time to pad the stomach. The idea here is similarly casual and the
items simple—roast beef, bacon-wrapped pork loin, buttery mashed potatoes, roasted
mushrooms—but you'll still find chef-minded sourcing and preparation. Roast chicken
gets stuffed with duck sausage, while other meats are cooked sous vide and then finished
in a cast iron skillet for a nice crust. Seafood specials might include seared scallops;
a Gordy's pickle plate makes a suitable snack partner for the bracing spirits. For
dessert, try a whiskey-soaked cake with chocolate ganache.
Happy hour every day!
Head to happy hour six days a week (Black Whiskey is closed Monday). The typical $18
carving plates with a choice of meat or seafood and two vegetable sides are knocked
down to $15 between 5 and 6, while drink discounts include a Pabst Blue Ribbon and
a shot for $6, a dollar off drafts, and a discounted house punch. Early on may also
be the best time to claim a game at the vintage pool table in back.
An outdoor deck (with sushi)
While the interior of the 120-year-old structure is finished, Norris is still working
on final touches to the exterior. The team plans to build an outdoor deck from the
top floor for al fresco eating and drinking. Kushi's mobile spinoff, Kushi-Moto, will
be parked underneath on certain days, and guests can head down a flight of stairs
to order a variety of sushi rolls and donburi rice bowls topped with pork belly and
other meats.
Black Whiskey. 1410 14th St., NW; 202-800-8130. Open Sunday through Thursday 5 to
1:45 and Friday and Saturday 5 to 2:45; closed Monday.