This week welcomed two new lookbooks filled with fashiony eye candy, courtesy of some of DC's most stylish. The deets, along with a few of our fave images:
Saint Clair Jewelry
Washington-based jewelry designer Cameron St. Clair Archer
is one of our faves for her modern-organic aesthetic. For her very
first lookbook, she tapped local style writer/stylist/creative spirit Kate Greene as her model and Worn Magazine's
Nicole Aguirre and Beth Silverberg as photog and stylist, respectively.
The result: dreamy images bursting with cool design. Click on over to
Worn to see the complete lookbook.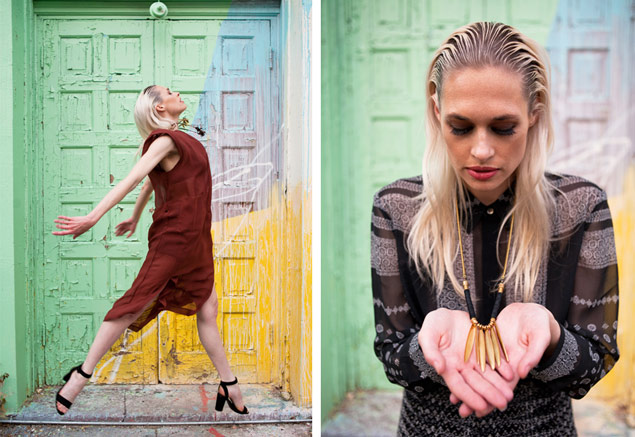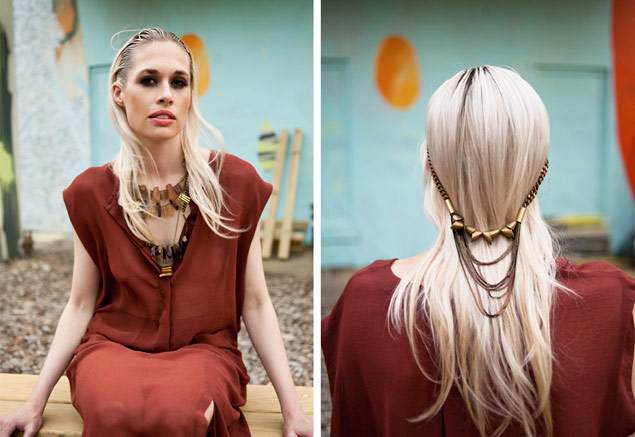 Bishop Boutique
Old Town accessories shop Bishop Boutique loves to join forces with Washington's fashion bloggers—the last lookbook featured the work of Spicy Candy DC and the faces of Chain Strap Purse and District Dress Up—and
this season is no exception. The boutique dubbed its latest lookbook
"patriautical," which fuses the Fourth of July's patriotic motif with a
summery nautical vibe. Sister bloggers Natalie and Erika from the Fashionably Broke star in the shoot, which is predictably heavy on all
things red, white and blue. Head over to the store's site to see the entire lookbook.