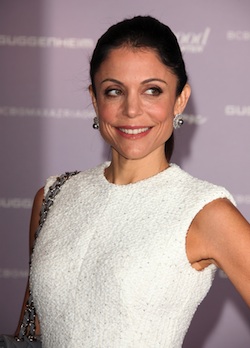 Calling all Skinny Girl Margarita fans: Bethenny Frankel, high-profile divorcée, diet-spirits maven, and former Real Housewives of New York star, holds court at Farmers Fishers Bakers between 10:30 and noon on Tuesday. She will will be giving away tickets to her new Fox talk show, Bethenny.
Specific details about the event aren't yet available, but the Washington visit is part of her national Calling All My Girls tour, which launched this summer to promote the upcoming series. According to the website, the public events are designed for Frankel to "meet her fans, play games, have a cocktail or two, and share some of the details of her highly anticipated new show."
Perhaps that'll involve sampling barkeep Jon Arroyo's tiki cocktails for an inspired line of Skinny Girl Scorpions? Or maybe someone will ask her another awkward question. Either way, check in with Farmers Fishers Bakers on Twitter and Facebook for updates.