If you've wandered along Northwest DC's 14th Street lately,
you've likely noticed there are suddenly lots of options for procuring a
fancy Neapolitan-style pizza. Etto—a collaboration between the folks
behind 2 Amys and Garden District, the beer garden formerly known as
Standard—is the tiniest of them. It's also the most ambitious.
Lots of restaurants trumpet words like "house-made" and
"handcrafted." At this sunny, tiled dining room, the servers are more
modest, only talking about the flour the kitchen makes for the pizza dough
when we ask about the wooden mill in the back. That red-wine vinegar that
enlivens a slab of tuna belly? Etto makes that too, along with the
vermouth that goes into the Negronis.
The core menu is heavy on pizza, anchovies, hams (the sampler
plates are excellent), and cheeses. It includes a knockout celery salad
with pecorino that co-owner Peter Pastan says his family calls the
"dreaded celery salad" because he makes it so much—lucky them. Almost as
brightly flavorful is a salad of chickpeas, citrus peels, and roasted
lobster.
But it's wise to focus on the chalkboard specials. You might
find such delicious surprises as a still-runny egg crowned with deep-fried
anchovy bones or roasted leeks done up with prosciutto and Gorgonzola. We
could be happy making a meal out of these plates and skipping the pizzas
altogether. The crusts tend to be over-charred, and a round holding
cauliflower and anchovies had a one-note saltiness. Another with sausage
was overpowered by a mess of rapini.
For dessert, there's a chocolate "salami" studded with almond
cookies and hazelnuts that's tastier than most gimmicks turn out to be.
The expert ice creams change constantly, but you'll always find the
fabulous pistachio, which gets its richness from the faintest hint of
prosciutto.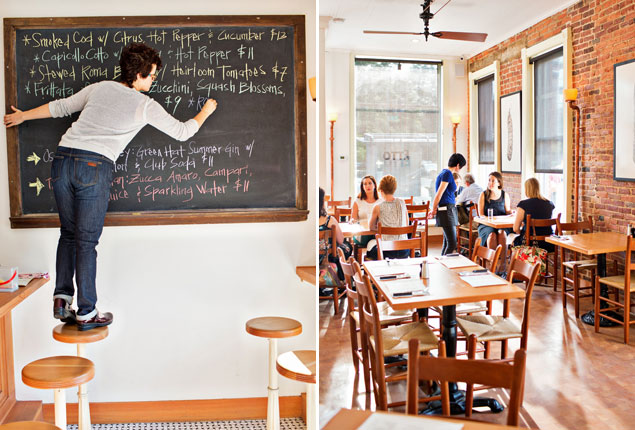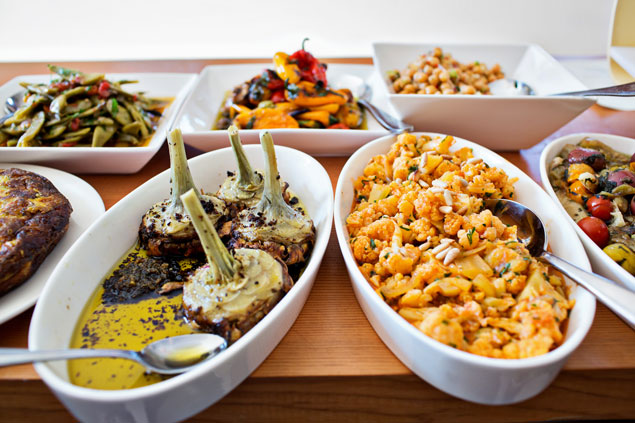 This article appears in the September 2013 issue of The Washingtonian.
---