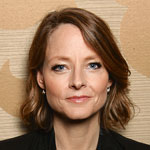 Fostering Suspense
As if we weren't waiting eagerly enough for season two of
the political drama series House of Cards,
starring Kevin Spacey, now comes the news that
Oscar-winning actress Jodie Foster has signed on to
direct an episode of the Netflix thriller. While there's no official
release date yet, Netflix says early 2014 is likely.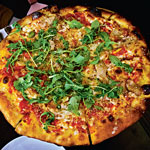 NYC Comes to Navy Yard
Richard Sandoval, Daniel Boulud, Stephen Starr—big-name chefs
can't resist Washington. Next up: Manhattan toque Michael
White, who will debut a DC branch of his SoHo-born concept,
Osteria Morini, this month. The home-style Italian spot
is part of the Yards development near Nationals Park. Also in the Yards
plans: a kiosk version of White's casual pizza chain,
Nicoletta.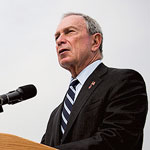 Bloomberg Off Leash
After New Yorkers choose their new mayor on November 5, we
might see more of Michael Bloomberg. Liberated from running Gotham, the
billionaire will be better able to make his mark on national affairs,
perhaps lobbying for stronger gun laws or even testing the waters for a
White House run. The registered independent already has a super-PAC that's
been pouring millions into political races for the past year.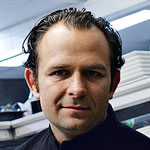 Georgetown on the Adriatic
Casa Luca, a casual restaurant from Fiola chef Fabio
Trabocchi, drew crowds on its debut this summer. Come January, we expect they'll flock to Fiola
Mare, in construction on the Georgetown waterfront. Inspired by
Trabocchi's Adriatic Sea childhood, the 140-seat seafood spot will boast a
raw bar, open kitchen, and patio.

Golf By the River
Coming in spring to Prince William County is Potomac
Shores Golf Course, the Washington area's first public Jack
Nicklaus course. The 18-hole, 72-par riverfront layout is part of the new
2,000-acre Potomac Shores development, which features 3,800 homes and
almost 4 million square feet of retail.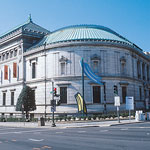 Masterpieces On the Move
As the National Gallery's East Building prepares to close in
December for a three-year renovation, some of its most magnificent modern
art will move about a mile away for a yearlong exhibit at the
Corcoran. Opening March 29, "National Treasures:
Modern and Contemporary Art From the National Gallery of Art"
will display works by Andy Warhol, Jackson Pollock, and more.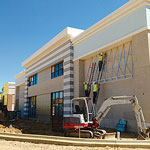 Shop Till You Drop
Tanger Outlets is set to open a
330,000-square-foot outpost at National Harbor November
21. Tanger is hiring more than 900 workers for its stores, which are still
under wraps, though rumored to include J. Crew, H&M, White House Black
Market, and Penguin.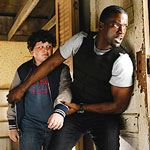 Bad Trip
In February NBC unveils Crisis, a
series about students at an elite Washington school, including the
President's child, who are ambushed on a trip. Starring Dermot
Mulroney and Gillian Anderson, it comes on the
heels of The Blacklist, NBC's other DC drama.
Photograph of Outlets Courtesy of Peterson Companies; Foster by Matt Sayles/AP Images; Bloomberg by Andrew Burton/Getty Images; Crisis Courtesy of NBC; Trabocchi by Getty Images; Nicoletta Pizza by Anthony Jackson; Corcoran by Denny Henry/Corcoran Gallery of Art
This article appears in the October 2013 issue of The Washingtonian.