Call it our voyeuristic side, but there's little we love more than peeking into the closets of DC's stylish set to see what they're loving—and wearing. This season we got one step ahead of those nosy instincts: We asked a few of our favorite local tastemakers to share their fall must-buys. Read on to see what's topping their wish lists now.
Kelly Ferenc, owner of Bishop Boutique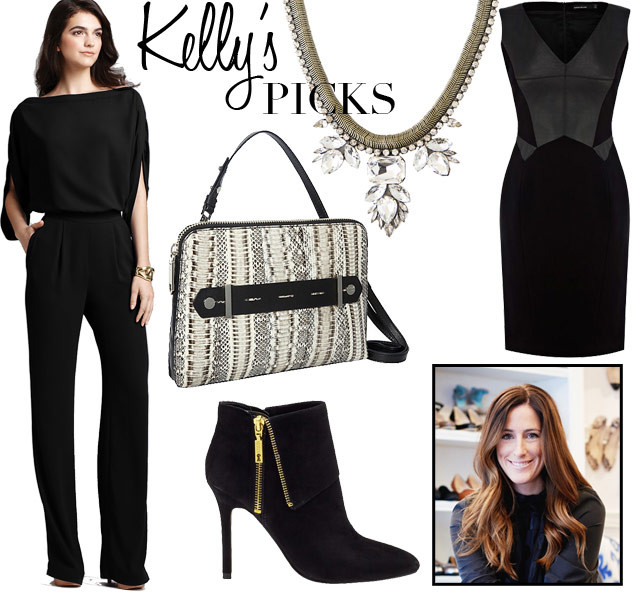 "My
fall wish list is quite long, because I am obsessed with absolutely
every trend this fall: the dramatic deep tones, leather everything,
booties, and statement jewels. Plus the party attire—hello, jumpsuits
and skater skirts!"
1) "Let's start with the
tootsies and work our way up. It is the year of the bootie, so get your
boo-tay on board. During the day I'll be rocking the Loeffler Randall
Frankie bootie ($425), but for my night look I must have these Ivanka
Trump Mina booties ($185)." Both available at Bishop Boutique.
2)
"Whoa, leather! This great dress by Karen Millen
with leather detail will be mine." $299 at Bloomingdale's.
3)
"Can we all take a collective sigh for the jumpsuit? I am
literally running home to my mailbox every night praying that my
backordered DVF Lucy jumpsuit has arrived. Y'all will see me doing
cartwheels down King Street when it finally shows up."
4)
"Statement jewels are a great way to top off any look. My favorites
pieces are Loren Hope's Carina necklace ($165) and Perla earrings
($138)—they give you that ooh-la-la moment." Both available at Bishop
Boutique.
5)
"My bag of choice would be the Milly Watersnake crossbody, which can
quickly be ready for a night out on the town by removing the strap!
Total clutch move." Milly bag, $301.50 at Amazon.
Emily Yeskel Rubin, manager and buyer at Wink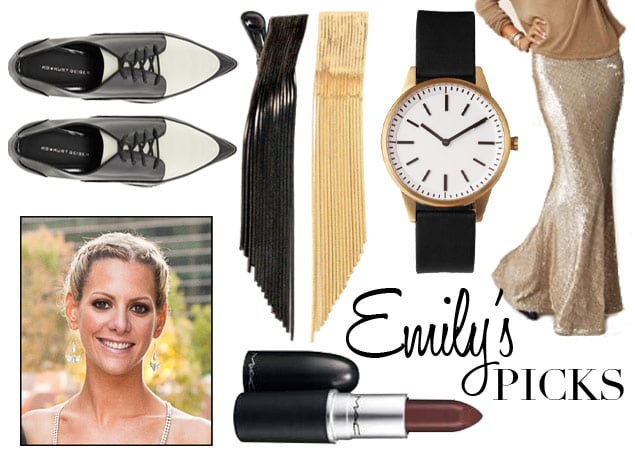 1)
"I'm really into menswear and always have been. I love oxfords, brogues,
and Chelsea boots. I have always worn a man's watch; I like it to make a
statement." KG by Kurt Geiger Leila oxfords, $213.58 at Asos; Uniform
Wares 250 Series Steel watch, $630 at Mr. Porter.
2) "This Line &
Dot sequin maxi skirt is awesome and is a really good price. It adds
flair to any outfit, and I plan on wearing it with a cool
graphic/concert tee." Line & Dot sequined skirt, $120 at Wink.
3) "I love oxblood! I am so happy it's fall so I can start wearing this matte lipstick." MAC lipstick in Diva, $15 at Nordstrom.
4)
"I am obsessed with jewelry from Iosselliani. I discovered it when my
husband bought me a necklace a couple of years ago, and I have not
stopped wearing it since. These earrings are so cool, and I love the
asymmetry of the black and gold—not to mention the fringe!" $179.05 at
Iosselliani.
Meg Biram, blogger at megbiram.com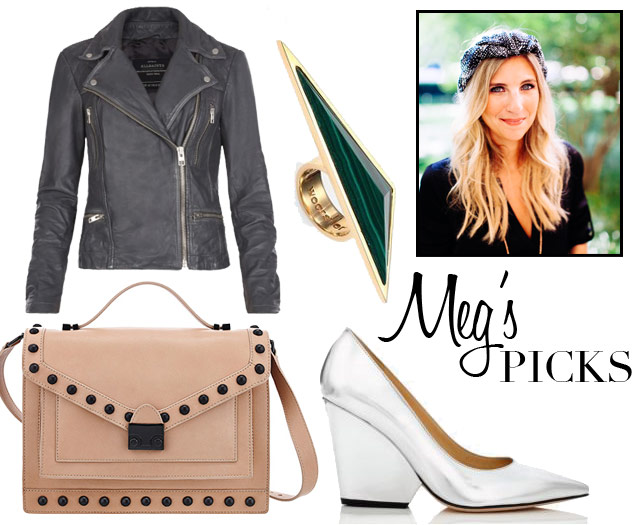 "My wish list is never ending."
1) Kate Spade silver Padme wedge heel, $328.
2) AllSaints cargo biker leather jacket, $525.
3) Kelly Wearstler Larisa gold and malachite ring, $295.
4) Loeffler Randall Rider bag in natural leather with black studs, $595.

Holly Thomas, DC editor of Refinery 29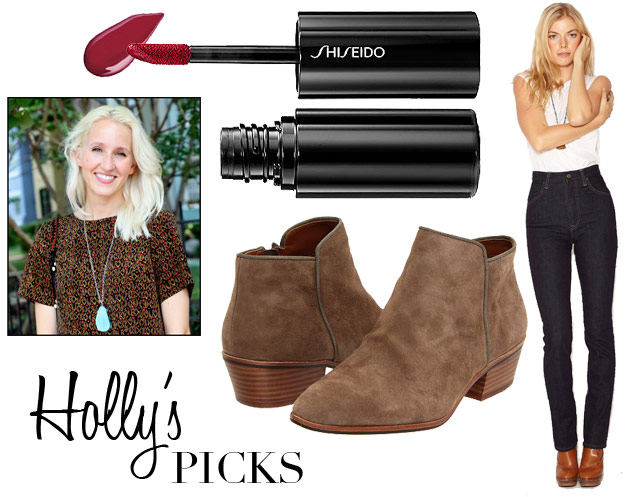 "I'm going back to basics for fall, so my list is pretty simple."
1) Imogene + Willie Elizabeth jeans, $225.
2) Sam Edelman Petty boots, $129.95.
3) Shiseido Lacquer Rouge in Drama, $25.
Marissa Schneider, senior curator at Gilt City DC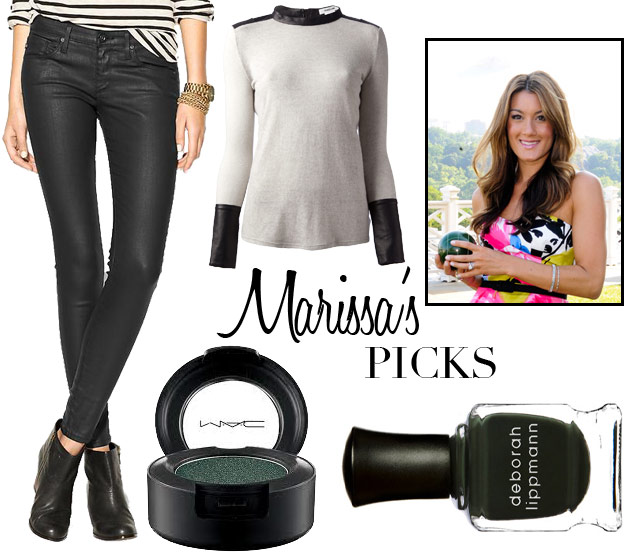 1)
"At the top of my list is a pair of coated denim—just need to find the
right fit! For a more practical purchase, I want a deep gray/midnight
tone. These are a dressier, edgier choice for me than regular denim, and
they'll take me from the daytime office to evening events when the
weather gets cold." AG Absolute coated skinny jeans, $205 at Piperlime.
2)
"Trying to infuse my look with fall details but not having low DC
temperatures yet to permit knits and boots, I've starting rocking deep
green details this season with nail color and makeup." Deborah Lippmann
nail polish, $16 at Amazon; MAC Indulge eyeshadow in Eat, Love, $15.
3)
"My wardrobe could use more leather—from full-on jackets (my favorite
transition piece) to dresses with leather accents or leggings with
leather patches." Helmut Lang leather-trim angora sweater, $345 at Saks.