Of the stylish power-fixer she plays in Scandal, Kerry Washington once noted, "All of her bags are Prada. Every single handbag—unless it's a flashback episode. And they're all stunning."
The DC native is no stranger to the Italian superlabel herself. From the custom fall '13 Prada gown (above) Washington wore to Scandal's season premiere to stylist Lyn Paolo's real-life purse that made it into the show simply because the actress loved it, it seems our girl is taking some style cues from her character.
So today we're offering an ode to the outstanding accessory that defines Olivia Pope style: the Prada handbag. From dark ruffles to sleek, structured pastels, here are five bags she's worn throughout the show's two and a quarter seasons—along with some more affordable look-alikes you can snag for yourself.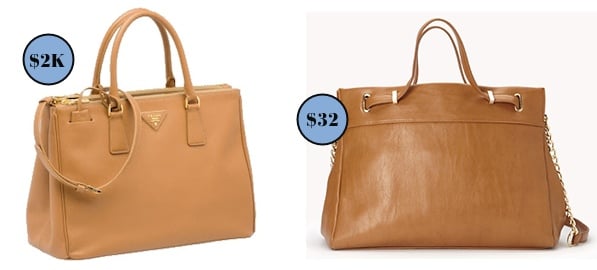 The bag (left): Saffiano Lux double-zip large tote bag, $2,100. The bargain (right): City-Chic caryall bag, $32.80 at Forever 21.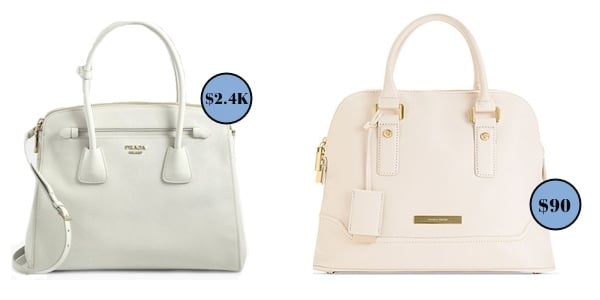 The bag: Saffiano Cuir large double-zip tote bag, $2,450. The bargain: Ivanka Trump Ava satchel in ivory, $89.99 at 6PM.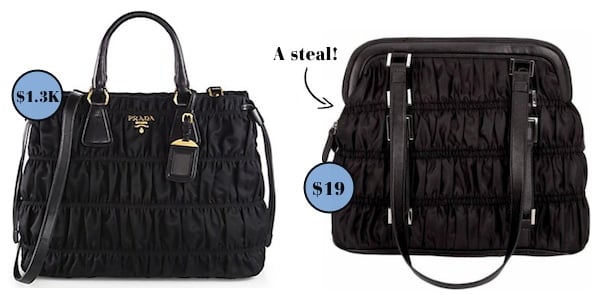 The bag: Tessuto Gaufre medium tote in black, $1,290. The bargain: Gigi Chantal black ruched shoulder bag, $18.99 at Amazon.com.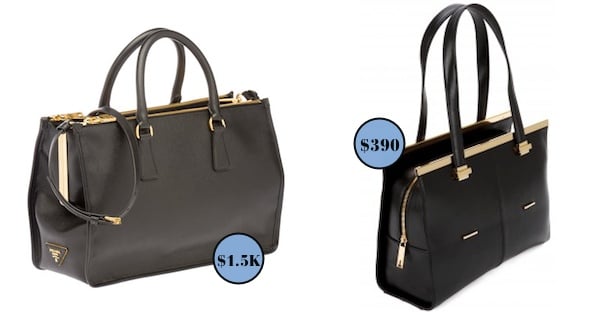 The bag: Vitello Daino East West satchel, $1,510. The bargain: Shapal metal bar tote bag, $390 at Ted Baker.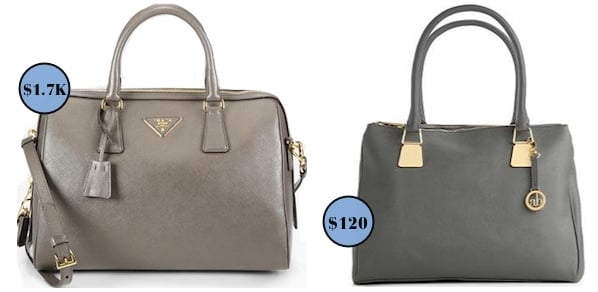 The bag: Saffiano Lux bowler satchel in Argilla, $1,650. The bargain: Audrey Brooke Emma double-zip satchel, $119.95 at DSW.
You Might Also Like: