The District will decide in early 2014 what to finally make of the Franklin School, the ornate but badly damaged 1869 building at 13th and K streets, Northwest, that has sat unused since 2008. Based on the four proposals that made the short list selected by the DC government, the historic school could wind up as a hotel, an art museum, or a hive of technology firms.
The designs were unveiled October 30 at a public meeting, and posted last week on the website of the office of deputy mayor for planning and economic development. City officials estimate it will cost at least $30 million to stabilize the structure before any renovations can be made.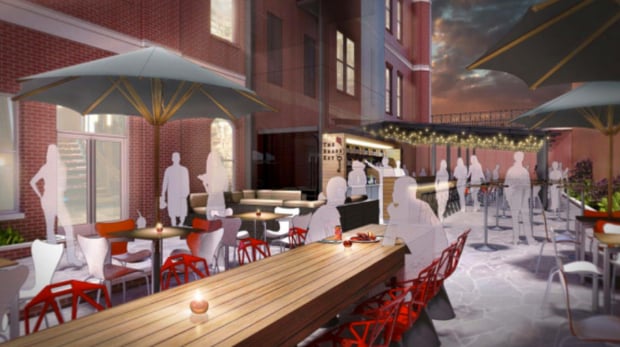 Douglas Development Corp. proposes turning the school into a boutique hotel called the Benjamin, to be managed by Gemstone and Kimpton. The planned hotel includes 40 suites, a high-end spa, and restaurants on the ground floor and penthouse.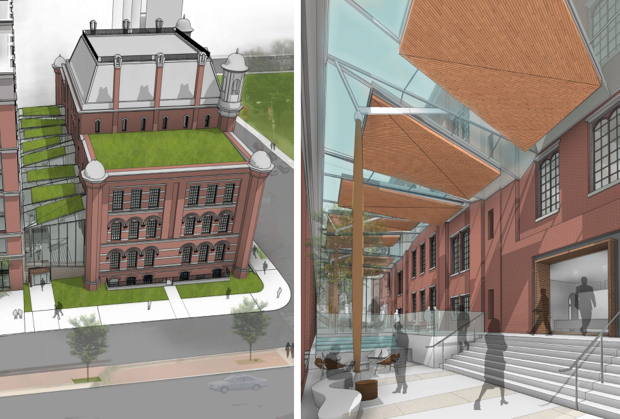 CoStar Group, the real-estate analytics company, envisions renovating the Franklin School into its "primary global technology research and development center," with room for 150 employees. The company's current headquarters are at 13th and L streets, Northwest. CoStar says it would occupy the Franklin School for 50 years, making improvements such as a plant-covered "green roof" and glass-enclosed "winter garden" on the ground floor.
A proposal from developer Eastbanc and the asset management firm Campbell & Company envisions a museum and performing arts venue called the Institute for Contemporary Expression, similar to New York's MoMA PS1—another modern art museum built from a Romanesque Revival school—and London's Tate Modern.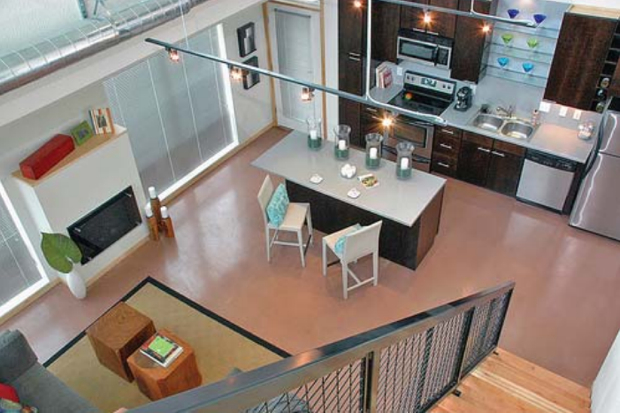 A team led by Lowe Enterprises and Bundy Development Corp. reimagine the building as a hybrid of working space for startup technology companies and living quarters for software engineers and designers. The ground floor would include meeting rooms and retail space. Most loftily, though, the Lowe-Bundy proposal projects that its Digital District makeover of the Franklin School would churn out between 2,700 and 4,000 jobs in its first five years.