On this evening, with a whiff of spring in the air, the crowd at Mio stands chest to chest at the bar, three, four deep, elbowing for a view of the World Baseball Classic championship match between the Dominican Republic and Puerto Rico playing on the TV. A swarm of business-suited executives and tweedy lawyers roars, slaps high-fives, and calls out for shots of Barrilito rum. In the lounge, young women cram thigh to thigh on the low sofas, balancing margaritas and mojitos, half listening to the wonks and political operatives plying them with attention.
But the real action is a few steps up, in the semiprivate mezzanine dining area, where the ball game is playing on a movie-size screen and white-clothed tables are grouped against the walls to make space for a standing-room-only crush of Latino insiders, several members of Congress and White House advisers, Democratic Party donors, and an assortment of hangers-on, many of them personal guests of Andrés W. López, a Puerto Rican lawyer and major fundraiser for Barack Obama.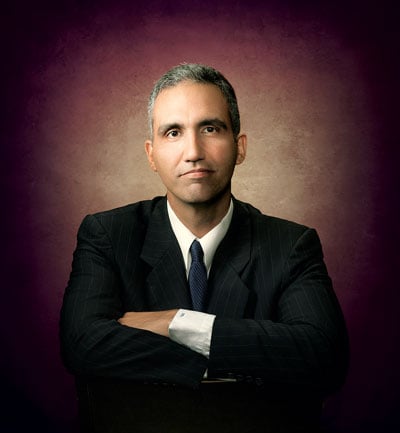 For months after the election, López was courted and toasted, his brisk rise in party politics celebrated in Latino circles. In a short time he had become a familiar face: He starred in and was executive producer of the first Latino inaugural celebration at the Kennedy Center, and in March he picked up an award for the Futuro Fund he cofounded with actress Eva Longoria and San Antonio businessman Henry R. Muñoz III. Together they had raised a record-breaking $32 million from fellow Latinos, a feat that proved to the political world that Hispanics could bring in the votes and, what's more, big money.
López is 43, with a steamrolling personality, Ivy League tailoring and boyish charm, two Harvard degrees, athletic six-foot-four looks, a picture-perfect family (a lawyer wife and three young sons), and a fast-track career that has him shuttling between San Juan and Washington, with side trips to Miami and Orlando. A certified up-and-comer in the Hispanic ecosystem of Washington, he could have any party room at the city's big-name hotels and just about any restaurant table. But Mio is special.
• • •
Everyone goes to Mio, people told me when I hit town last winter. A contemporary Latin American restaurant on a dull stretch of Vermont Avenue in downtown DC, it's a mini-power hub and party central, its booming popularity paralleling the rising wave of Latino high achievers in Washington's political culture.
Andrés López and Manuel "Pico" Iguina, Mio's owner, share interests beyond their place of birth. Iguina has fashioned Mio into a beehive where deals are transacted and connections made under the whir of piped-in Caribbean rhythms. He knows how to listen and how to keep his mouth shut. He works the house, bear-hugging regulars, cheek-pecking women friends, lingering with newcomers while keeping an eye on the busy open kitchen where his fellow Puerto Rican, Giovanna Huyke, the fiftysomething veteran chef, flutters from station to station.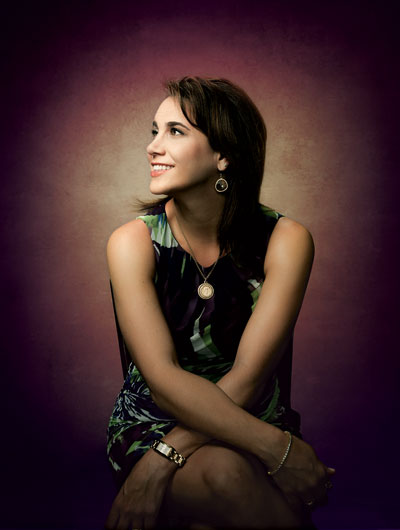 On any given day, patrons might include Ralph G. Patino, a trial lawyer and Futuro Fund board member; Representative José Antonio "Joe" Garcia Jr., a Miami lawyer who is former president of the Cuban American National Foundation; and Jose F. Nino, former United States Hispanic Chamber of Commerce president and a big fan of Andrés López.
"I'd back him for anything," Nino tells me, "Senate, Congress—you name it."
Iguina beams hearing this. He had spotted López early on, when López rustled into his restaurant with an entourage. Iguina offered him a regular table in a partly secluded corner, and López invited Iguina and his wife, Karla, a former travel-and-hospitality executive from Mexico, to the White House for a Christmas party with the Obamas.
"I felt very humble," Iguina says, trying to appear modest. The 52-year-old son of a prominent San Juan family, a college dropout and juvenile beach bum, he has come a long way from the kitchens of Georgetown restaurants where he got his start in his twenties.
"I loved chopping and cutting and serving—could do it for hours," Iguina says. After he learned the basics of the trade in Georgetown, he opened a place in San Juan with his savings and a little family money, got married, had two daughters, went broke, escaped for a year in a friend's 40-foot sailboat, then returned to Washington to start over.
With Karla keeping the books at the restaurant and keeping him in line, he's pretty much settled. They live near Alexandria with their 1½-year-old, Carlos Manuel, and have plenty of family around. His mother lives with them; Karla's mom, a physician, visits often from Chiapas, Mexico; his older sister lives in Silver Spring; and his two adult daughters, who work with him, live nearby. On Sundays, he kicks back at home, relaxing in the kitchen, cooking for friends, and, in summer, roasting whole pigs in a pit in his yard the way it was done in his childhood.
But his business antenna pings six days a week from morning to late night. He can smell a winner, and a phony. He can spot a big fish and the biting minnows around it.
"I put people together," he says. "That's what I do. I am the kitchen, and I am the front of the house. I am everything."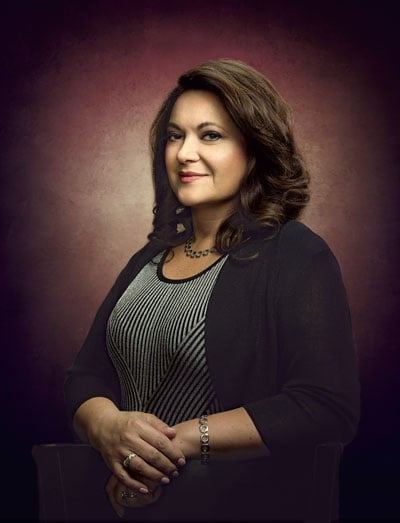 Manuel Iguina and Andrés López personify a defining moment, as an ascendant generation of Latinos—ambitious, affluent, sophisticated—is becoming increasingly influential in politics, government, and the private sector.
The 2012 presidential election was a tipping point.
Latinos played a crucial role in President Obama's reelection, giving him 71 percent of their vote and contributing tens of millions to his campaign. They also helped elect a record number of Latinos to Congress. A total of 37 Hispanics serve in the current Congress—four in the Senate and 33 in the House. Among them are several young Democratic stars, including Representative Joaquin Castro of Texas, a newcomer to the House and the twin brother of Julián Castro, the mayor of San Antonio; Representative Garcia, of Miami; and Michelle Lujan Grisham, the first New Mexico Latina to serve in the House.
But Latinos are also leaving their imprint on the Republican Party. Senator Marco Rubio of Florida and Senator Ted Cruz of Texas, both Cuban-Americans, are on everyone's shortlist of potential 2016 presidential candidates.
National numbers tell part of the story. Hispanics are the largest minority and the biggest driver of the nation's population growth. The country's 53 million Hispanics make up 17 percent of the total population, but that number is expected to grow to between 26 and 29 percent by 2050, according to the Pew Research Center. Latinos make up 10 percent of voters, according to Pew, and that figure is expected to double within a generation. Immigration reform could boost the total share of Latino voters if the 11 million immigrants living in the United States illegally become eligible for citizenship.
Right now, Hispanics are positioned to decide elections across the board—in heavily Hispanic blue states, in battleground states, even in red states like Texas. They could nominate and help elect a Latino President or Vice President as early as 2016.
Meanwhile, corporations are taking note of Latino buying power, estimated at $1 trillion annually. Advertisers spent $4.3 billion to reach Hispanics in 2010, according to the Association of Hispanic Advertising Agencies. In part because of those numbers, Univision teamed up with ABC News to create a cable channel called Fusion that premiered on October 28, catering to English-speaking Latinos. ABC and Univision executives are betting on the fast-growing demographic of young Latinos—especially second-and-up generations of 20-to-30-year-olds who prefer to speak English and are assimilating into the mainstream faster than earlier generations.
The ABC-Univision team appears to be on the right track. According to Pew, second-generation Hispanic immigrants follow the same patterns as previous immigrant groups: making higher incomes, graduating from college, owning homes, speaking English.
And though the immigration debate has consumed media and political attention for at least a decade, immigration is not the top issue for the majority of Latinos.
"There are many folks who want to paint the immigrant, the illegal-immigrant experience, as the Latino immigrant experience," says Mark Hugo Lopez, director of the newly renamed Pew Research Center's Hispanic Trends Project and a grandson of Mexican immigrants. "But that's not the experience of all Latinos."
• • •
Conflicts over identity run deep.
A 2012 Pew survey showed that 40 years after the federal government coined the terms "Hispanic" and "Latino," many prefer to identify themselves by their family's country of origin. Other studies, focusing on Mexican-Americans, the US's largest Hispanic group, suggest that a sizable number of third-and-up generations, especially well-educated high-earners, don't identify as Latino or Hispanic. Researchers call this trend "ethnic attrition," and it concerns activists who worry about preserving their roots and language. Few talk candidly about differences in social status and class or sensitive issues about color, cultural and physical traits, and ancestry.
At what point do Latinos become plain old Americans?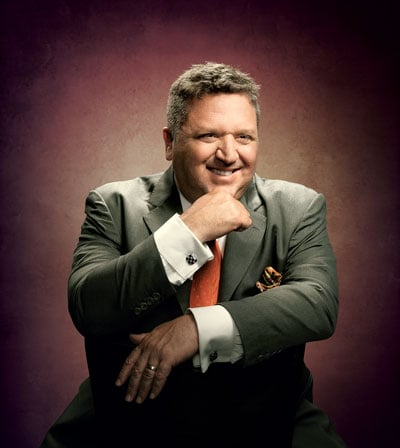 Susan Isabel Santana, a Mexican-American lawyer and assistant vice president for federal relations at AT&T, says: "As a Latina, my journey has been like a bridge between different worlds where I can confidently traverse from one side to the other. The main similarity that unifies rather than divides Latinos—especially professionals from second and third generations—is the ability to move between different worlds and the fact that we remember and respect the struggles of the generations that preceded us."
Like many other Latinos, Santana, a lobbyist who is a graduate of the University of California at Berkeley and UCLA School of Law, has climbed up the framework of minority affirmative-action policies, grants, internships, and scholarships. This infrastructure is highly concentrated in Washington, the nation's clearinghouse for all sorts of minority-minded nonprofits, nongovernmental organizations, think tanks, research centers, foundations, and institutions.
Washington's Latino population is among the nation's most educated and most prosperous. The region has 807,000 Latinos in all economic levels. Many are low-wage immigrants from Central America. But Washington also has a greater share of Latino college graduates and perhaps a larger Latino middle class and upper-income professional class than almost any other metropolitan area.
Mark Lopez—who grew up in a Chicano neighborhood east of Los Angeles, graduated from Berkeley, and earned a doctorate in economics at Princeton—has lived in Washington since the mid-1990s. He's now 46, on a panel at the National Academy of Sciences, and a much-quoted Latino expert.
"It's one thing about Washington," he says. "For many Latinos, this is where opportunity exists. This is where you come if you want to have influence and have an impact."
Susan Santana, an old friend of Mark Lopez's, puts it this way: "We are not only sitting at the table now but in some cases leading the table discussion. As a Latina, I feel I can influence policy, and at times politics."
Washington is a small pond. Latino circles overlap, interests crisscross, and goals merge or clash. The Latino elites here watch out for one another, promote and befriend one another. Their tracks lead from one to another and back again.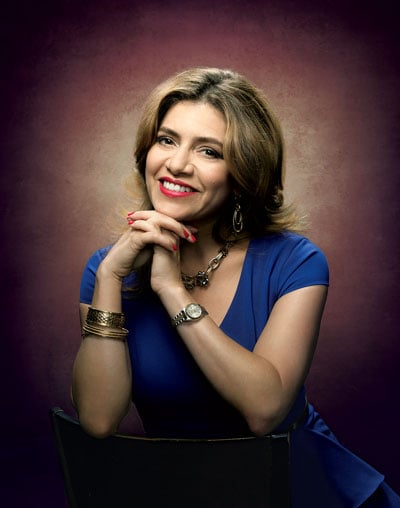 Wearing a form-fitting indigo Chanel-style suit and in high heels, her dark hair framing a tan face and brown eyes, Susan Santana bounds up from behind the massive wooden desk in her large, sunlit office on the ninth floor of the AT&T building in DC. She offers me coffee, a seat on a sofa, and her complete attention, leaning forward on a chair. Her legs are crossed, her hands clasped, her fingernails manicured in enamel red.
Santana has Sofía Vergara looks, without the actress's silly batting eyelashes and puckering lips, and Facebook chief operating officer Sheryl Sandberg's intense focus. She's tightly wound, telegraphing executive confidence and impatience with small talk. A series of nervy decisions have landed her in the upper levels of the corporate world.
Her marriage to Bert Gomez, a Cuban-born senior vice president for government relations at Univision, brings together a bipartisan couple—he a moderate Republican, she a middle-of-the-road Democrat. They wine and dine stakeholders and colleagues several times a week at Mio, Charlie Palmer Steak, Fiola, and Central Michel Richard; contribute to congressional campaigns and serve on the Congressional Hispanic Leadership Institute; and live with their seven-year-old son, Eric, in McLean, where they entertain friends on weekends.
But they're not trust-fund babies. They're up-from-the-ground, self-made overachievers with advanced degrees.
"I am probably one of the highest-ranking Cuban-American lobbyists," Gomez says over lunch at Charlie Palmer. He's looking sporty in an Italian-cut dark-brown jacket and crewneck sweater his wife picked out for him. His office, a set of contemporary minimalist rooms where no noise penetrates, is several floors up in the same building, a three-minute walk from the Capitol.
Gomez and his parents left Havana on a Pan Am flight in 1970. "We came to Miami because you always go where you have relatives. My father didn't have the resources to start a business, but he knew mechanics and became an auto mechanic, spent 30-plus years at Miami Lincoln Mercury." Gomez's parents, now retired, still live in Miami's gritty Hialeah area.
"They sacrificed everything to get me through college," he says. Gomez made it through the University of Miami, answered a newspaper ad, and became a sales rep for Dow Chemical Company: "I started working my way and learning corporate America."
After five years with Dow Chemical in Florida and South Carolina, he quit and started a big job, lobbying for R.J. Reynolds. After nine years, he drove a U-Haul north to work for the company from Washington. His office was at the Willard hotel: "Imagine, a little Cuban at the Willard!"
He knew what he had going for him. "I was a networking kind of person and had good instincts," he says. "Lobbying is all about good instincts. You know when walking into a room who are the Democrats and Republicans. You can't learn that."
From R.J. Reynolds, it was on to Univision.
• • •
How Susan Santana got to this point is something of a telenovela. Her father was born just outside Guadalajara, in western Mexico, her mother in the western state of Sinaloa, a place now best known for drug cartels. Somehow those two found each other after they both arrived in Chula Vista, California, a border town south of San Diego. He had only a high-school education but enlisted in the Army and got training in electronics and his naturalization papers.
Her father repaired TV sets; her mother was a beautician. Susan didn't lack for anything and considered herself middle class. All that changed upon her parents' divorce when she was 13. Her mother had to scrape to support three children. Susan helped at home and bagged groceries for a few dollars an hour, but school was her salvation.
"I knew I was different," she says. "I was pulled out of regular classes since I was in fourth grade and put into special classes." Principals, teachers, and her mother encouraged her to apply to some of California's top public colleges, including Berkeley and UC San Diego. Her mother expected her to stay in San Diego, but to her surprise she was accepted at Berkeley, the best school.
She was smart and lucky. While many of her girlfriends stayed in Chula Vista, she was headed to Northern California and, she dreamed, law school. She first knew she wanted to be a lawyer when a Latina attorney gave a speech at her high school. "There was this Latina woman. She looked like I could be her. She really was a turning point."
Berkeley was a second turning point.
Santana was enrolled in a weeklong "bridge program" to help prepare disadvantaged minorities. "A lot of it was mentoring and setting up study groups," she says, which helped her maneuver around Berkeley. But she got pressure from militant Chicano students to join their protests. When she refused, they questioned her. "Was I poor? Did I come from the barrio?" They doubted she was Mexican enough.
"I didn't grow up with wealth," she says, "but that wasn't my thing. What do you join at a huge university? I joined a sorority."
She pledged Alpha Gamma Delta, a mainly Anglo group that had approached her: "It was the first time that I learned about the different classes, and that was another turning point—for the first time, I was involved in elite circles. I even learned etiquette, on which side of the table to put the forks and the spoons."
She spent her junior year in Madrid, studying Spanish literature and political science and traveling through Europe. The girl from Chula Vista had transformed herself.
After Berkeley, she worked as a bilingual teacher in San Diego for two years and applied to law schools—UCLA, San Diego, Berkeley, Michigan. Berkeley waitlisted her, and she chose UCLA. She was 24 and could not have imagined the changes in her life—and the success—the next 20 years would bring.
"Bert and I are lobbying in the halls of Congress, we are helping manage McLean's Little League teams, and we are mentoring the next generation of young people," she says. "We are a new breed of Americans."
Santana's bravura has nothing over her friend Cristina Antelo, a spirited, smooth-talking lawyer who, at 36, has already spent four years navigating the halls of the House and Senate for one of Washington's most influential lobbying and public-affairs firms, the Podesta Group. Founded by brothers John and Tony Podesta, the firm has close ties to the Clinton and Obama administrations and can hire just about anyone it wants.
Landing the lobbying job was a coup in a skyrocketing career that started at Goldman Sachs, where she was an investment banker, and DLA Piper, the giant law firm where she represented clients targeted by congressional investigations as well as litigation, tax, and trademark issues.
Antelo strides in high heels across the Podesta Group's white, modernist offices. Trim and swathed in a black sheath, she apologizes for being minutes late, offers coffee and water, takes a seat in a stark, glassed-in conference room, and launches into the story of her ascent from Texas to Washington.
Born in Dallas, she's the only child of a middle-class Cuban couple who met at a five-and-dime and divorced when she was two. She and her mother, who was diagnosed with multiple sclerosis when Antelo was nine, lived in Cedar Hill, a predominantly African-American and Hispanic town near Dallas. Antelo was a gifted student and, in the seventh grade, was asked to participate in a student talent search. She took the SATs and scored high enough to gain the attention of an organization called A Better Chance, which places minority students in top college-prep schools. She was offered a full scholarship at the Brooks School, a boarding school in North Andover, Massachusetts.
"They were including airfare to and from breaks, money for laundry, money for food—they basically paid for everything," Antelo says. When she started her sophomore year, "I was wearing fuchsia and green, and I had big hair. I didn't have a winter coat, and everyone at Brooks wore gray and hunter green, very conservative. Here I was, wild and colorful with my big hair. I didn't fit in at all."
The school had few minority students, and she joined a support group. "In hindsight, that was to my disadvantage," she says. "I started school with a group of friends who were people of color. We thought, 'The white kids don't like us' and 'So-and-so is really racist,' and that closed my mind. It took me a while to get over this."
Three years later, in her senior year, Antelo was a prefect, working with the student body and the faculty. "There was a huge transformation for me," she says.
She learned to use chopsticks, went surfing in New Hampshire in freezing water, and decided she wanted to be involved in politics. So she applied to Georgetown, got scholarship money, packed her bags, and became a Hoya. After college, she took a full-time job at Goldman Sachs. She transferred to the Los Angeles office in the early 2000s.
"There I had my epiphany," she says.
One day on the trading floor while talking to a client on the phone, she noticed the news flash that Elian Gonzalez, the Cuban boy who had been living in Miami with relatives, was being returned to his father in Havana.
"I wanted to pay attention to that. I wanted to think about politics and policy issues," she says, "and not be looking up prices for some rich guy."
Antelo quit Goldman, applied to law school at George Washington University, and returned to DC. She dove into politics, did a legal fellowship in the Senate with the Democratic Steering and Outreach Committee, and was put on a Latino-outreach team, the sort of job that has launched several Latino careers here. Soon she had a bigger job, with DLA Piper, in its governmental-affairs division. She was one of only three Hispanics, all Cuban-Americans.
"I left in 2010," Antelo says. "In Washington, the economy had hit law firms very hard. I never felt my job was at stake, but it became a very depressing place to be. They froze pay, they wouldn't pay bonuses, they tried to cut people's pay. I am not one of those lawyers who can only be a lawyer, so I started to look on the Hill, and I found the best lobby shop and came to the Podesta Group."
Today she makes more than a quarter of a million dollars a year and is married to a Ukrainian-Polish TV game-show director she met in Los Angeles. They have a two-year-old daughter named Havana and live in the up-and-coming District neighborhood of Bloomingdale. It's all nearly perfect. But there's an incident from her school days that stays with her.
"I didn't really understand it at the time," Antelo recalls. "There was a Caucasian student who carved the word 'spic' on his desk, and we had a school meeting about it. I had never heard the word before. I just assumed it was bad." Now, she says, raising her voice, talking rapidly, "I am a spic. I own the word. I won't allow someone else to ascribe to it a negative connotation. We are the most hard-working group of people I've encountered to date. We work two jobs, three jobs, do whatever to survive. If I needed a job, I would have no shame cleaning other people's houses. That's how I was raised."
Later, responding to a question about Latino influence, Antelo says, "We need more Latino lobbyists. We need more Latino representatives in Congress. I'm doing what I can to make it happen. Latinos have to be taken seriously. Latinos have to hold serious positions." She makes it a point to introduce her clients to Hispanic members of Congress and to bring Latinos into the pipeline, and she strikes back at anyone who suggests that Latinos have as many differences as similarities. "In my world in Washington, there are many similarities: hard work, strong values, accomplishments across the board. We have the same goal."
• • •
Slowly as it may seem to Cristina Antelo, Latinos are making their presence known in and out of government. Their numbers are inching up in key positions in the White House, on Capitol Hill, and in federal agencies.
At the intersection of the public and private sectors, there are established players such as the political strategist and commentator Maria Cardona, a respected voice on health care, gun control, immigration, and other issues; Janet Murguía, president and CEO of the National Council of La Raza; and Lorena Chambers, head of Chambers Lopez Strategies, the only Latina—and one of only two women—to have produced television commercials for a presidential campaign.
Direct and effusive, with the self-confidence of a veteran of many struggles, Chambers makes it clear she's 100 percent Latina despite her surname, which came from an English ancestor who settled in Mexico. We're meeting for the first time, checking place cards and shaking hands across a long, white-clothed table at the star-powered Women in the World dinner at Lincoln Center in New York. Chambers is seated across from me, and I can see right away that she's a bundle of excitement, anticipating her own appearance the next day on a panel before an audience of 2,000 women.
The following morning, she's onstage with Eva Longoria, talking about Latina power. Chambers gets off to a rousing start with an off-the-cuff remark that the nomination of Hillary Clinton for President in 2016 would turn even Texas into a blue state. She gets a huge round of applause. Longoria, who is far more serious than the vapid Gaby Solis she played in Desperate Housewives, reveals that she didn't speak any Spanish until she had to learn it for a role, even though she grew up near the Texas border and is a ninth-generation Mexican-American.
Chambers, with Longoria nodding in agreement, makes the sharpest comment, saying that immigration isn't a big issue for her, that it doesn't affect her personally, but that she supports all Latinos and immigration reform.
Weeks later, over dinner at the rowhouse she and her husband, Ambassador Luis CdeBaca, have renovated in Georgetown, she elaborates. She says that anti-immigration arguments are insulting, especially the slurs against immigrants who are in the country illegally. Even when the jokes and smears aren't directed at affluent Latinos like her, she says, "it offends me when people insult Latinos—any Latino."
Chambers has every reason to be sensitive. She brought herself up from a middle-class Los Angeles neighborhood to UCLA and the University of Michigan, where she received a master's degree in history and feminist theory. She boasts, defiantly, about her Chicano background and Mexican ancestry and doesn't miss a chance to define herself as a Latina. She uses her background in her work for pro-Obama groups like People for the American Way and Priorities USA, creating Spanish-language advertising in battleground states.
But she's not entirely happy with the marketing strategy. With new generations of Latinos who prefer to speak English and who know little or no Spanish, she wants to broaden English-language media campaigns targeting Hispanics.
Her husband, an ambassador-at-large and senior adviser to the Secretary of State, coordinates federal programs in the global fight against modern-day slavery, traveling the world and managing foreign-assistance programs of approximately $30 million dollars annually. He was appointed by President Obama in 2009 and served under Hillary Clinton. A framed photograph of CdeBaca and Clinton, signed by her, rests on the exquisite mantelpiece in their living room.
The ambassador, who is a handy cook—he prepared our salmon dinner—and a connoisseur of fine tequilas, has a law degree from Michigan and a bachelor's from Iowa State University, where both of his parents taught. But the true family calling is cattle ranching, a 450-year tradition dating back to what's now New Mexico, where his family has had a long history of public service. He followed in those steps when he applied to the Department of Justice honors program and was accepted straight out of law school.
One of Washington's power couples, Chambers and CdeBaca are familiar faces in the busy whirl of the capital's diplomatic circuit, hosting intimate dinners for ten at their home and on occasion throwing a blowout party, as they did last Christmas for 75 of their closest friends. With a combined 38 years in Washington, they have hundreds of friends, acquaintances, and contacts, and in a city where power and politics often define people's worth, they have made it.
This article appears in the December 2013 issue of Washingtonian.