When MaiLien Le met Michael Cassesso Jr., she admits she thought he was "a little dense." After the two connected through the dating website Plenty of Fish, Michael, intrigued by MaiLien's love of graphic novels, asked her to meet him at the Smithsonian Carousel on the Mall. "While waiting, I received a phone call from Mike saying he thought they moved the carousel because he couldn't find it," says MaiLien. "After a few hours with him, and after figuring out that he had recently moved to the city, I was charmed by his Boston accent and spontaneity." Michael, in turn, fell for MaiLien's "nerdiness" and sense of humor. Their first date included a visit to the Smithsonian Air and Space Museum, followed by a paddleboat ride to the Jefferson Memorial and a long walk around the Mall.
Three years later, Michael, who now works in politics, wanted to propose to MaiLien by recreating their memorable first date. The problem? He had recently relocated to St. Louis, Missouri—so he enlisted a friend to help him simulate the date in his new environment. They started with a visit to a local museum, followed by a paddleboat ride in Forest Park. The date ended with MaiLien and Michael looking at the pictures they'd taken throughout the day, when a photo of a ring came up. "He asked me what I thought of the ring before pulling it out of his pocket and getting down on one knee to propose," says MaiLien, a project coordinator. "I was so stunned that I started crying immediately, barely managing to say yes through my tears of joy."
What this couple could not have anticipated was that their nuptials, planned for a year and a half later at the Jefferson Memorial, would fall victim to the government shutdown. With just a week's notice and guests flying in from all over the country, they quickly had to find a new space. "Thanks to the kindness of the Hill Center, we didn't have to look that far," says MaiLien. In addition to successfully pulling off a wedding in a new location, they also managed to get married on The Colbert Report's "2013 Government Shutdown Wedding of the Century," where Stephen Colbert officiated the ceremony.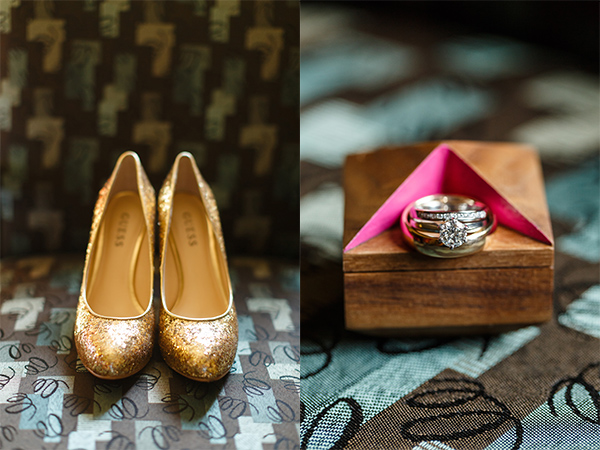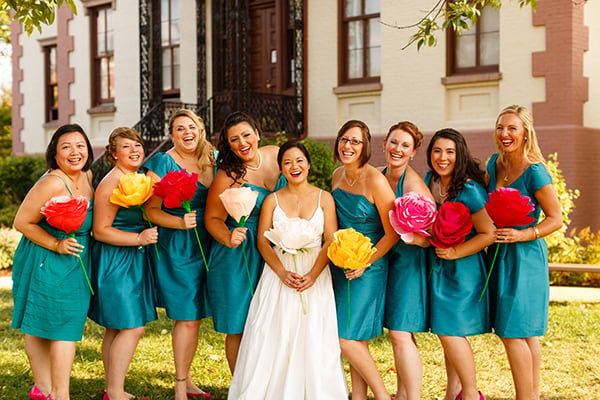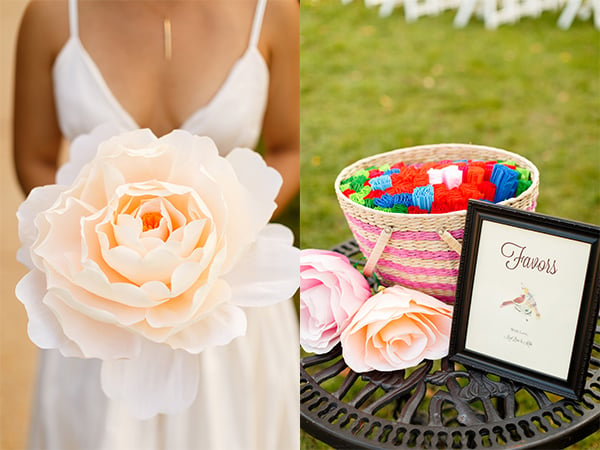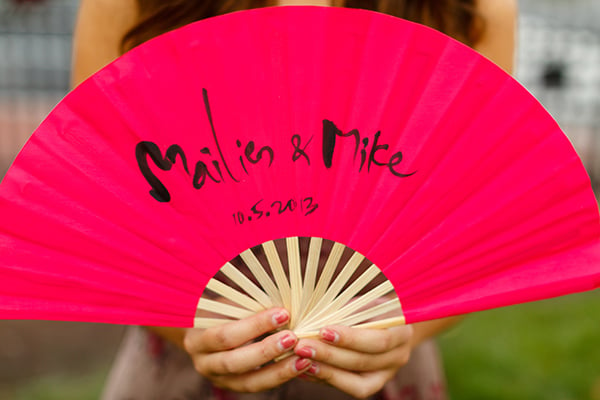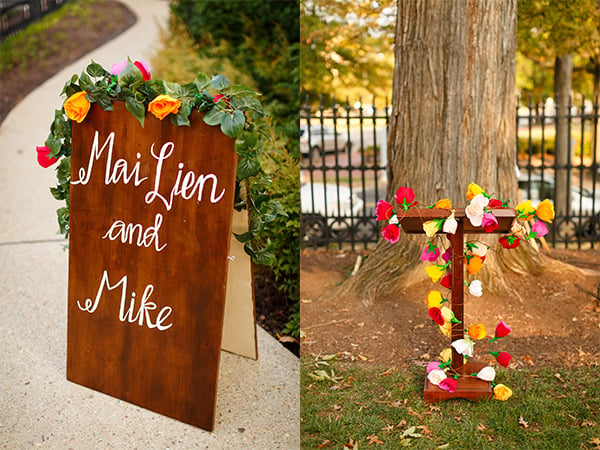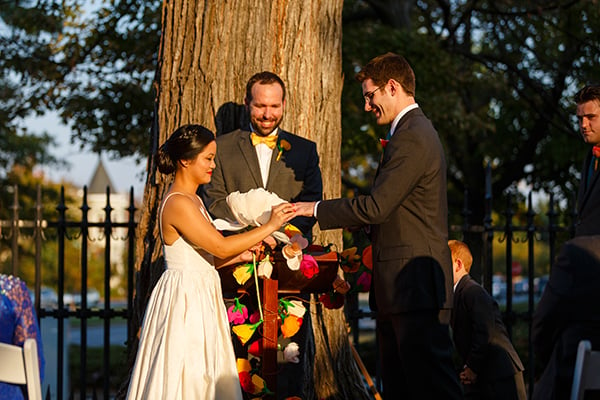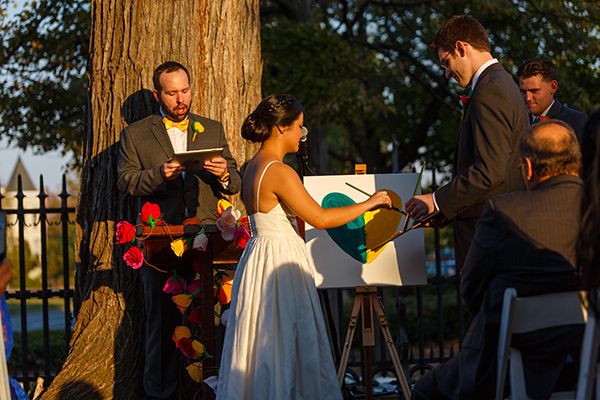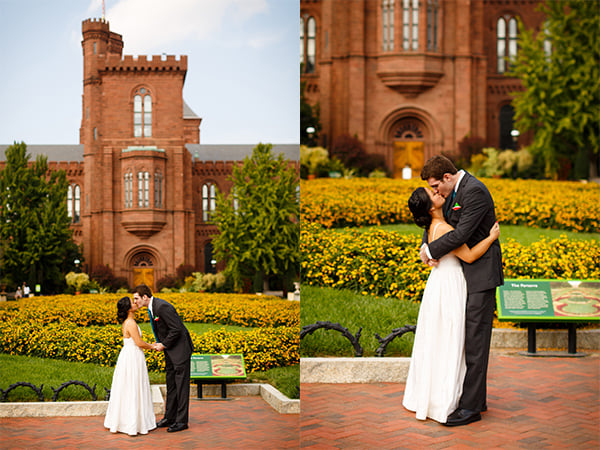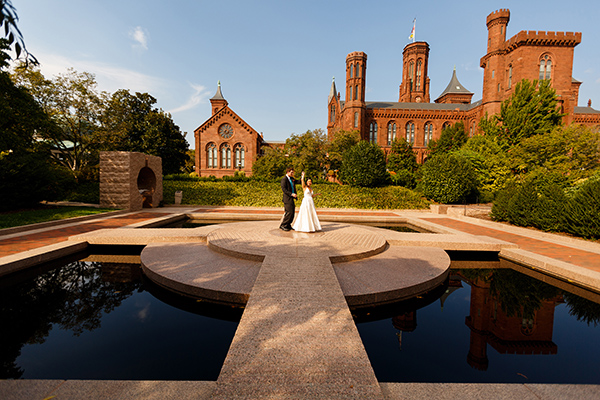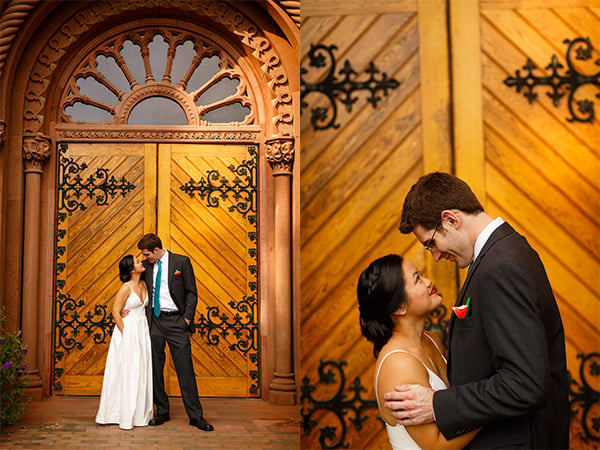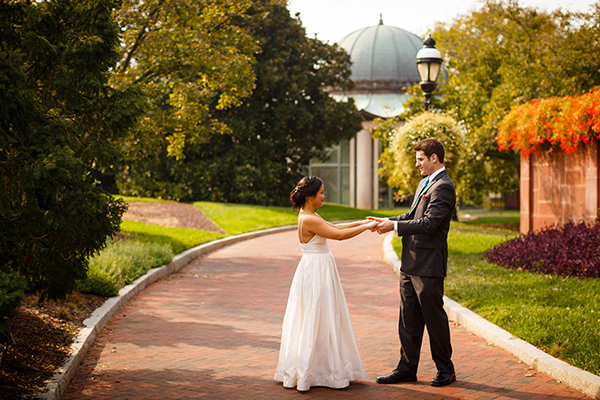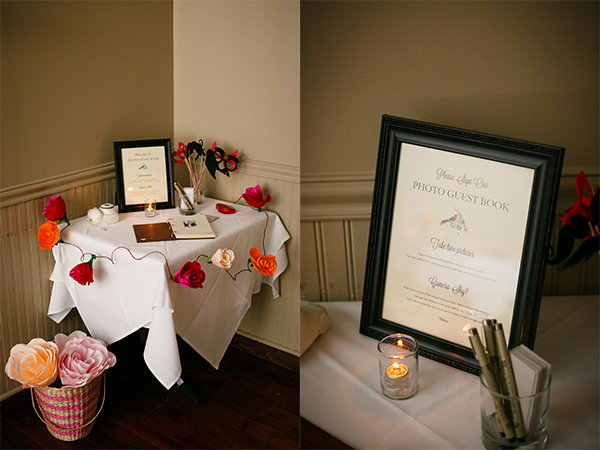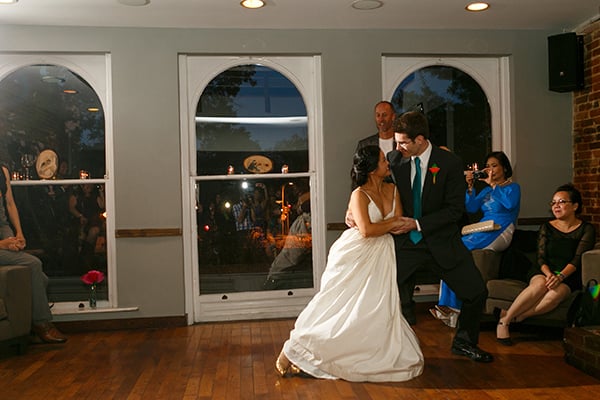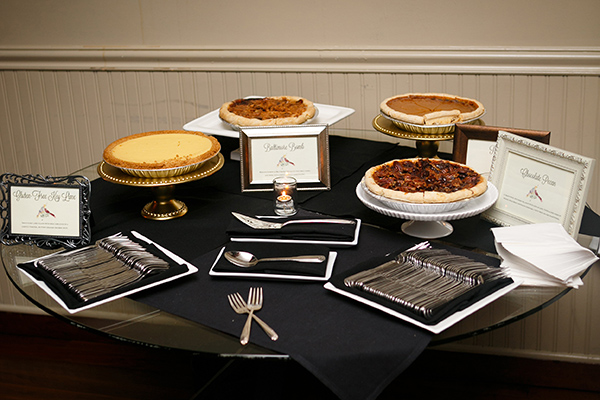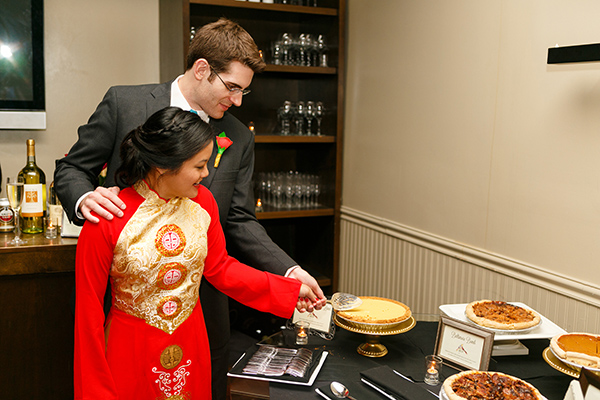 Details:
Photographer: Stephen Gosling Photography
Ceremony Venue: Hill Center at the Old Naval Hospital
Reception Venue/Caterer: Sonoma Restaurant and Wine Bar
Event Coordinator: Emily Dionne Events & Nuptials
Bride's Gown: J.Crew
Hair: Mickey Bolek, Michael Anthony Salon
Groom's Tux: Jos. A. Bank
Wedding Pies: Dangerously Delicious Pies
Pie Flavors: Baltimore Bomb, chocolate pecan, lemon chess, pumpkin, and gluten-free Key lime
Music/Entertainment: DJ Lil' Elle
First Dance Song: "Crazy Little Thing Called Love" by Michael Bublé
Dance Lessons and Choreography: Daria Zotova, Dance Factory
Invitations: One Handspun Day
Bride's Favorite Detail: "All of the paper flowers handcrafted by one of my bridesmaids and me."
Groom's Favorite Detail: "The choreographed first dance that we pulled off better than I could have anticipated."
Biggest Surprise: "Having the shutdown on one week's notice and having to scramble to find a new ceremony venue!"
Decor Details: MaiLien's mother had colorful fabric fans made with "MaiLien and Mike" handwritten on them by a friend.
Four Words that Describe the Wedding: Unstoppable, colorful, intimate, delicious
Honeymoon Spot: "We went to the Boar's Head Inn in Charlottesville for a short honeymoon and will be heading to Thailand, Vietnam, and Cambodia for our big honeymoon next year."
Where They Currently Live: Washington, DC