It's said that when penguins find their mate, they stay together for the rest of their lives. Perhaps Edwin Sherman and Priyanka Lamichhane—who met in 11th grade chemistry class and dated for 14 years—were penguins in a past life. "When a male penguin falls in love with a female penguin, he searches the entire beach to find the perfect pebble to present to her," says Edwin, a business owner. "This is Priyanka's all-time favorite animal fact—and it became the inspiration for my proposal."
The couple always knew they wanted to finish graduate school and start their careers before getting married. So, in May 2012, having accomplished those goals, they began to unofficially plan their wedding. Priyanka, a children's books editor at National Geographic, set her sights on an 1895 Cartier pavé solitaire engagement ring. "Even though Priyanka found a ring, I still wanted to somehow surprise her,"says Edwin. "I told her that unfortunately it was out of my budget. While she continued her search for a more affordable ring, I quietly purchased the Cartier."
On February 1, 2013, the couple woke up early for a veterinary appointment Edwin said he had made for their dogs. Shortly before the two arrived at the animal hospital, Edwin pretended to receive a message from the vet saying he needed to cancel due to the weather. Rather than go home, Edwin suggested they take their dogs for a walk at the nearby Black Hill Regional Park, a park near Germantown known for its lakeside beach made of pebbles—and, not coincidentally, the site of their first date.
As they walked along the snowy beach, Edwin reached down and picked a pebble from the ground. As he recited Priyanka's beloved penguin fact, he placed the pebble in her hand. "She looked so happy and said it was really sweet. She continued walking the dogs for several seconds before I said, 'Actually I have better pebble,'" says Edwin, who pulled out the ring box and got down on one knee. "She instantly recognized the Cartier box, and her jaw dropped." After a few speechless seconds, Priyanka said yes. Eight months later a secret-garden-themed wedding followed at Brookside Gardens.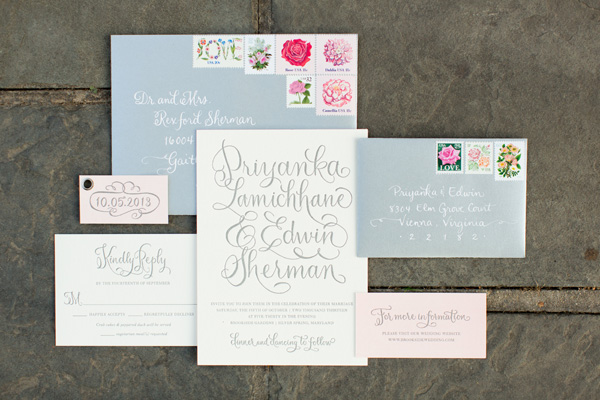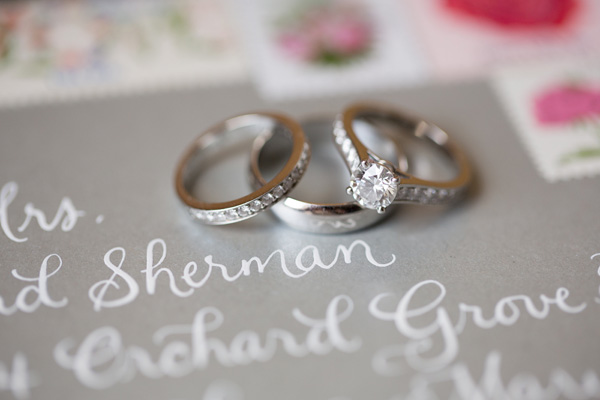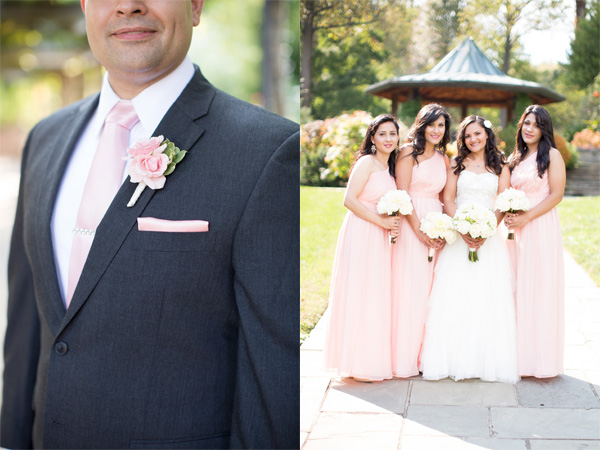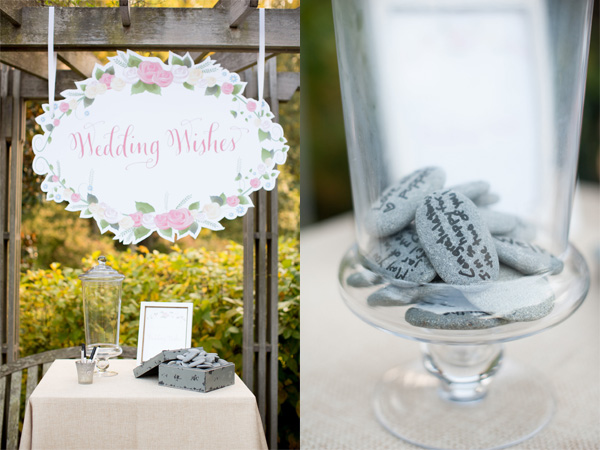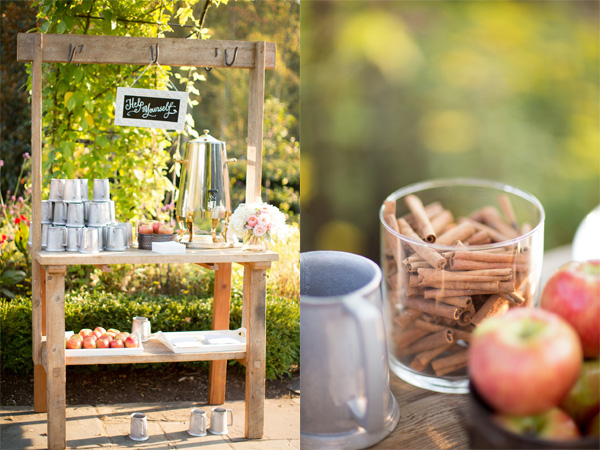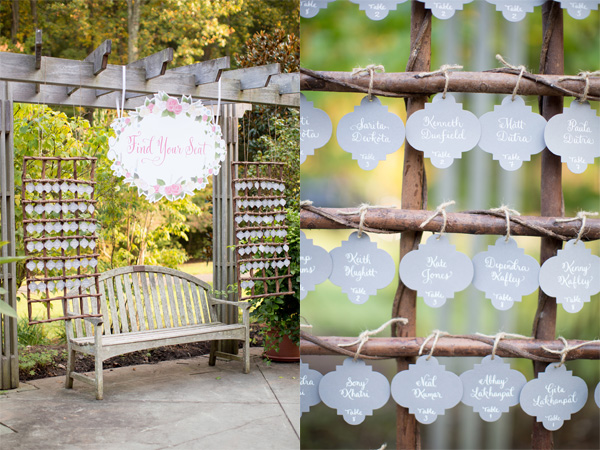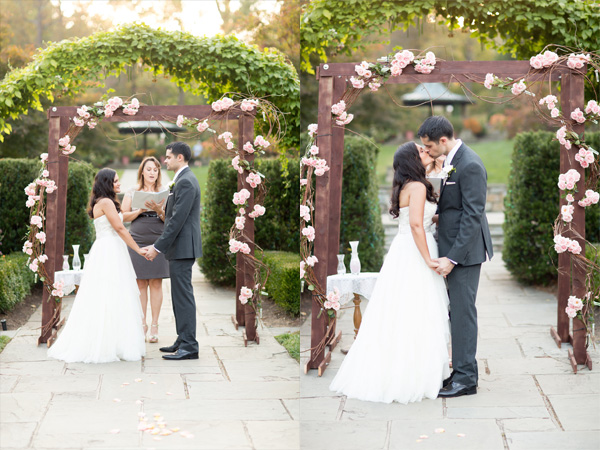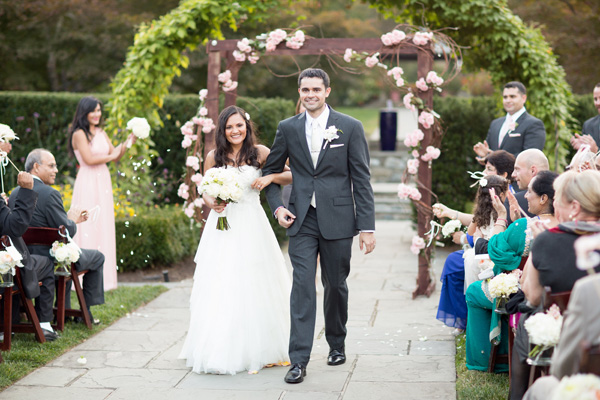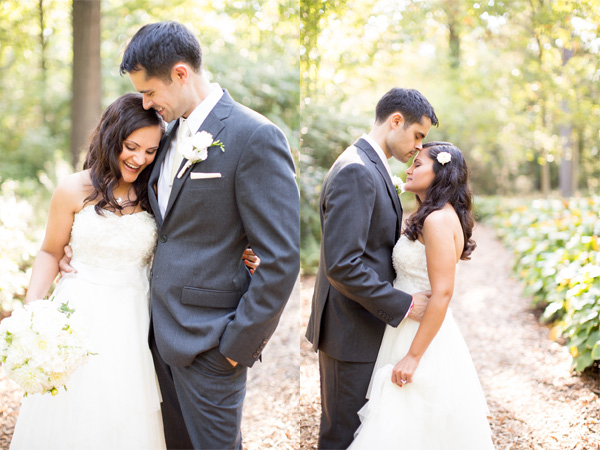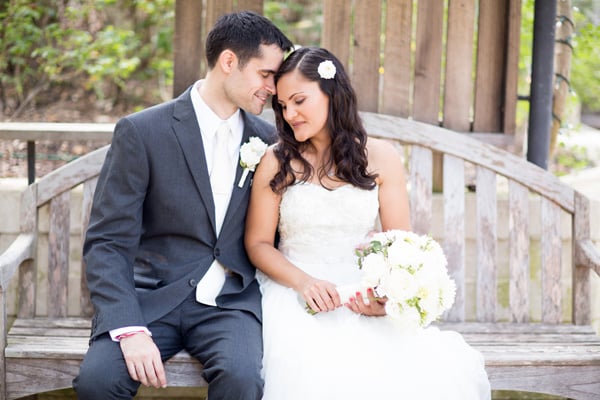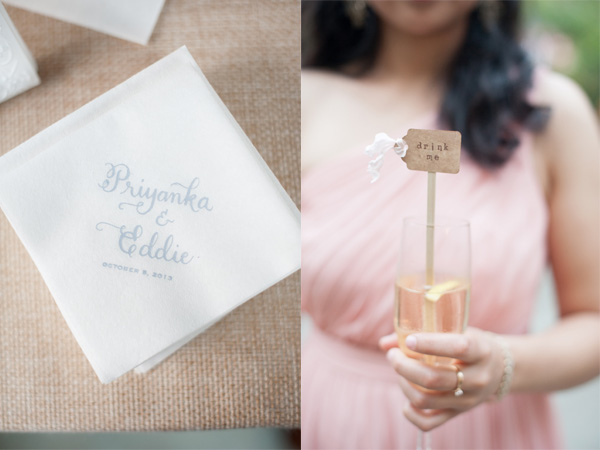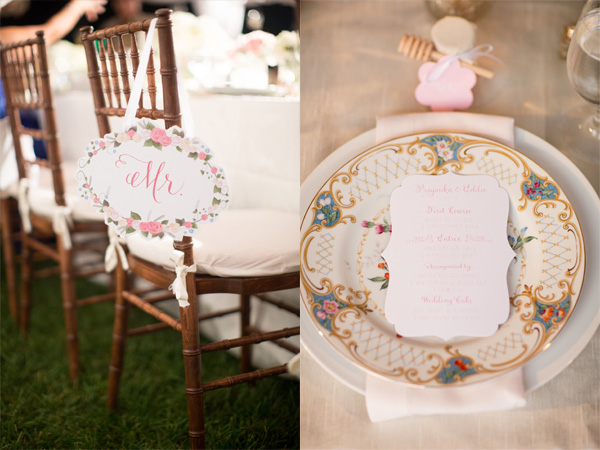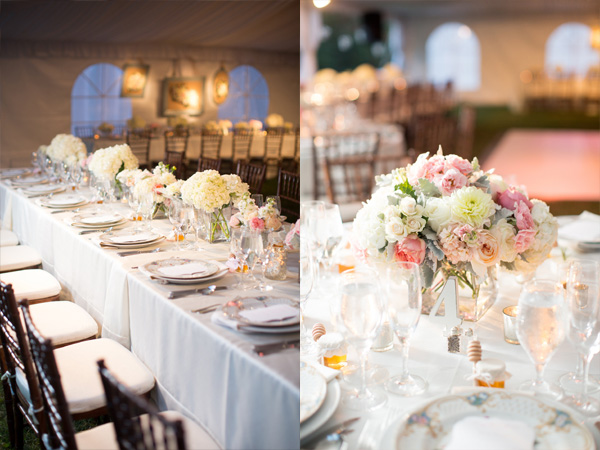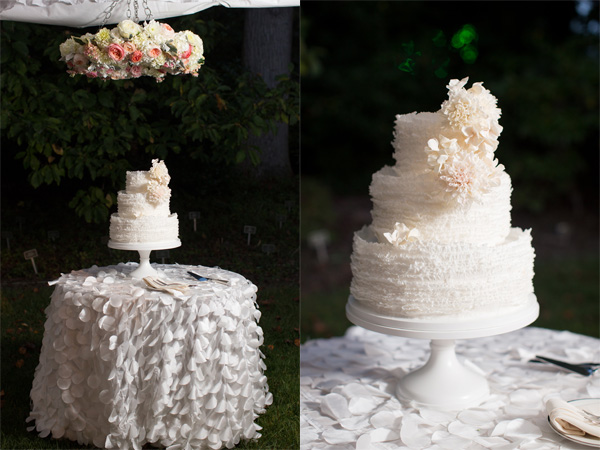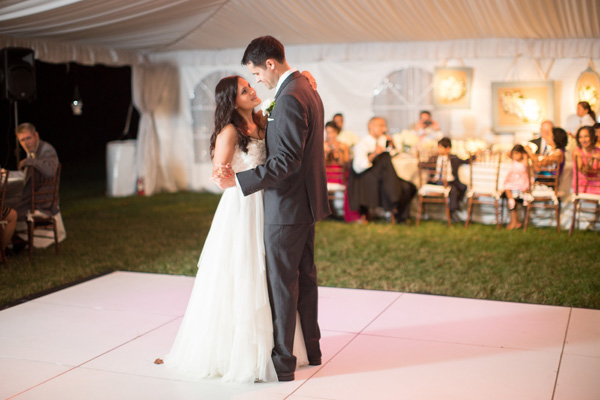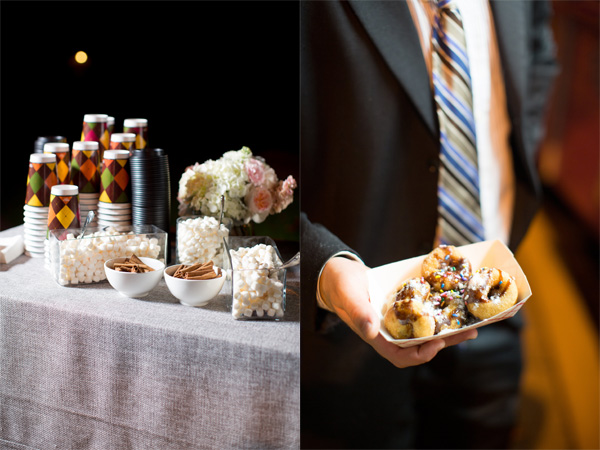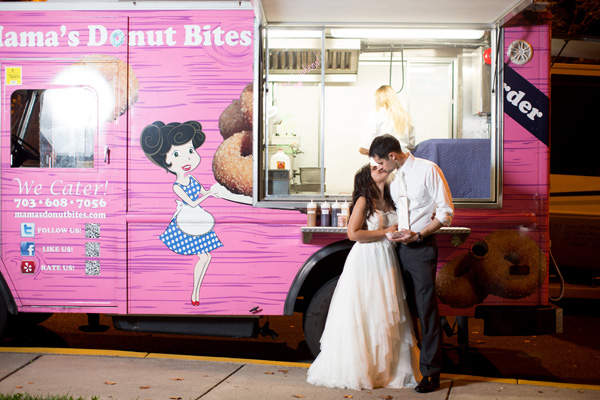 Details:
Photographer: Abby Grace Photography
Venue: Brookside Gardens. The groom celebrated his first birthday at Brookside and spent much of his childhood visiting the gardens. He brought Priyanka there for the first time in 2001 and they've been visiting regularly ever since.
Event Coordinator: Pam Barefoot, Atrendy Wedding
Bride's Gown: Global Bridal Gallery
Hair/Makeup: Katherine Patsas Nevitt
Groom's Tux: J.Crew
Rings: Cartier
Caterer: Main Event Caterers
Cake: Maggie Austin
Cake Flavors: White velvet with raspberry and vanilla-lime buttercream
Cocktail: St. Germain and Champagne cocktail
Florist: Toulies en Fleur
Flowers: Dahlias, hydrangea, and garden roses in shades of cream and blush
Music/Entertainment: Chris Dunn for ceremony and cocktail hour, and DJ Norman Voss for the reception
First Dance Song: "Remember When" by Alan Jackson. "We've considered it our song since it was released exactly ten years before our wedding. We were fortunate to see Alan Jackson perform the song live four weeks before our wedding."
Invitations: Bella Figura
Calligraphy: Just Write Studios
Decor: Capital Décor & Events
Lighting: John Farr Lighting Design
Bride's Favorite Detail: "Our cocktail hour had a Wedding Wishes station, where our guests could write us a special message on a pebble. It was so sweet to see an aspect of the proposal included in our wedding."
Groom's Favorite Detail: "I loved it all—the calligraphy, the handmade signage, the Maggie Austin cake—but my favorite was the doughnut truck."
Biggest Surprise: "When we walked uphill from our cocktail hour location and saw our reception tent for the first time slowly emerge at the top of the hill, glowing against the starlit night and surrounding trees. There were no words. It was absolutely breathtaking."
Favors: Jars of local honey with a wooden dipper and a lid wrapped in cheesecloth.
Decor Details: "The ceremony entrance had an apple cider station. The cocktail hour location had a gazebo bar and four separate stations marked by large handmade signs reading "Sweet Memories," with photos of the bride and groom hanging from clotheslines; "Find Your Seat," with handwritten escort cards hanging from two wooden trellises; "Wedding Wishes," where our guests could write us special messages on pebbles; and a "Love Bench" just for fun. The reception tent had six chandeliers, a floral halo over the cake, a framed floral backdrop behind the head table, intricate decorative plates, and lounge furniture just outside the tent. Finally, there was a hot chocolate station and doughnut truck for guests as they walked to their cars at the end of the night."
Theme: Secret garden
Four Words That Describe the Wedding: Romantic, fairy tale, garden, wedding
Honeymoon Spot: Bora Bora
Where They Currently Live: Rockville, MD