It's too bad the role of Superman has already been filled by a Hollywood type, because if we had our way, we'd nominate Kevin Madden, 41, for the part. The strong jaw, the eyes, the dark hair—he's a dead ringer for the Man of Steel. But it's his ability to juggle the demands of being a top political strategist (he's executive vice president and managing partner at the power firm JDA Frontline), a regular presence as a TV talking head, a golf addict, and, most of all, a devoted husband to Jaclyn and dad to boys Riley, 7, Colin, 5, and Sean, 3, that has us convinced he's downright invincible. We'll let the ones who know him best fill us in on the fun stuff.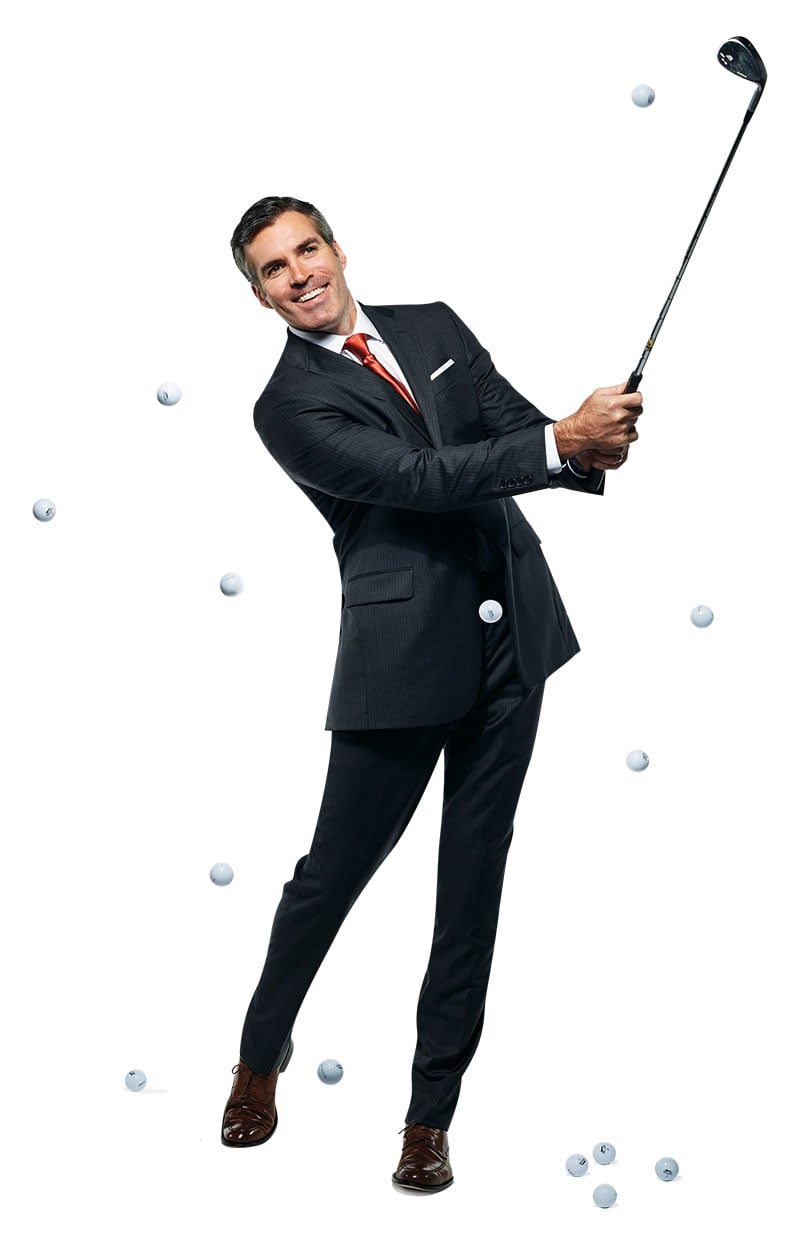 His words to
live by:
Jaclyn:
"He always reminds the boys that their last name is his last name, and his father's last name, and they need to respect that honor."
Thing he
wouldn't give
himself
credit for:
Jaclyn:
"When I've had a long day with the boys, he senses my exhaustion, and his 'Daddy' energy takes over and he gives me a break. I'm extremely grateful for it."
His defining
characteristics:
Jaclyn:
"I have always thought it is his ambition, combined with his integrity.
He's unique in how equally strongly those two things define him."
The one piece
of clothing
he won't
give up:
Jaclyn:
"An old flannel shirt from his college years that has stuck with us through four moves. It's ugly, but his eyes always light up at the sight of it."
His funny
habit:
Jaclyn:
"He can apply a Seinfeld quote to almost any life situation."
His quality
time:
Riley:
"I love to watch football with Daddy on
Sundays and cheer for
the Bengals."
Colin:
"Daddy taught me
how to swim."
His sporting
life:
Riley:
"Daddy is the best because he takes us golfing, biking, and hiking, and he throws the baseball and football
with us in the yard."
His culinary
Skills:
Colin:
"He makes fires
in the firepit and
we eat s'mores."
His youngest's
take:
Sean:
"Daddy is the best because he is
a big daddy!"
This article appears in the Winter 2014 issue of Washingtonian MOM.