In DC
Businessman Nicholas Lovegrove and wife Alyssa bought a four-bedroom, six-bath Victorian townhouse in Georgetown for $4.2 million. Part of Wormley Row, a development of new townhouses and condos, the home—with a two-car garage and staff quarters—had been on the market since 2009. Nicholas Lovegrove, an ex-McKinsey & Company executive, is senior director at Albright Stonebridge Group, a consulting firm. Alyssa Lovegrove, also a former McKinsey exec, is associate director of Georgetown University's Entrepreneurship Initiative.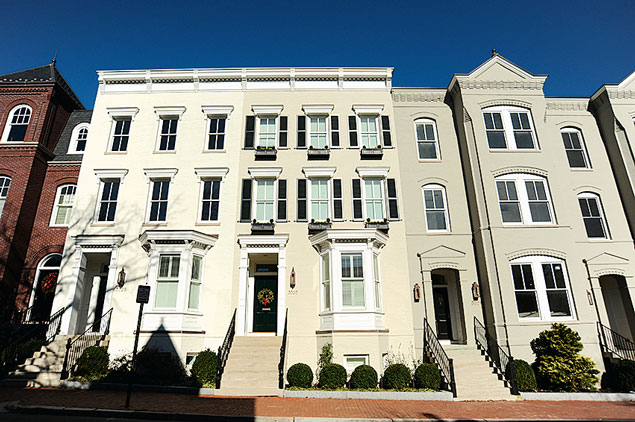 Filmmaker John W. Warner IV sold a five-bedroom, five-bath Federal-style house in Georgetown for $3.5 million. The recently remodeled 1900 home has a pool and three fireplaces. A onetime racecar driver, Warner is the son of the former Virginia senator; he has directed several documentaries, including The Wendell Scott Story, about the first African-American driver to reach the top level of stock-car racing.
Lawyer Andrew B. Weissman sold a four-bedroom, five-bath house on Ellicott Street in Forest Hills for $2.5 million. The Craftsman-style home, built in 1921, has a pool. Weissman is a partner at WilmerHale, where he specializes in securities.
Finance executive Arturo Brillembourg and wife Jennifer Feldman-Brillembourg, an anesthesiologist, sold a four-bedroom, five-bath Federal-style rowhouse on Dumbarton Street in Georgetown for $2 million. The house has a multitiered patio and garden. Brillembourg is founder of AEB Capital, a hedge fund in Arlington.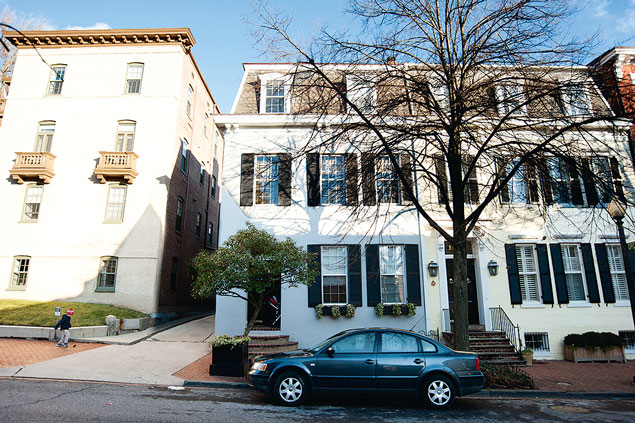 In Maryland
Real-estate executive Richard Samit bought an eight-bedroom, nine-bath house on Gary Road in Potomac for $2.5 million. The 12,000-square-foot home has a patio with fireplace, a built-in grill, and an outdoor bar. Samit is founder and CEO of Fraser Forbes Real Estate Services, a company in McLean that specializes in land and investment sales.
Real-estate executive Oliver T. Carr III and wife Bonnie bought a five-bedroom, five-bath Colonial on Moorland Lane in Bethesda's Edgemoor neighborhood for $2.1 million. The home has a custom-milled cherry library. Oliver Carr is CEO of Carr Properties, a real-estate investment company.
Ex-NBA star Gheorghe Muresan and wife Liliana bought a seven-bedroom, nine-bath Colonial on Potomac's Burbank Drive for $1.3 million. The 10,000-square-foot home is on five acres. A former center for the Washington Bullets, the seven-foot-seven Muresan is one of the tallest players ever in the NBA.
In Virginia
Former Redskins coach Jim Zorn sold a house in Great Falls for $2.4 million. Zorn bought the home—which sits on almost two acres and has five bedrooms and seven baths—in 2008 for $3 million. It listed for $2.9 million in September 2012.
Interior designer and philanthropist Jill Sorensen sold a five-bedroom, five-bath home on Bellview Road in McLean for $2 million. The Swedish-born Sorensen, ex-wife of the late real-estate magnate Joe Robert, was once a model. In 1993, she cofounded Knock Out Abuse Against Women, benefiting domestic-violence victims.
Some sales information provided by American City Business Leads and Diana Hart of TTR Sotheby's International Realty.
This article appears in the February 2014 issue of Washingtonian.