When Christine Godsey saw Victor Bonomi at a bar, she thought he had the most beautiful eyes she'd ever seen; Victor, in turn, thought Christine was the prettiest girl in the bar. They exchanged numbers but didn't go on their first date until a month later. After that, though, things were smooth sailing—and after almost four blissful years, Victor, the owner of Tech 24 Construction, decided to propose. "Victor wanted to do something intimate so that the moment was just ours, so he proposed on our last night in Miami at home," says Christine. "It was such a perfect moment that we shared together, just us."
When it came to the winter wedding, 18 months later, the couple opted for a destination celebration in Puerto Rico. The bride, a wedding planner with Engaging Affairs, naturally decided to organize her own big day. "I actually brought some of my dream team down with me to take care of me on my special day and even had my dear friend and colleague run my wedding day for me," says Christine.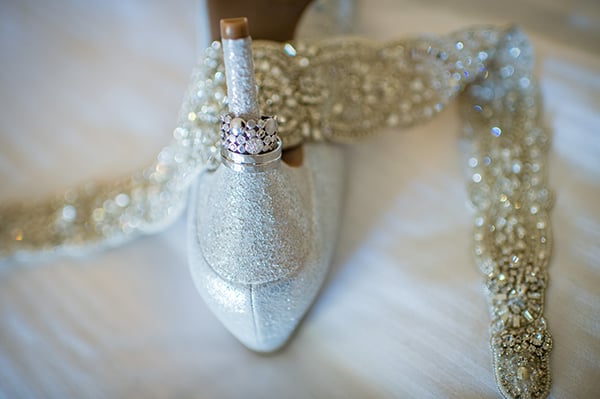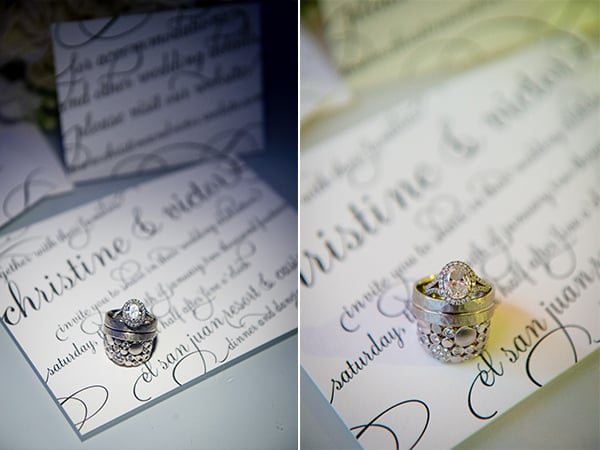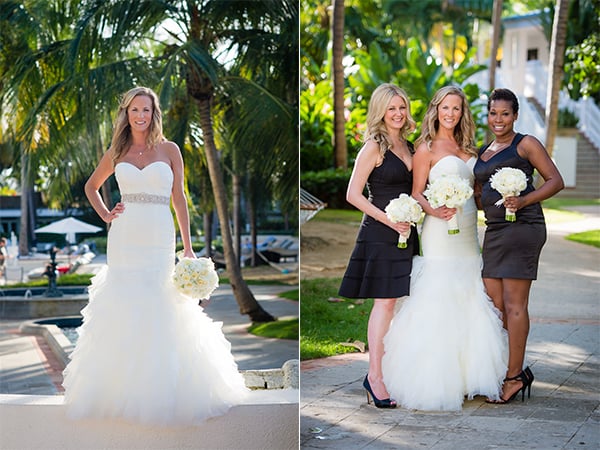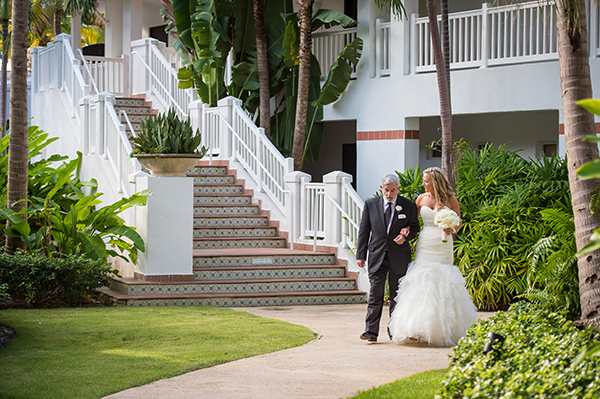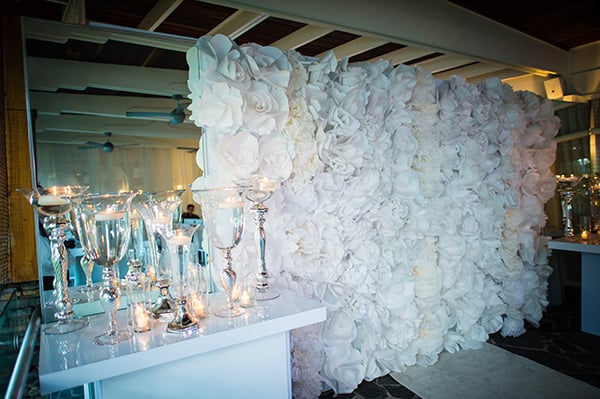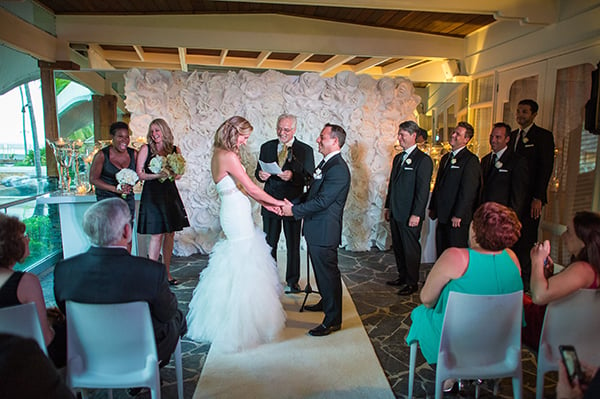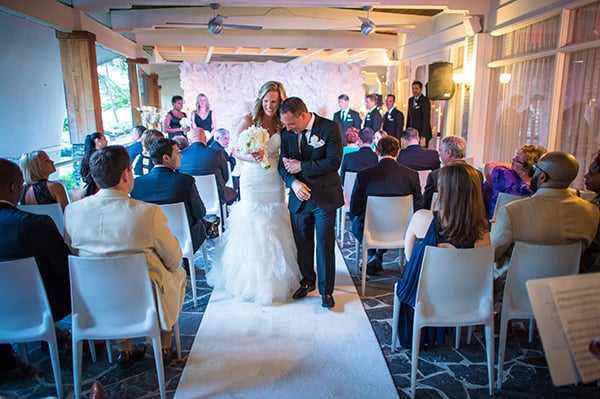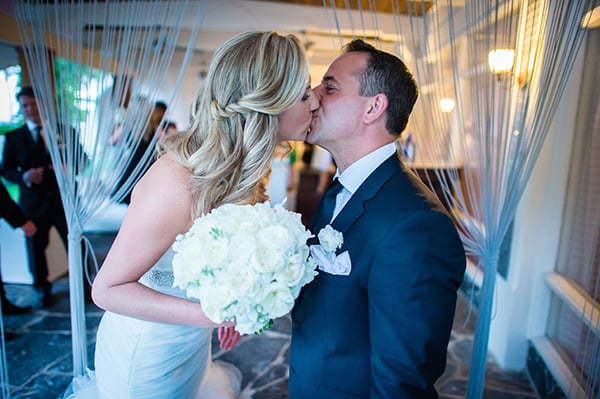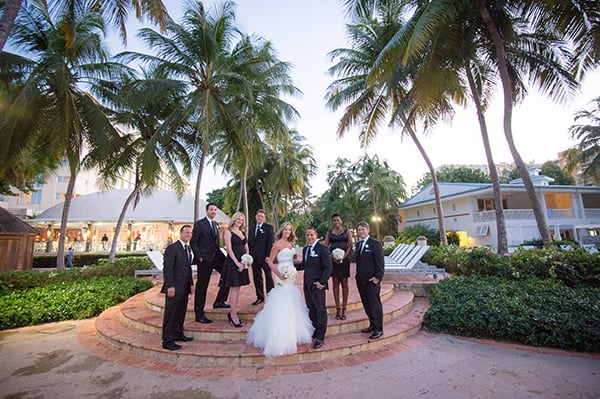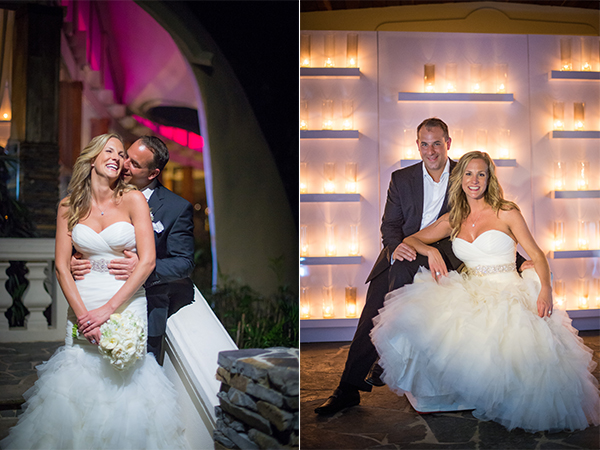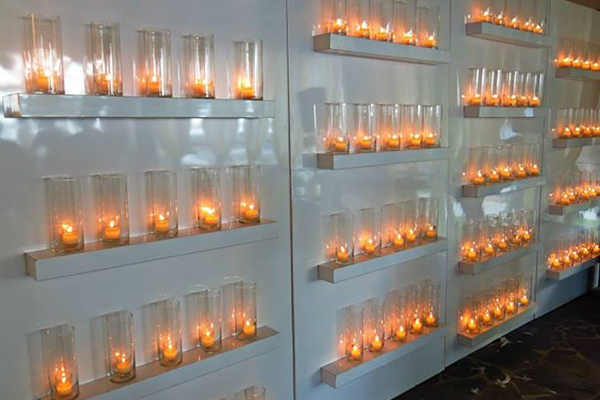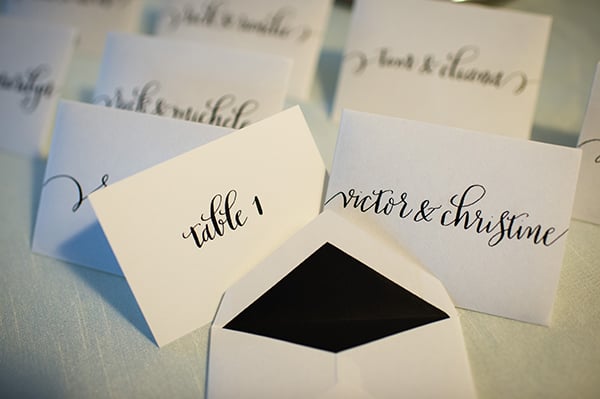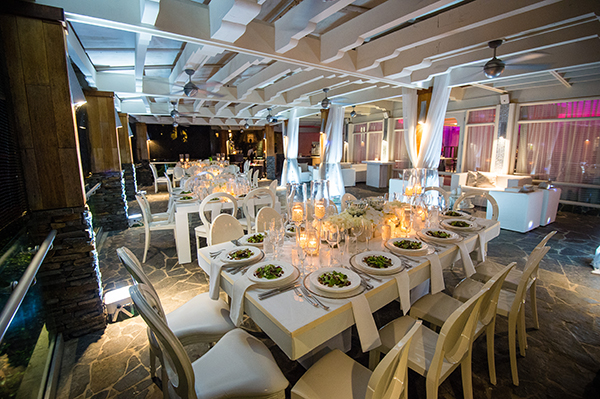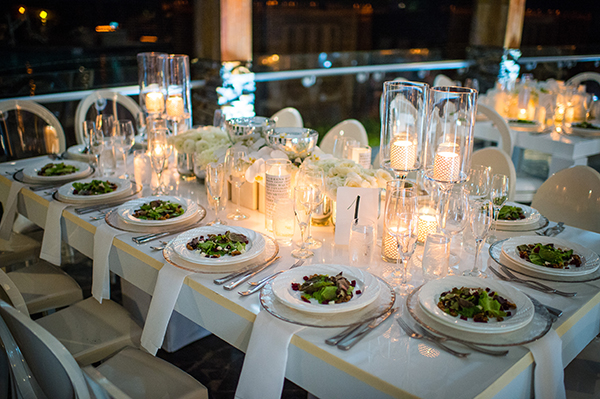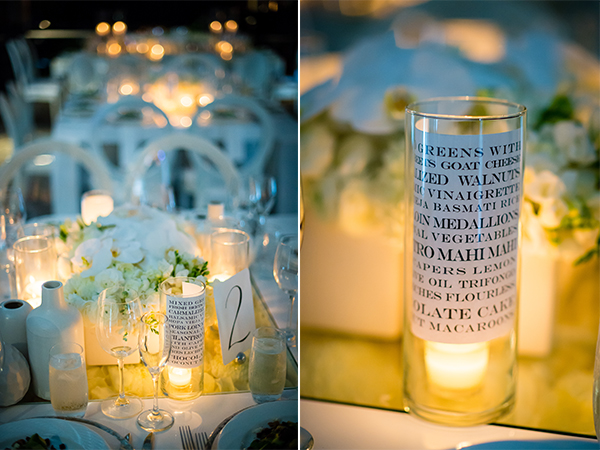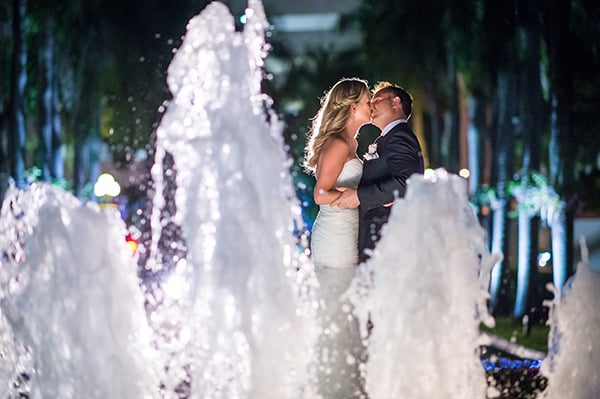 Details:
Photographer: Greg Gibson
Venue/Caterers: El San Juan Resort & Casino
Bride's Gown: Wtoo by Watters, Love Couture Bridal
Hair: Bridal Hair by Remona
Makeup: Nikki Fraser, Beauty 'n the Bride
Groom's Tux: Hugo Boss, Nordstrom
Cocktail: Mango mojito
Florist: Arquetipo
Flowers: White orchids, garden roses, and chrysanthemums
Music/Entertainment: Violines Galanterien for ceremony, DJ Rockhand for the reception
First Dance Song: "Undeniable" by Mat Kearney
Invitations: Designers Fine Press, Michelle's Memos
Calligraphy: Meant to Be Calligraphy
Printing: Sprites Ink
Bride's Favorite Detail: "The way Victor looked at me when we finally saw each other at the ceremony is something I will never forget. I also loved all of my décor elements which included paper flower wall, candle wall, lined escort cards, beautifully designed tables, furniture groupings and more."
Groom's Favorite Detail: "The way she looked down walking down the aisle. I had never seen her so beautiful and glowing."
Biggest Surprise: "The amazing ladies at Engaging Affairs surprised me with a bottle of Veuve [Clicquot] to toast with my bridesmaids before walking down the aisle. The other surprise was how emotional my otherwise stone-faced father was. I definitely thought I was going to be the crier on my wedding day, but it turned out it was my dad. It was a very special day for us."
Decor Details: "I loved my flower wall and candle wall! They were the first things I knew I wanted for my wedding, and it meant a lot to me that they were exactly as I imagined," says the bride.
Theme: All white, modern, with a few unique pieces
Four Words That Describe the Wedding: Modern, crisp, intimate, relaxing
Honeymoon Spot: Greece
Where They Currently Live: Alexandria, Virginia