1. Finish First
The number-one mistake people make while trying to get organized? They start a lot of projects—but finish none. Kacy Paide of the Inspired Office suggests staying focused by making a to-do list and moving on to the next item only when you've completed the one before it.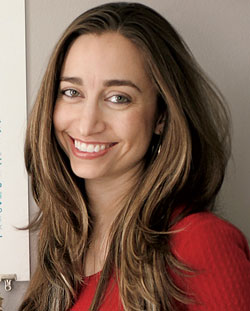 2. Sort Smart
For many of Paide's clients, the hardest part of organizing is recognizing what should go and what should stay. Her solution: Group like with like. The strategy is intentionally vague so it can be interpreted narrowly (for example, sorting receipts from different stores) or very broadly (grouping all paper together). "Let 'like with like' be your mantra and the trash reveals itself," Paide says.
3. Stop the Shop
Resist the urge to head straight to the office-supply store. "People shop for organizing products before they've done the sorting and tossing," Paide says. "You'd be surprised how few of my clients' organizing supplies we actually use, because in most cases people overbuy or they buy the wrong thing. They have this urge to organize, and it sends them to the Container Store—but what they're really doing is avoiding the hard work."
4. The Long Haul
Organizing is not a one-time task. Says Paide: "Make peace with the fact that it's a process. Know that you never get it done. It takes time every day. It takes time every week." That might mean scheduling time in your calendar to purge or even stashing a recycling bin or shredder in your workspace. "Choose the lesser of two evils," Paide says. "What's more unsightly—having a miniature shredder under a credenza or having a dining table full of trash?"
5. Proper Place
Just because laptops and iPads have enabled people to work from anywhere in the house doesn't mean you don't need an organized home base. "Think of your office as the mother ship and your laptop as the satellite," Paide says. "The goal is to have a place for absolutely everything."
Organizing Essentials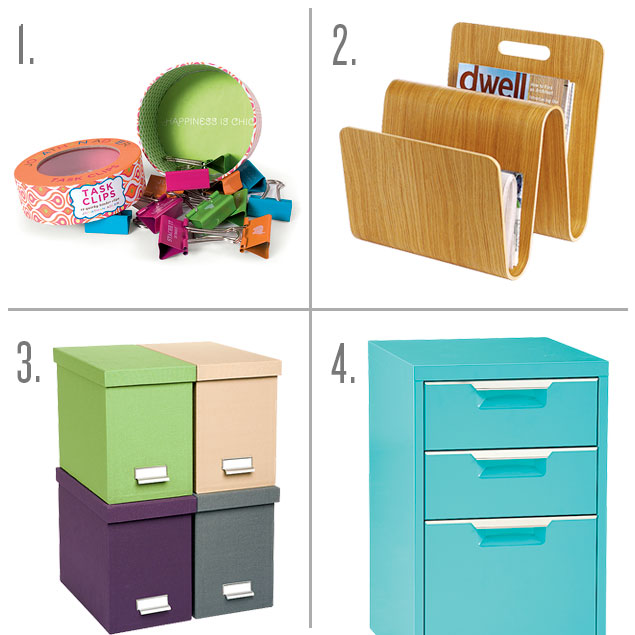 1. Bright Idea
Box of binder clips, $9.95 at Jonathan Adler
2. Grand Stand
"Ply" magazine stand, $169 at Room & Board
3. Box Up
Library desktop files by Bigso, $24.99 each at the Container Store
4. File Style
TPS aqua file cabinet, $159 at CB2
This article appears in the March 2014 issue of Washingtonian.