The weather is warm (finally!), outdoor venues are opening, and music fans are gearing up for Sweetlife and Firefly—it's officially festival season. Which event hosts the best musical talent is up for debate—but when it comes to fashion, the indisputable frontrunner is Coachella.
Recognized by such high-fashion authorities as Vogue, Harper's Bazaar, and the Man Repeller as a hub for the best of bohemian style, the California-based festival is as much about the clothing as it is about the music, and is attended each year by countless impeccably dressed A-listers. DC-based sisters Natalie and Erika Pinto, the authors of local style blog The Fashionably Broke, are headed to this year's star-studded event, which kicks off Friday. In preparation for the festive weekend, they've rounded up days' worth of outfits that nail the breezy vibe. Read on for some of their looks and their tips for achieving the easygoing look.
1) Prioritize comfort: "You need to be able to dance around freely without any wardrobe malfunctions or discomfort to distract you from the amazing time you're going to have."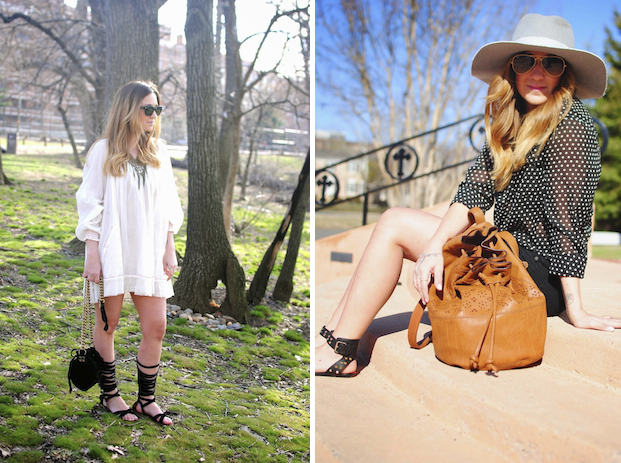 2) Stock up on accessories and color: "Think flower crowns, body chains, arm parties, ankle bracelets, stackable rings, and, of course, a cute backpack or handbag. And if there's one thing we've noticed about DC style, it's that we seem to love color! It's a common misconception that DC is conservative when it comes to dressing. We couldn't disagree more, and we plan to prove it by incorporating colors like hot pink and yellow into our accessories."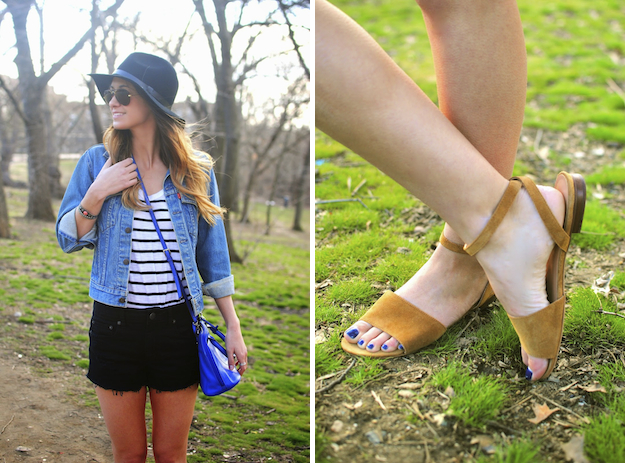 3) Embrace the free-spirited vibe: "It doesn't matter what your personal style is—let it shine. We're really into the bohemian look, and music festivals are the perfect place to fully embrace it. We're wearing lots of fringe, turquoise, headbands, and ankle boots. Our must-haves: flat boots, flowy tops, denim cutoffs, jewelry, and backpacks."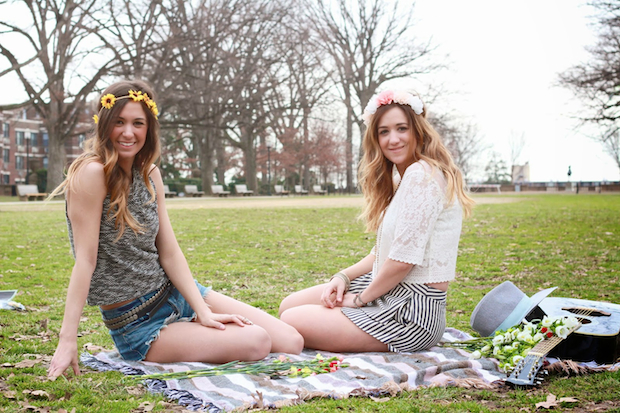 Get the look: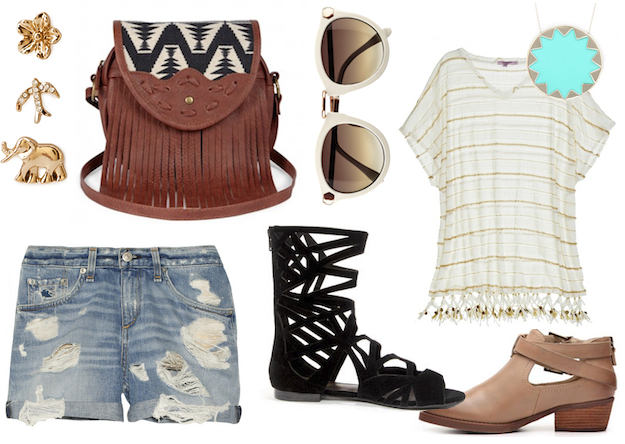 From top left: Forever 21 studs, Sole Society bag, H&M sunglasses, House of Harlow pendant, Calypso St. Barth blouse, Rag & Bone shorts, Solo04 sandals, and Nicole boots.
You can also shop Natalie and Erika's picks at South Moon Under and follow their Coachella journey on Instagram.